NVR - Network Video Recorders
4K Quality
POE Subnet Cybersecurity
Motion, Event, and 24/7 Recording Modes
Snapshot: Motion or Event-based Emails + FTP uploads
---
SCW Networked Video Recorders
Q: What is a Networked Video Recorder (NVR)?
A: Your NVR is the brain of your security system. It receives, processes, and stores the digital footage from your digital or IP cameras.
Often NVRs are mistakenly called DVRs, but they are different. A DVR is designed to process footage from analog cameras transmitting not yet digitized footage over outdated BNC cabling. Examples of analog camera technologies include AHD, CVI, TVI, and SDI. An NVR receives footage from digital or IP cameras transmitting data over an ethernet cable (Cat5, Cat6, or even Cat7). Analog systems are outdated and we do not recommend them unless you are working with a legacy system that you are not yet prepared to upgrade. For more information, we have a guide on Why We Don't Carry HD-SDI, AHD, or CVI, but Do Carry IP and TVI due to hacking and quality concerns.
Choosing the right NVR is a critical part of building your video surveillance system.
Q: What do I look for when choosing an NVR? A: Processing Power. Security. Support.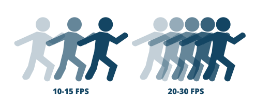 Don't waste your money on an underpowered NVR. SCW Admiral Line NVRs deliver 4K footage at 30 FPS (Frames Per Second) on every channel
One common issue with many IP camera systems is low processing-power NVRs that cannot handle a full 1080p on every channel. To understand why you have to start with the frame rate. The minimum frame rate required for fluid movement is twenty frames per second. Any slower, and the video will appear jerky and more like a slideshow. You may also be missing critical information like the split-second an intruder looks directly at the camera or a shoplifter adds an item to their bag. The number of frames or pictures a camera captures per second is often abbreviated as "FPS."
An NVR has a fixed bitrate that determines how many FPS it can process at a time. An NVR may be able to process sixteen cameras recording at ten frames per second (a speed that will result in jerky, inferior footage) but only eight cameras recording at twenty frames per second. Some of our less scrupulous competitors have been known to mislead consumers by billing an NVR as "16 Channel" or "16 Camera", but buried in the fine print is the caveat that it can only handle sixteen cameras if the cameras are recording at ten or fifteen frames per second. What they're really selling is an eight-camera NVR.
While many other providers offer NVRs that can't deliver 1080P or 2MP video on every channel, SCW Admiral lines can do 4K at 30 FPS and our Imperial lines can do 4K at 20 FPS on every channel. Don't waste your money on 1080p and pair them with an NVR that can only take advantage of a quarter of the cameras, and don't limit yourself to just 1080P. The 4MP (2x1080P) and 4K cameras have come down in price in recent years.
For more info, check out this guide which dives deeper into NVR bitrate, the mischaracterizations you'll frequently encounter, and includes a handy chart detailing how much bitrate is required for different camera quantities using different compression methods.
Your NVR should be able to create an Isolated Network within a Network
In 2017, there were a bunch of very high profile hacks where outside actors like foreign governments or professional criminal enterprises used the processors inside millions of both low-cost cameras and some big-name cameras to conduct cyberattacks on critical USA infrastructure like power plants and internet service providers.
The cameras plugged into the Admiral line NVR's POE ports directly or plugged into the Imperial Line NVRs Lan2 Network directly are not visible or accessible on your computer network. They run on an isolated network similar to an air gap. The only way to access these cameras is to plug a computer into those POE ports or hack into the NVR. There's a physical barrier from the cameras to the main network. In addition, there's also a subnetwork running on the NVRs, which means that even if you do plug a computer into the NVR's physically separate, isolated network, you would also need to know their subnet mask.
This has several advantages:
1. Faster Networks. Unlike traditional NVRs, when plugged into the NVR's isolated network, the camera's video feeds do not slow down your main computer network.
2. Isolated Cameras. Since they are on both a physically separated network and a subnet, your cameras are not visible on your computer network or to outsiders. You can connect to the NVR remotely and log in and use the NVR as a bridge to watch the cameras, but neither you nor a hacker can log into the cameras themselves, without either logging into the NVR or being physically present to plug into the NVR and possessing knowledge about your NVR's specific camera subnet mask. (You can customize this camera's subnet if you want). 99% of all security camera IoT hacks are through the cameras, not the NVR.
3. Less maintenance. Our new 2018 line has one-click firmware updates straight from the NVR/Camera, meaning, you don't even have to search for, find, or download the footage on a computer. You just click a button when using the device and update the firmware automatically. So, the update process is not difficult, to begin with. In addition, you don't have to worry about updating the cameras for cybersecurity reasons, since the NVR is the only device that can be accessed remotely. It is much easier to keep one device up to date than dozens or hundreds.
Our devices didn't seem to be affected by any hacks in 2017. That being said, it is always best to follow our best practices for preventing IOT hacks.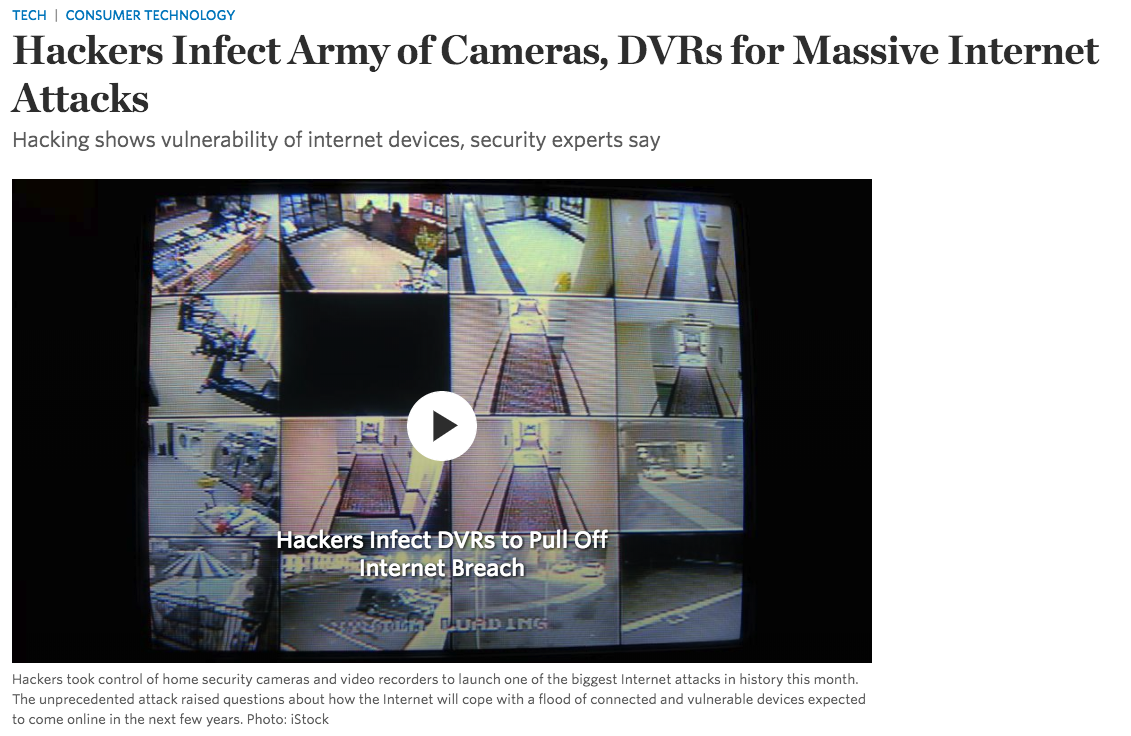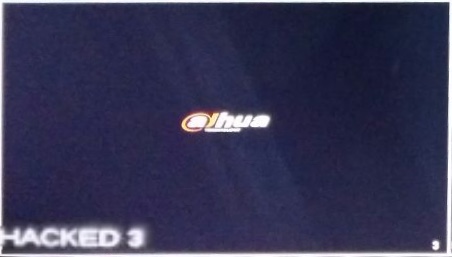 Your NVR should be backed up by a team of knowledgeable, patient professionals.
Configuring and optimizing a network surveillance system can get complicated and you should have someone looking out for you. That's why we focus on world-class customer service and technical support from knowledgeable, patient professionals.
SCW's Technical Support is 100% FREE and never expires.
Give us a call with any question regarding your equipment or installation and find out why we are the gold standard in our industry.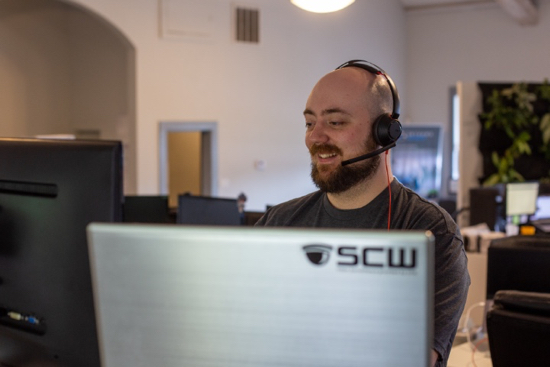 Talk with an expert: 828-483-4237 Our staff is available from 9-6 Monday - Friday (EST).
Other Key NVR Features
We can't speak for anyone else's devices, but here is some of what SCW NVRs can do:
Smart Analytics Search
1 Click Firmware Update
Redundant NAS Backup
Event-Based Email Alerts
Remote Footage Download
H.265 Compression Store 40% More Footage
Three Recording Modes: Continuous, Motion, and Event
4K HDMI Outputs 1080P VGA Output
Advanced Analytics: Motion Detection Line Crossing Intrusion Detection Face Detection Vandalism Detection
/ images