Process
Purchase Order Terms Application and Policies
We accept purchase order terms applications from all companies, non-profit organizations, and government organizations.
Application Procedure
To determine if your company qualifies for purchase orders, please complete this form:
If you don't have a salesperson, feel free to email sales@getscw.com
Application Approval Process
Upon receiving and reviewing an application, our credit department will evaluate your request for credit and communicate with you about your approval status and credit limit.
Credit approval requests should expect a response about your credit approval status and credit line within one business day.
Procedure for Ordering with a PO
If you would like to checkout with a purchase order, your organization must be approved to do so.
If you would like to pay with a purchase order, you can do so online via the normal checkout procedure. The items will not ship, unless you have gone through our approval process and been approved.
The best method is to put the contact for your billing department's name and phone number under the billing address and your name and number for the shipping address, when you place the order. If you did not do this when you checked out, please contact your SCW representative to have this changed for you.
Terms in English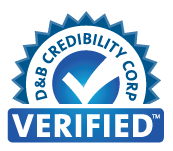 Our terms are 30 days from the date of purchase. Please notify your billing department, if this differs from your normal practices.
Overdue accounts will be charged interest at a term of 1.50% per month (18% annualized).
From time-to-time (such as Black Friday), we often offer discount coupons greater than 10%. PO orders are not able to use coupon codes greater than 10% off, unless they qualify as a bulk order. We will gladly allow you to use these larger discounts, if you don't request terms. Orders qualifying for bulk discounts (tier 1, over $10k; tier 2 over $100k) will still be honored.
Purchase orders left unpaid after 45 days from order (15 days after payment is due) will have all discounts or coupon codes invalidated. Buyer will be responsible for the greater of a 10 percent penalty or the discount provided on the equipment.
The full legal document for our purchase order terms must be signed before the items ship.