Benefits
Grow Your Installation Company with SCW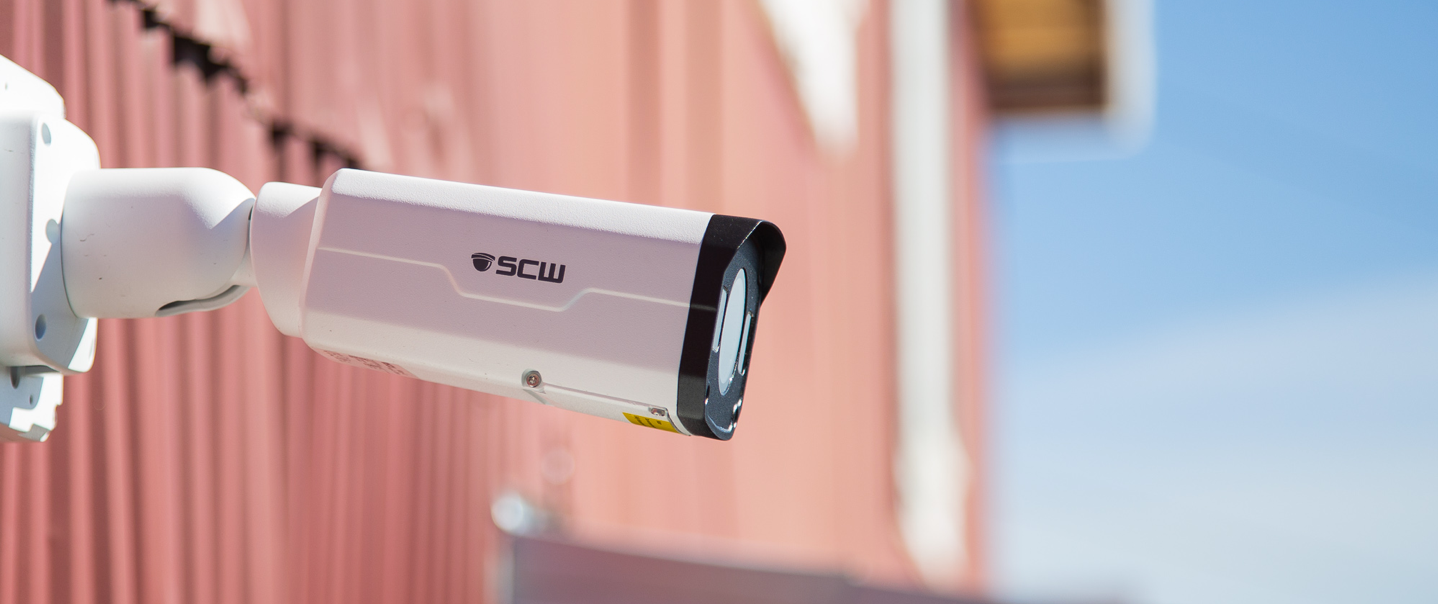 Commercial Grade Quality
SCW knows what it takes to have a scalable security solution that is tailored to businesses or enterprises of any size. With over 10 years of excellent customer satisfaction, we are one of America's most trusted security providers.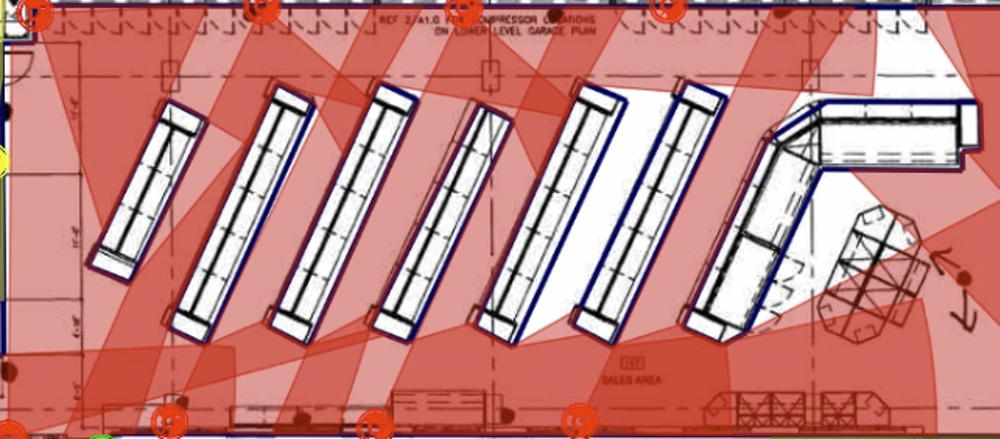 Free Floorplan Service
Our security consultants can help you create a layered security map, so that you can compete on the biggest of jobs.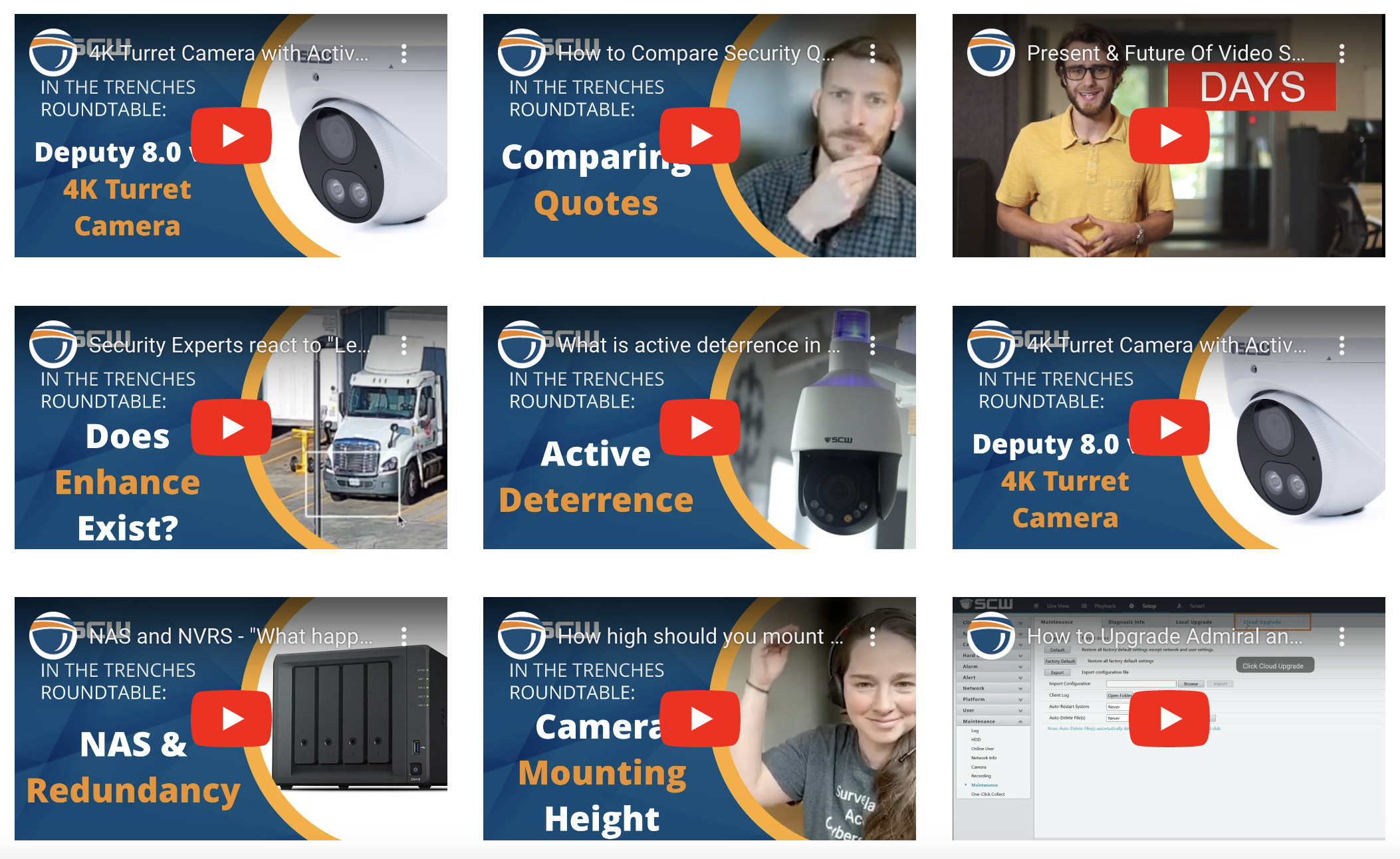 Educational Content
SCW can help you learn how all the complexities of the security industry, from product settings and software, to hardware specs, to installation procedures and industry guides. We can help you company be the best it can be.
Just a few of our clients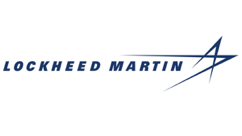 SCW's Trusted Installer Program: The Benefits of Trust
Commercial Grade products by a Brand Known for Quality and Service
You can stand behind the SCW name.
SCW cameras are known for quality. In the last two years, we've helped over 20,000 people and institutions and 98% of our customers are willing to recommend us to someone else.
How we Earned our Trust - Great Quality Equipment
While the rest of the security industry has been focused on cutting corners in a race to the bottom, SCW has been doing the opposite. You can trust SCW equipment to meet your client's needs.
Our surveillance cameras are built to handle anything life throws at them: from wind, rain, sleet, snow, cold or heat. Although, you wouldn't normally install a security camera underwater, the majority of our models can even work when submerged for short periods of time.
Even our basic models can handle most forms of extreme weather with at least -31 to 140° F temperature ranges and IP66 to IP67 rated dust and water protection.
We lead the pack with Car Grade LEDs in our Infrared Lights. We use either IK10 Impact protection or Anti-Reflective Glass, and all our cameras have Commercial Grade Aluminum and Ceramic Molding instead of the standard plastic.
We include one of the longest warranties in the industry - 3 years - on our cameras and NVRs.
Our systems don't fail much but, if our support team determines that we sent you a defective product, we'll replace it. Many of our clients are buying cameras because of a known, specific threat - it is imperative that we get it working asap. That's why we do advance replacements - if we can confirm that we sent you a defective product*, we'll send a replacement out before you send the old one to us for testing, and we'll pay for shipping both ways.
* Advance replacement does require you to confirm the problem with our technical support team over the phone.
Expectations
How to Leverage the SCW Brand to Grow Your Installation Company
How You Can Leverage that Trust: Consistent Consumer Pricing and Great Dealer Discounts
The SCW brand conveys quality. Our media mentions include Forbes, Huffington Post, New York Times, and Mashables. Our products and people are featured on Discovery Channel and two soon to be released major motion pictures. When you offer SCW brand products, you differentiate yourself.
Dealer Pricing
With an installer account you'll have access to Dealer level pricing, allowing you to retain enough margin to keep your staff employed and your company moving forward.
We have two tiers of dealer pricing.
One for installers, which is defined as people or companies who physically run cable, provide technical support to the end user, and purchase equipment after it has been sold to the customer.
The other is for distributors, who are defined as people or companies who physically run cable, provide technical support to the end user, and purchase equipment in bulk to hold in a warehouse or retail environment.
Our installer and distributor price points are designed to make sure that your company can be a success, but there are minimum sales goals that you are required to meet to maintain those pricing levels.
Consistent Consumer Pricing
Local installation companies have been feeling the pressure. As low cost goods have been flooding the marketplace, it has become difficult for many local companies to stay in business.
Many local installers look to no-name OEM products or relabeled solutions to solve this problem, but customers don't often buy brand names that they've never heard of. Trust matters.
SCW protects you by enforcing consistent MAPS pricing rules on its installers and does not allow anyone to join this program. We have clear rules against people uploading products to online marketplaces, offering our products at steep, unsustainable discounts that would put our local installers out of business, and do not allow installers to compete against each other.
Stop competing with your supplier and find a way to work together.
Customer Service as the Vehicle for Trust
The SCW Brand is know for World-Class Service
The SCW brand is known for going above and beyond for our customers. We enact those values by doing things differently than most other camera brands.
We ship same day (for orders placed before 2PM) and include free UPS ground shipping. We include free software and don't charge monthly fees to customers just so that they can view their cameras. We try to make returns and RMAs as simple as possible. We try to make your customer account as easy as possible by allowing you to see your complete purchase order history 24/7. Lastly, we try to make a guide on everything you can think of, so that you really know what you're buying before you get it, and we include award-winning, free technical support to make sure that the system is setup in the best way possible.
A Consistent Customer Experience
When you sign up with us to join the SCW Trusted Installers program, you agree to take on the support needs of the customer.
The SCW Trusted Installers program is exclusive. It is meant for the subsection of installers who can deliver an elite customer service experience, consistent with our brand. You will be asked during this application process how you plan on delivering world class customer support to your clients. The SCW brand name is built on trust, and we are selective in who we allow to be able to market our products.
Requirements
Required Credentials and Approach to Quality Work
Installation Quality Consistent with the SCW Brand
One of the concerns here at SCW, is that every so often, an installer claims that they work directly for SCW or uses the SCW brand to give themselves credibility that isn't backed up by their actual skills. We want to make sure that all SCW Trusted Installers perform up to similar standards.
We want your installation job to look like this: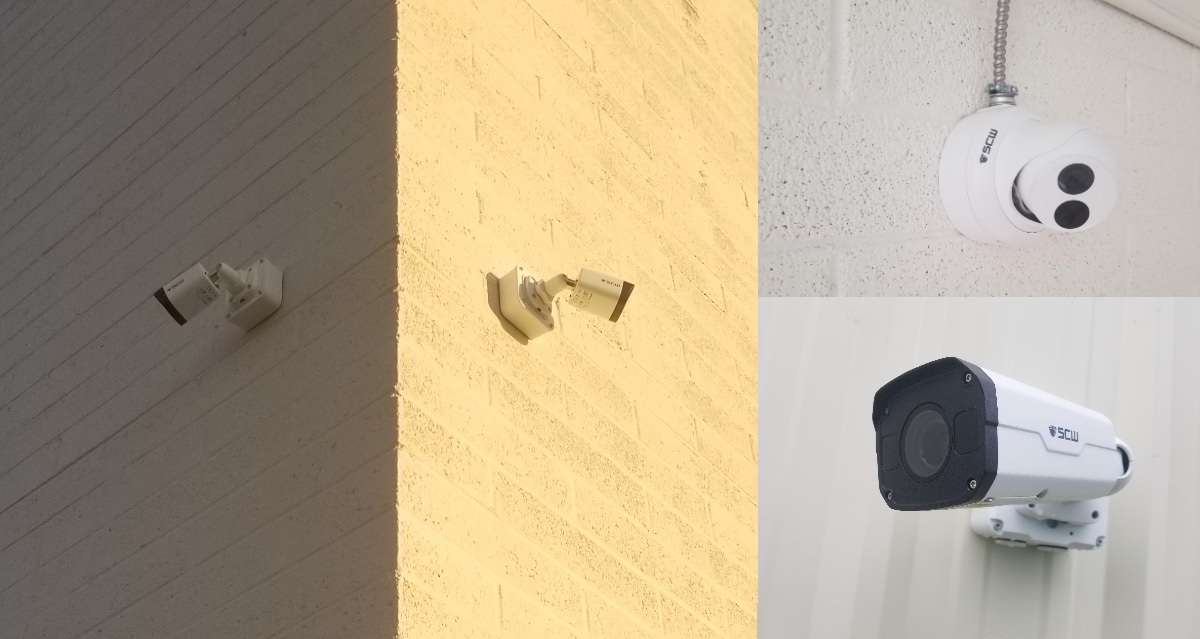 Not like this: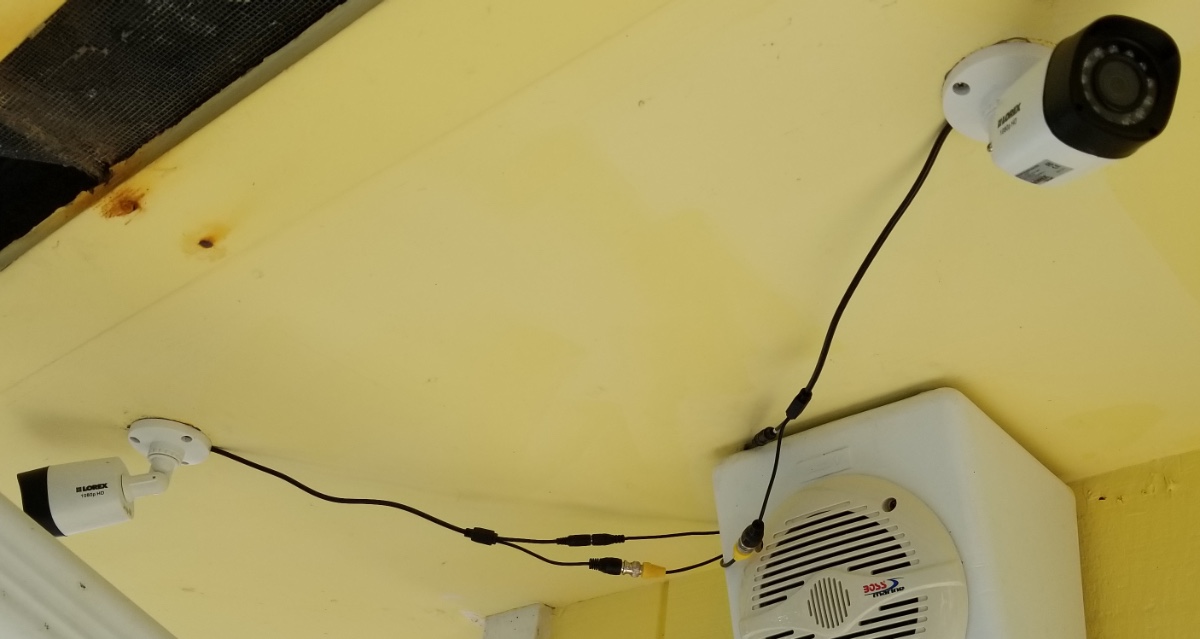 Use of The SCW Brand in Tradeshow, Marketing, and Social Media
Only SCW Trusted Installers are allowed to use the SCW brand name in their marketing.
If you are a SCW Trusted Installers, we would like to help you promote your brand. For example, if your company is attending a tradeshow and has (1) used our logo on your booth, (2) brought SCW equipment to the show, and (3) a member, in good standing, of our SCW Trusted Installers program, you can request footage samples, logo assets, and social media posts by SCW to help promote your marketing endeavours.
An example of a qualified trade show booth is shown to the right.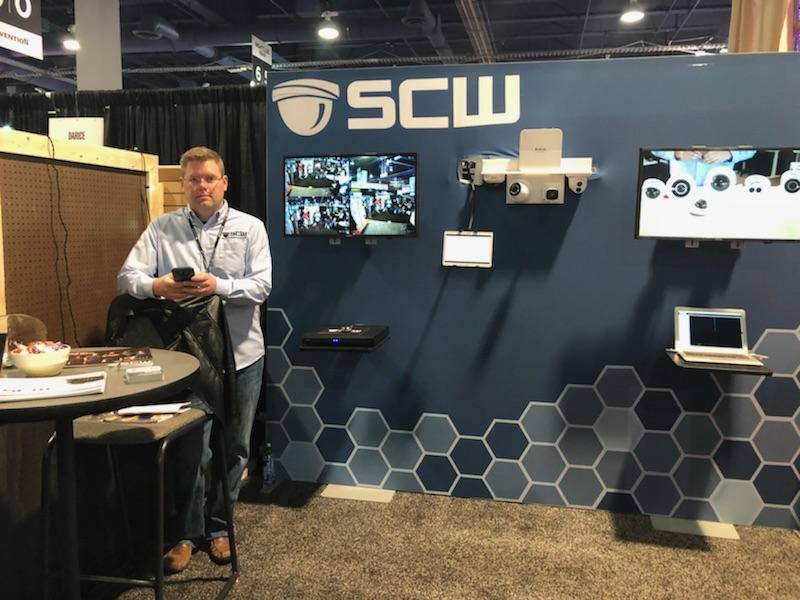 The Contract
SCW's Installer Program: Installer Values and Code of Conduct
Installer Values

In an effort to maintain our reputation as a reliable provider of surveillance and security equipment, we hold our Installers to a high level of professionalism. SCW reserves the right to revoke special pricing as well as terminate the business relationship if we discover any of the following:

The installer provides the customer with misleading or false information

The installer is mistreating / ignoring a customer's requests

The installer is providing inadequate or faulty work for their customers

The installer is otherwise receiving multiple complaints or negative feedback from their client base

Support Expectations

It doesn't cost less to make a camera when an installer buys it vs when a consumer buys it. The reason for the cost savings is that you are providing the support for the customer. SCW does and will prioritize support calls for DIY customers ahead of installers, since they are paying for support and you aren't.

We pride ourselves on supporting our direct clients with technical support for the life of their equipment. As an installer who is receiving discounted pricing, the expectation is that you are taking on this support role for your customers. Since we will not be on site doing any installations, nor do we know your client's network architecture, we will not be able to offer your customers the level of support they deserve and expect from a installation service without your on-site assistance. We are happy to support you in your need for technical issues, but we do not maintain a list of your clients and cannot verify end user names or order numbers for support. Thus, you will be the point of contact for your customers from the point of sale onward.

It is expected that installer accounts are fully knowledgable about port forwarding, setting ip addresses for cameras and NVRs, setting motion and alerting settings, and testing hard drives, cameras, and recorders. Attempting to look to our support department for these tasks is ground for having your installer/distributor account revoked.

Installers with repeated customer complaints about inadequate support and customer service can have their pricing program revoked.

Bench Testing Expectations

Reminder: there may be a wait when you call in for support because you aren't paying for it and we prioritize customers who are paying for support. Therefore, trying to call us for technical support in front of your customer will probably make you look bad. You aren't supposed to do that anyways; here's what you should do:

You're a professional, and you should follow our bench testing procedures at home before you get on the job site. You should bench test to make sure that equipment doesn't have a defect and wasn't damaged in shipment. You should do this on your own time and in your own location.

Our Policy on Troubleshooting Issues At the Customer Location

In general, you should not be troubleshooting new products at the customer's location. You should be doing so at your location.

If you bench tested and confirmed a product works, and then installed that product and it doesn't work, this is almost always your wiring. You should remove the product and bench test it again. 90% of the time, when you bench test in advance and then the product doesn't work on location, your cable run is the issue. You may have accidentally ripped a cable run on a hidden nail or made cable contact with an electrical wire.

Sometimes products stop working correctly after working for some time. We're happy to help you troubleshoot your customer's issues on location in these circumstances. Do not take down equipment that you think has failed and expect an RMA, if you haven't done any troubleshooting with us over the phone.

RMAs and Holding Stock

Vandalism happens. Lightning strikes happen. Sometimes products fail.

Many customers decide to go with an installer over a DIY solution because they expect an immediate solutions to their issues. SCW is not responsible for anything you promise your customer (for example, you can't promise that we will next day air an RMA). Ideally, we recommend holding some SCW stock on hand, so that you can provide your customer an immediate fix.

On-Site Support vs Phone Support

Site visits take time out of your busy schedule. It is ok to bill a customer for site visits, but you should not charge a customer for phone support.

MAPS Pricing

You agree not to list an advertised price lower than our retail price. You can do coupon codes for up to 10% off. Our pricing is meant to keep all of our installers employed based on friendly service and good support. Undercutting each other hurts all of us.

Do Not Hijack NVR Administrator Accounts

Our NVRs allow you to create users with role based permissions. Please set up the end-user - not yourself, the installer - as the owner/administrator. Under no circumstances do we allow installers to hijack NVRs. If you customer calls us reporting that you have revoked their remote viewing rights, we will remove your administrative rights, reset the password, and allow them to access their NVR.

Customer Billing and Collections

We suggest that you collect the entire payment upfront or collect payment for equipment upfront and installation services after completion. We will not assist in revoking your client's access rights to their NVR - even for non-payment.

You cannot put the order in the customer's name or pay with the customer's card with your installer/distributor account. You should, in 99% of cases, ship the products to your location and not directly to the customer. We generally include your invoice in the order and you may not want the customer to see that. You also have agreed to bench test the products at your location, and will need it shipped to your location to do so.

Our Policy on Monthly Fees

We don't charge a monthly fee for remote viewing and we will not assist installers in doing so. We will not help you revoke remote access to an NVR.

It is entire fine to charge monthly fees for additional value-added service agreements, such as monthly camera cleanings or on-site training classes.

Expectations of Continued, Pleasant Business

Installer Account pricing is based on volume and creating relationships. If you don't place an order within 90 days, your account will switch back to general customer pricing. We aim to treat you with respect and to have a pleasant attitude whenever communicating. We also expect the same from you. If you don't maintain our relationship values, your account will be downgraded back to general customer pricing.
The Form
SCW's Installer Program Application