We pride ourselves on our amazing, free customer support, so don't be afraid to call or chat.
Our sales & tech support staff is available from 9-7 Monday - Friday (EST).
You can reach us at 855-914-2553 (toll free) or +1-828-483-4237 for international clients.
Alarm monitoring is available 24/7 and can be reached at 1-800-286-5699.
Industry Leading Warranties
We stand behind our products 100%, which is why we have some of the best warranties in our industry. If a product is defective, we will repair or replace it. Shop around; you won't find a better warranty than ours.
All active NVRs, DVRs, IP cameras, and TVI cameras are warrantied for 3 years.
All Alarm products are warrantied for 5 years.
All accessories are warrantied for 1 year.
Even our clearance cameras are warrantied for 1 year.
Support FAQ
What does your support cost?
It is 100% free.
How long does it last?
For the life of the product.
When my warranty is up, what does your support cost?
It is still 100% free.
Our Support Promise
We will be there for you when you need us. We won't strand you on the job site without the answers you need to get the job done. Whether it means troubleshooting an issue or helping you get your cameras online, we're here to support you and our products every step of the way. You'll have access to our techs for the life of the product and it never costs you anything.
Our Quality Guarantee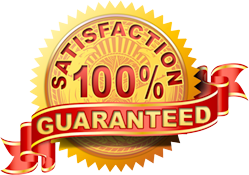 We don't sell the type of cheap surveillance gear you can get in a big box store. All of our equipment is professional grade, high quality, tested, and reliable. Each item is new and in unopened condition (no refurbished equipment is sold at this store unless it is in the "refurbished equipment" category and clearly marked as such on the product page) and includes an easy to follow user guide written in clear English that you can download from the site. 100% customer satisfaction guaranteed.

30 Day Money Back Guarantee
If, for any reason, you aren't happy with what you bought from us, you can return or exchange that as long as you decide to do so within 30 days and the equipment is still in "as new" condition.
Free System Design
Sometimes a custom solution is needed to get the job done.
Our techs are here to help you build the perfect custom system. We'll walk through the entire plan with you, picking the right cameras and equipment to make sure your customers are happy with their new system.
If you would like us to design you a surveillance floorplan, we would be happy to, however, you will need to sign this indemnification form. Please note that even without signing the form, Security Camera Warehouse is not liable for damages to your person or property and even a properly configured surveillance floorplan cannot prevent damages from occuring.
Same Day Shipping
As long as you order one of our in-house security camera system before 2PM EST, your items are going to ship the same day.* No more waiting around with a job to do.
*If UPS is picking up products. UPS is sometimes closed because of weather. UPS and SCW are typically closed the same days, however UPS is closed New Years Eve while SCW is open, so we can't ship anything out on that date.
Alarm systems typically ship out the next day, because we pair the sensors for you before they ship.
Our fulfillment team is fast and if you spend more than $250, you'll get free Ground Shipping (if you are in the lower 48 states), if it is less than $250, you still get free shipping but we may use USPS (also limited to the lower 48). The image below shows average delivery timeline for ground shipping. These delivery times are are only an estimate; Ground technically has 7-10 days to delivery your package, so your milage may vary.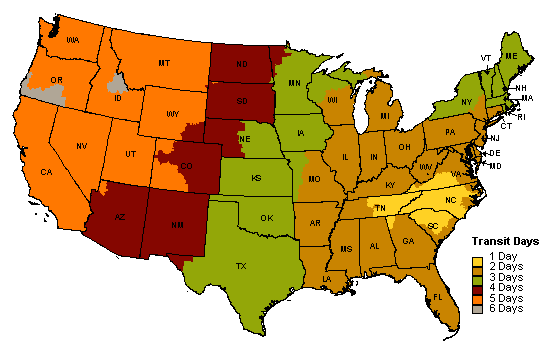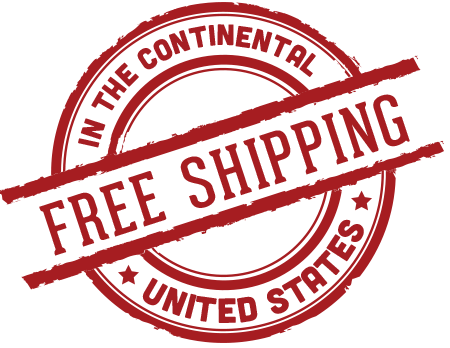 International Shipping
International Shipping is available, but all international orders must be made via wire transfer and over email/phone/fax.
Credit Cards Accepted:

We accept Visa, MasterCard, Discover, and American Express.