Get Started
With an Access Control System
Access Control ccess control is a significantly better way to secure entries/doors at a business

It requires Hardware, such as Door Controllers and Credential Readers, and Hybrid Cloud Software and the electronic locking mechanism already on your door

Our access control is hands free, cloud-based, mobile-phone based, and scalable.
Access Control 101
Access control works with electronic locks to limit by who and when facilities can be accessed.
It allows you to remotely add, remove, and change credentials as needed without the expense of having to change locks.
It gives you a full audit log of who access a door and when.
Unlike Surveillance or Alarm products, you can't DIY access control products. They must be professionally installed to meet fire inspection codes.
Access Control Modernizes Keying
Keys are a security nightmare. Keys give access to a facility/door 24/7 with no ability to limit when people should be able to use it. Keys can be duplicated, lost, stolen, meaning a business may have to change locks which can cost hundreds each time. Keys also require active participation from employees, if someone forgets to lock the door it could be a security or safety hazard. Keys do not log by who and when a door is accessed, making tracking down issues, such as employee theft extremely difficult.
Benefits of an Access Control System
Nearly every business can benefit dramatically from access control. The larger or more complicated the business/facility is, the more access control becomes vital to a company and the more money the company saves by utilizing it.
Compared to locks and keys, access control offers significantly easier employee entry management, control of your facility's entries and exits by job role and hour of day, logs of who entered and when, and the complete removal of any rekeying costs when employees leave.
Access control allows you to easily set schedules of when employees should be allowed.
Access control allows you to manage who should be able to access which parts of the facility easily. For example, a bookkeeper at a factory may not need access to the dangerous production floor.
Access control allows you to stop having the drawer of keys and management of keys that can take significant periods of time and lead to security risks.
Access control allows a more seamless, automatic locking system, which takes the burden off employees to remember to lock doors, which is especially useful in areas that hold sensitive data, dangerous or expensive equipment, etc.
Access control also logs who accesses your facility and when.
Access control allows employers to easily add or remove credentials. If a credential is removed that keyfob no longer works.
A Modern Access Control System
SCW has partnered with Openpath, a Motorola solutions company, to provide access control systems nationwide. We can secure everything from single doors to multi-location enterprises.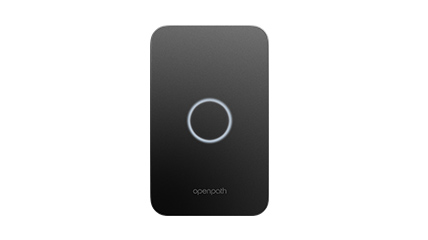 End-to-end solutions
Hardware that's effortless to install with multi-level security and encryption built-in for superior reliability.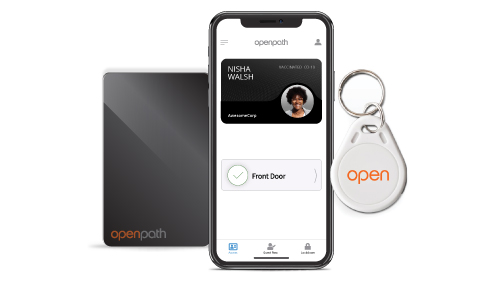 100% Touchless Access
Get hands-free entry with convenient smartphone credentials, with support for secure key cards and fobs, too.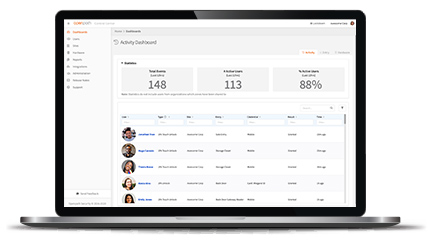 Scalable Software
Openpath's cloud-based access control software has a robust feature set designed to scale with ease.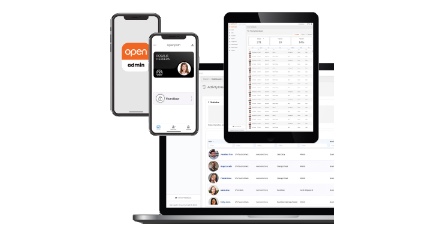 Versatile Deployment Options
Whether you need a standalone system or want to integrate with an existing platform, SCW has the right solution.
The Power of Cloud-Based Flexibility
Openpath's cloud-based platform allows you to manage your surveillance system even when you're away. The open API architecture allows for more customization and automation across all your sites.
- Fully remote management lets you configure permissions, set door schedules, and issue/revoke credentials from anywhere, at any time.
- Automate and enforce safety and wellness with features including occupancy tracking, health questionnaires, and emergency lockdown procedures.
- Real-time alerts and reporting give you unprecedented visibility into what's happening in your space at any given moment.
- Reduce administrative costs and IT burden thanks to intuitive software that's easy to use, and automatically updates over-the-air.
- All your users and locations are easily managed from one dashboard, with automatic syncing and granular, site-specific permissions.
- Support for turnstiles, elevators, and parking garages, plus integrations with visitor and tenant management platforms.
-
Openpath's access control systems are made to use with the tools you already have in place.
Their open platform is easy to integrate with:
Safety and wellness solutions
Tenant and visitor management platforms
Video management systems
Identity services
Communication tools
And more
Certified and Compliant
At SCW, we take your security and privacy seriously. Our access control hardware is UL 294 and FCC compliant, and our readers are IP65 rated. It's critical that your data is handled responsibly. When you go with SCW, you have a trusted partner whose systems are SOC2, GDPR and CCPA compliant and Privacy Shield certified.
More Info about OpenPath Access Control:
/ images

Not sure what you need?
Lean on the experts
We'd be happy to work up a custom quote or take your floorplan and create a security coverage map.
Get a Custom Quote