At SCW, we offers our Federal, State, and Military accounts our Zero-Hassle governmental accounts. It's quick and easy to apply with no complicated paperwork, and many unique benefits.
Superior Tech Support and Customer Service
We will be there for you when you need us. We won't strand you on the job site without the answers you need to get the job done. Whether it means troubleshooting an issue or helping you get your DVR online, we're here to support you and our products every step of the way. You'll have access to our techs for the life of the product and it never costs you anything. That's why we're trusted by companies like: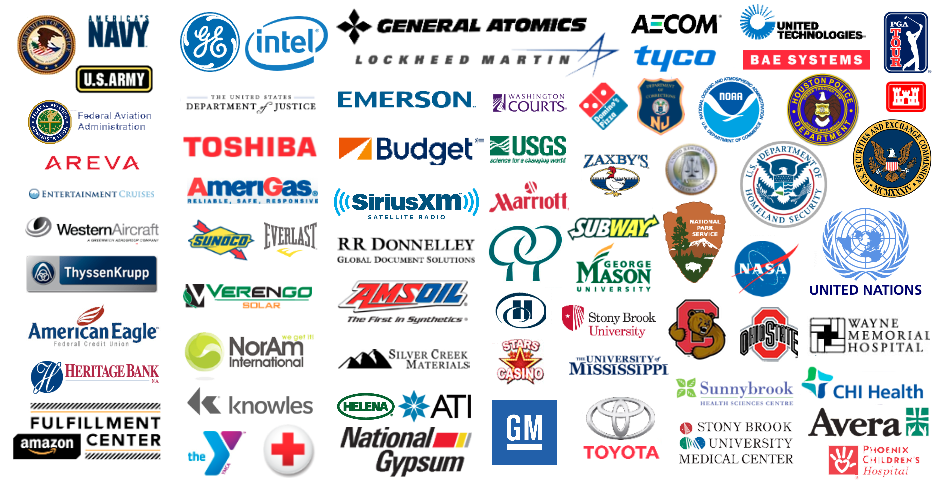 Industry Leading Warranties
| | |
| --- | --- |
| Warranty | Product Type |
| 3 years | DVRs, NVRs, and IP Cameras |
| 2 years | Analog Cameras |
| 1 year | Accessories |
We stand behind our products 100%, which is why we have some of the best warranties in our industry. If a product is defective, we will repair or replace it. Shop around; you won't find a better warranty than ours.
Need the GSA pricelist?
When you log in with your GSA approved account, you will see updated prices on all our products.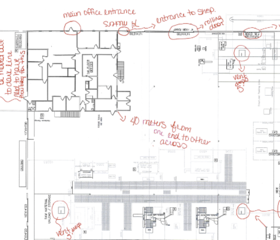 Free System Design
Some jobs can get complicated. Our techs are here to help you build the perfect system for your customers. We'll walk through the entire plan with you, picking the right cameras and equipment to make sure your new system is exactly what you need.
Quality Guarantee

We don't sell the type of cheap surveillance gear you can get in a big box store. All of our equipment is professional grade, high quality, tested, and reliable. Each item is new and in unopened condition (no refurbished equipment is sold at this store unless it is in the "refurbished equipment" category and clearly marked as such on the product page) and includes an easy to follow user guide written in clear English that you can download from the site. 100% customer satisfaction guaranteed.
Same Day Shipping
As long as you order before we close, your items are going to ship the same day. No more waiting around with a job to do. Our fulfillment team is fast and if you spend more than $250, you'll get free UPS Ground Shipping.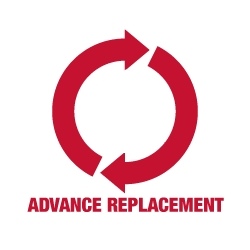 Advance Replacement
Our advance replacement program will send you a new device (cameras, DVR, or accessory) before you have to send back your other device, if one of our technicians has determined that your unit is defective, needs replacement, and is still within warranty. You will not be charged for the new device.
Other Benefits
Easy Accounting: Complete Purchase History (which lists both online and phone sales) Available 24-7 Online
Direct access to our fulfillment team so you can place email purchase orders at any time of day
Full access for you and your customers to our technical lifetime support line
The option to pay via Purchase Order