Security Camera Installation for Offices
Expert, Custom Surveillance System Design for Offices
Our complimentary site survey brings a professional tech right to your facility. Then, we follow up with a FREE floor plan layout design. These services ensure full coverage of all areas such as warehouse, offices, lobbies and more.
Every Business should have security cameras
Reduce your Risk
For a homeowner, the major concern with theft is replacing stolen goods. For most businesses, less than a third of the total cost of a burglary is to replace items. The true cost is the loss of revenue caused by the disruption that a theft can cause. When businesses fail because of theft, it is the loss of revenue - not stolen goods - that is usually the cause.
As a business, you have more to lose than just what a thief can steal. Protect your space; protect your revenue.
Security Cameras deter crime
The University of North Carolina recently found that 60% of burglars say that they move onto another target, when security cameras are present at a potential target.
A 60% reduction in catastrophic risk cannot be ignored.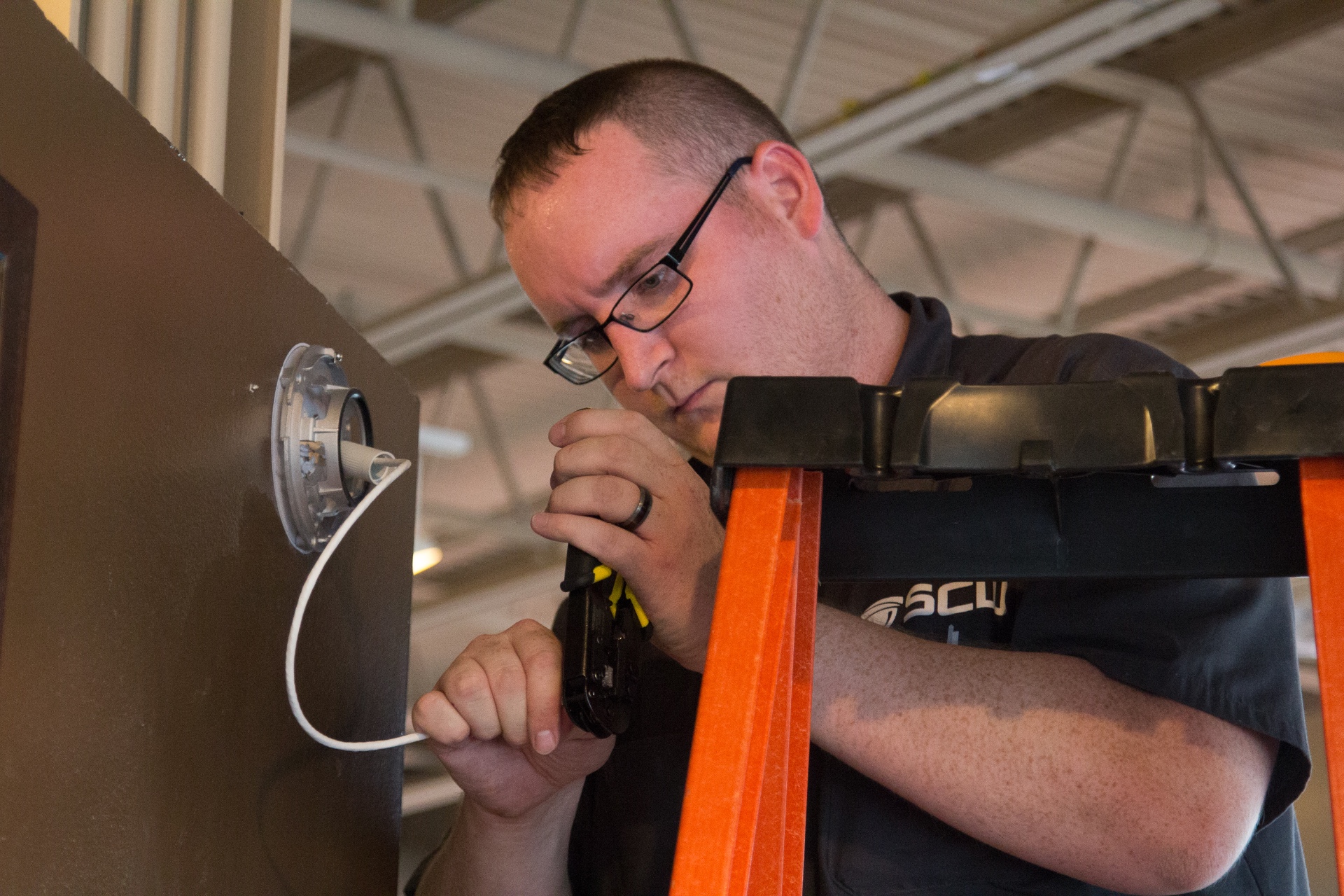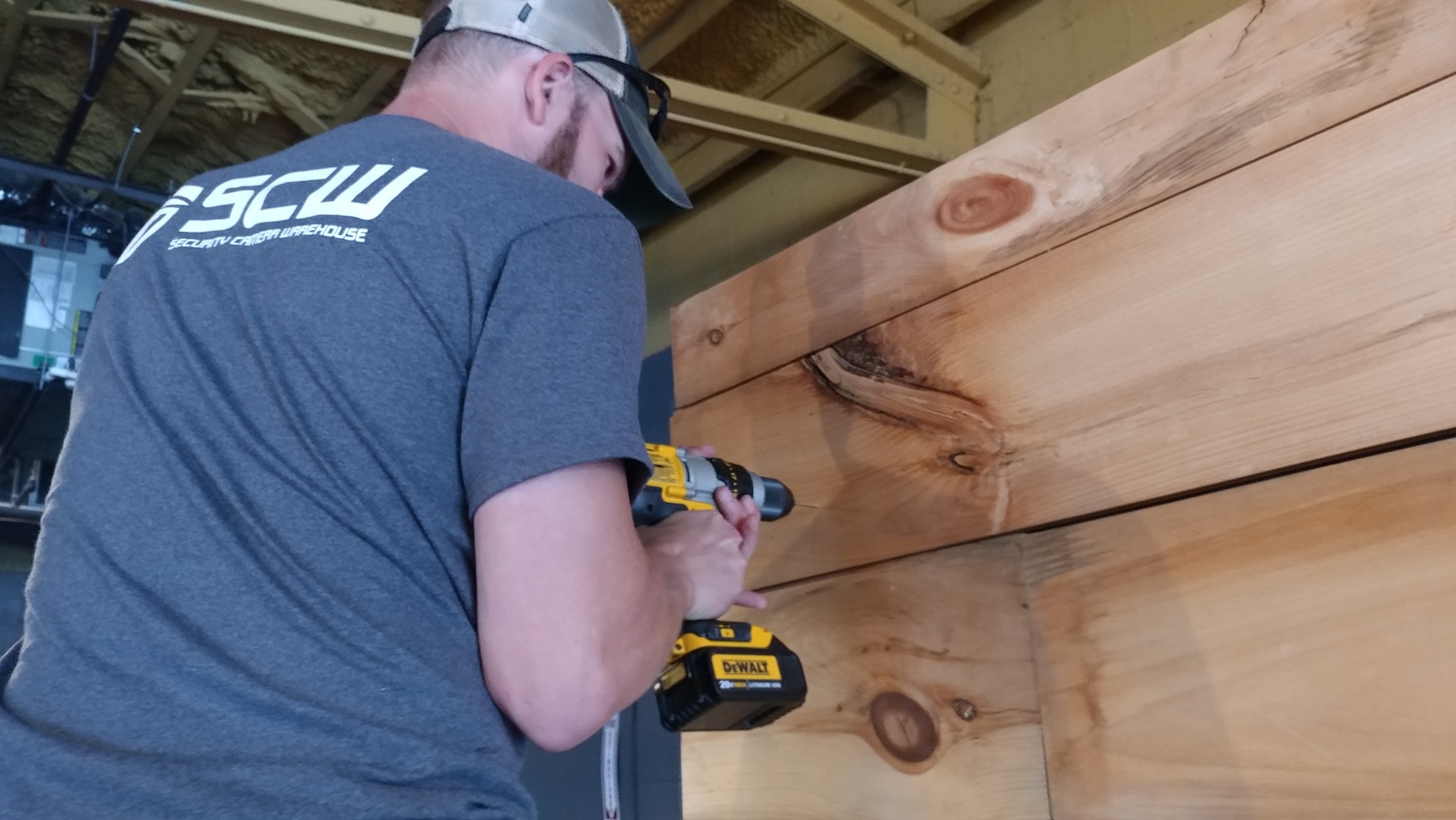 Check in from anywhere
Confirm that your office staff is productive in your absence
When the cat is away, he can check in with the SCW Easyview App. Make sure your employees stay productive even when you're away by checking in remotely. You can use our SCW Easyview App on tablets or smartphones or our CMS software for PC or Mac. You can view your cameras whether you are across town or across the country. Be in two places at once with our SCW Easyview App!
High definition video is a difference you can see.
Unlike older analog camera systems, high definition cameras let you not just see that there are people in a space, but who they are and what they are doing.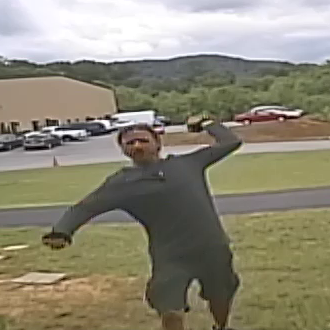 Traditional Analog Camera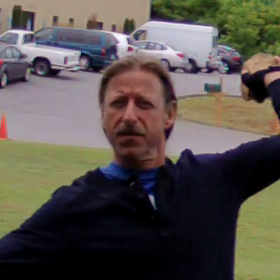 Security Cameras make your employees feel secure.
Let your loyal employees know you went the extra step to make them feel safe by recording what happens in the workplace. There's a range of options that your SCW installation technician can speak with you about concerning employee safety:
Recording common areas can help reduce and solve HR issues, such as sexual harassment or workplace bullying
Certain industries are more prone to unruly customers and can help reduce such events and allow you to take your employees' side
Many businesses want to see who is at the door before having to open it
Resolution is the difference between a conviction and a blurry image.
With our 2MP or highly popular 4MP cameras, facial recognition is possible throughout your office. 2MP cameras can recognize someone up to 50ft away. The 4MP cameras, being double the resolution, can recognize someone up to 75ft away.
Using our HD cameras and professional installers, you can take action by calling team meeting or bring evidence to the authorities.
Don't sacrifice a conviction because of misleading brands that offer low quality equipment.
Lower your insurance.
When it comes to insurance claims, video evidence is king. Many insurance companies will offer lower rates for having alarms or video surveillance systems. Even if your insurance company doesn't offer a discount, you will usually save money on your workman's comp and liability insurance, long term, by reducing the likelihood that a false claim is successful.
Customer Support that will be there for you.
Your custom installation includes a 3 year warranty, free software, apps, and training on how to use them, but it also includes the lifetime SCW phone support. Our US-based phone, email, and chat based technical support never expires.
Most companies view their service teams as an area to cut costs: outsourcing labor and paying low wages. We believe the opposite - that great, memorable service brings people back and gets them to spread the word.