8 Channel Surveillance Systems that come with SCW Know-How
World-class technical support included.
3 Year Warranties (with the option to upgrade to 5).
Free apps so you can watch your security cameras wherever you are.
Our support team will happily help with networking, setting up remote viewing, and customizing our alert and recording settings to best meet your needs.
We'll also help get your team trained through phone calls and screen sharing.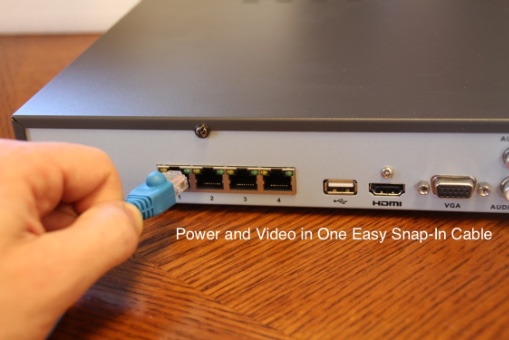 Our 8 Channel Security Camera Systems are Easy to Install Yourself
DIY Friendly.
Configures itself, automatically.
One clip in cable for power and video.
Save 60% by installing it yourself.
When you add one of our 8 Channel Surveillance Systems to your cart, it will break up into its cameras, recorders, and cable so that you can customize it to have 7 cameras, some specialty cameras like a PTZ camera, or whatever you need. If, however, you want help customizing a system, don't be afraid to ask. We can send you a custom proposal for exactly what you need.