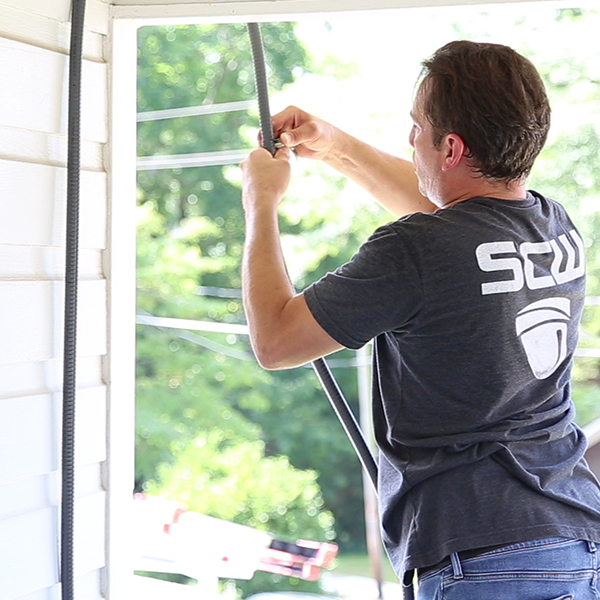 INSTALL
We'll deliver your systems & get them up and running.
SET UP
We'll configure your systems and train you on how to use them.
SUPPORT
Get answers to your questions with free technical support for life.
Friendly, Professional Services
As the business world grows, so do the threats that target it. Efficient and powerful security systems have become vital to ensure the safety of data and employees alike. Organizations need sophisticated monitoring and intrusion detection capabilities for their offices, as well as digital access control to safeguard their operations. With evolving times and the need for swift operations, many businesses now want their security systems professionally installed. At SCW, our flexible approach caters to both groups. Here's what we offer:

Video Surveillance
SCW has more than ten years of experience in designing, installing, servicing, and monitoring. We'll configure a system to fit your specific needs, regardless of complexity.
The necessity of business surveillance systems these days cannot be argued. From providing security in your business's daily operations to reducing workplace crimes, they play a central role. We realize this and are confident in our ability to help you.
You can enlist our services for security-optimized custom floor plan layouts, and we can send an installation program manager to command the installation process. We have everything from IP bullet cameras to IP cameras with audio. No matter what your security requirements may be, we can guarantee their fulfillment. Offering 4-channel camera systems all the way up to 100-channel camera systems, we will equip you well per your unique needs. Your business's security camera system installation will be in the hands of seasoned experts.
Our job doesn't end with running the cables and installing the cameras; we'll train you in how to use our systems. If you opt for our white-glove service plan, we'll monitor system health and give you remote support, among many other services. Our clients will never have to deal with systemic troubles alone once they reach out to us.
From Subway and Walt Disney to the United Nations and the US army, we know how to solve surveillance challenges of all sizes.

Access Control
We'll design and configure a system that ensures your people get where they need to be while preventing unauthorized personnel from accessing areas they shouldn't be. An access control policy is essential to the safe, uninterrupted working of offices. It will protect your business against unauthorized access and data breaches, keeping your employees and your information safe. If you want to execute this policy better, we're here for your service.
Our contactless technology can protect all your sensitive office spaces. We can provide you with smart readers and controller hardware, ensuring no unauthorized person ever enters your space.
For digital access control, we have cloud-based access control SaaS solutions for you. Openpath, with its open API, can be seamlessly integrated with your software. From employing dynamic permission schedules to managing granular and site-level access, our comprehensive, scalable solutions will enable you to retain control over who accesses your data and at what times. You can plan for emergencies and configure lockdowns with our technology as well.

Intrusion Detection
In the event of unauthorized intrusion, be alerted by a custom configured system designed to protect your people, property, and assets.
Your security plans must include intruder detection. You have to equip your spaces against threat actors to protect your assets and the individuals who work for you. Here at SCW, we give our customers comprehensive sensors and alarm options for their unique needs.
From Shield Our Alarm Hub and Pin Pad Bundles to Our motion sensors and shield monitoring plans, we offer it all.

Underlying Security Infrastructure: Network and Cabling
Given our expertise in designing and installing extensive electrical systems, we can make sure that the network and cabling that let security systems function are laid out correctly.
We're Ubiquiti UEWA, and UBWA certified, so we are proficient at installing mesh networks that ensure adequately distributed WiFi access across extended facilities. You can get your low-voltage cabling installed by us as well, ensuring that your security equipment is not compromised by bad wiring. We're BICSI certified – your low voltage electrical infrastructure will be in good hands.

Machine Learning & Data Analytics
Reduce the time to action with real-time identification of threats with our fully integrated artificial intelligence surveillance platform.
Everything our
customers love
about SCW.
Reviews
Reviews
Everything our customers love about SCW.
Learn More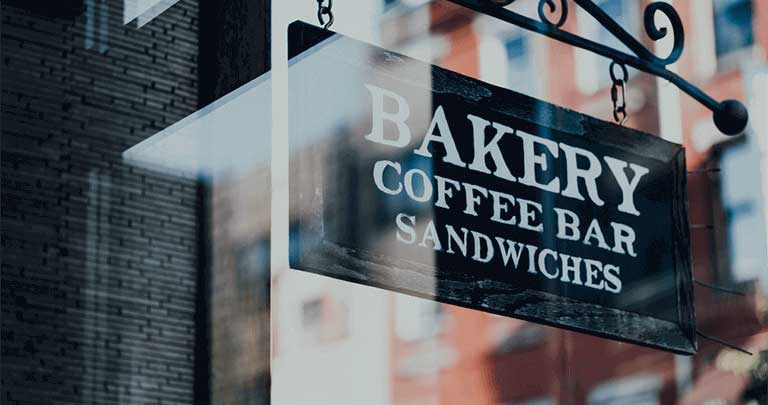 Clients
When go with SCW, you're in good company:
Learn More
---
Ready to get serious about solving your security needs?
Request a site visit by filling out the form below. Someone from the team will be in touch right away.