420 TVL, 480 TVL, 540 TVL, 600 TVL, 700 TVL, 1000 TVL - What are TV-Lines?
The bottom line is that if you are looking at cameras that are still measured in TV Lines, you are looking at legacy equipment that is no longer being manufactured.
---
How many TV-Lines do I need?
This is often a trick question - designed to give you the illusion that you are selecting a system that will give you best video surveillance system footage. About 90% of people choose to go with HD products (which are measured in megapixels) rather than analog standard definition cameras (measured in TV Lines). 700 TVL cameras paired with a 960H DVR will allow you to identify someone up to 10 feet from the camera. HD cameras will allow you to identify someone at 50 feet or further (depending on the model).
---
No Matter How Many TV Lines You Have, You are Going to Get Blurry, Ugly Video
Cameras with a small number of TV lines (less than 500)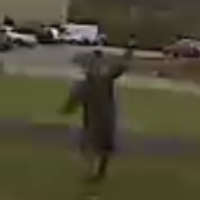 Cameras with a large number of TV lines (700 or more)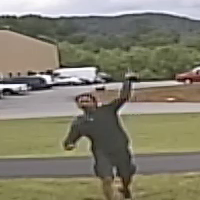 ---
Disregard TV Lines, Acquire HD
Starting in 2010, the industry started making a transition to HD equipment. This year (2014) the prices on HD cameras have started to get much closer than they have ever been to analog camera prices. The quality on HD is now much more affordable and it makes little sense to consider analog cameras for new installations, especially since analog is no longer manufactured and will be phased out completely soon. Because analog cameras are being phased out, you may find a blowout sale for them as retailers look to liquidate stock. It is important to note that 2-3 years from now it may be difficult and expensive to find replacement or supplementary analog cameras.
HD IP cameras are measured in megapixels rather than TV Lines.
---
1080P Cameras (about 2.2MP)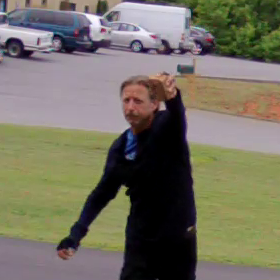 4MP Cameras (about 200% 1080P)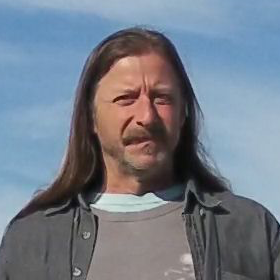 Sample Videos and Images from Different Resolutions
CIF DVRs with 420TVL or 480TVL Cameras:
About the Quality of a 1990's Flip-Phone
CIF DVRs record at a 360 x 240 resolution.
Since CIF is only recording at 360 x 240 anyways, you shouldn't spend more money on cameras than you have to. The lowest quality cameras available film at a higher resolution than a CIF DVR can record. If you already have a CIF DVR and are looking at buying a camera for it, just focus on cost rather than quality, since there's no reason to get a camera with higher TV lines.
If you haven't bought a CIF DVR already, please don't buy one. We don't carry any DVRs that record in CIF or any cameras that record at 420 TVL or 480 TVL, because they are absolute junk.
You can get a CIF system from a "Big Box Store," ebay, amazon, and security camera companies that haven't updated their stock in 10 years. Both CIF recorders and 420 and 480 TVL cameras use technology that is about a decade old.
Q: Wait a second, if I'm not getting better recording for it, why do most store bought CIF systems come with 480 or higher TVL cameras?
A: We've seen competitors pairing 420 TVL, 480 TVL, 540 TVL or even 600 TVL cameras with CIF recorders and we don't understand it either. Companies started putting higher quality Security Camera System into their packages for one of two reasons: either because they wanted to decrease the total number of options they manufactured (and drive costs down) or as a cynical attempt to appear as though their systems were higher quality than they are. We'll let you make your mind up as to which reason you think applies to the CIF system you're looking at.
Footage from a 480 TVL camera at CIF
A face at 25 FT, recorded with a 480 TVL camera
Is this even a human? We're not sure.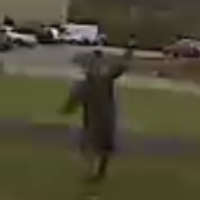 Resolution is the difference between a conviction and a blurry image.
D1 / 960H DVRs with 600 or 700 TV Line Cameras
Standard-Definition TV Quality
---
A face at 25 FT, recorded with a 700 TVL camera with a wide angle lens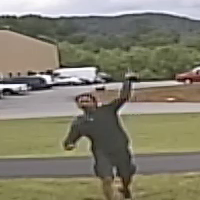 A face at 25 FT, recorded with a 700 TVL camera with a mid-zoom lens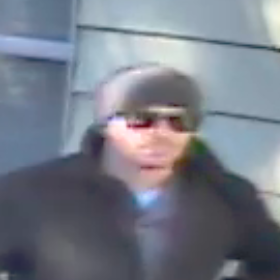 D1 is square and sized like (non-widescreen) Standard Definition TV. It is sometimes also called 4CIF since it has 4 times that resolution. 960H is the minimum quality that we carry.
960H recording has the same height as D1 DVRs but are wider at 960 Pixels. They are properly formatted for wide-screen TVs and monitors.
Since D1's horizontal resolution is 720 x 480, you're going to get the best bang for your buck from a 600 TVL camera or better (a 600 TVL camera has an effective resolution of 728 x 492).
Since 960H's horizontal resolution is 960 x 480, you're going to get the best results from a 700 TVL camera (a 700 TVL camera has an effective resolution of 976 x 582).
Standard Definition is quickly becoming legacy technology and HD is coming way down in price. Only the most budget conscious home users should go with a 960H system with 700 TVL or 720 TVL cameras.
Here at SCW, we keep up with the latest technologies and delivers them inexpensively to you, for example. We have a weatherproof, 720 TVL, infrared, outdoor Bullet Camera for sale for $62.
*the only exception to this is that certain PTZ cameras and hidden cameras cannot be made to have 700 TVL because of lens size restrictions.
**This video is 960H. D1 will be the same resolution, but will be shaped more like a square and you will lose the video on the sides.
Q: So, are D1 systems that come with 540 or 480 TV Line cameras also a rip-off?
A: Kinda. 600, 700, and 720 TVL cameras are the new kids on the block, so a system that comes with 480 or 540 TV cameras with a D1 DVR might be just old inventory. It might also be a bit of a deceptive strategy, as the marketing department gets to claim "It records in D1," (which is kinda true - it can record in D1 - if you throw away the cameras it comes with and replace them with better cameras) while the budgeting department is able to keep costs down by providing an older, lower-quality camera. Either way, there's no real reason for you to pay for a D1 or 960H DVR that isn't actually delivering an image of that quality.
Q: So, are 1000 TVL cameras that come with D1 or 960H DVRs like CIF systems that come with 480 or higher TVL cameras?
A: Yep. Exactly the same thing, except that sometimes 1000TVL cameras are actually mislabeled 700 TVL or 720P cameras - translating from Chinese to English is difficult! Even if you have 1000 TVL image sensor in the camera, you can't cram more than 720 TV Lines down the cable and into your IP Camera DVR. Companies selling 1000 TVL cameras are trying to charge you for quality you can't record.
---
Resolution is the most important thing about your system.
---
1080P
Beautiful HD Video Footage
NOTE: We had to reduce the size of this video to fit in this area. It is being displayed at 1156x658 to fit in this space, but it is actually 1920x1080 (about 4x as big).
When playing this video, make sure that you select the fullscreen button

to see it as large as your screen will let us display it.
Just like television has seen a major update in resolution over the last few years, so have surveillance systems.
If you are considering a system for commercial, government, or other business uses, you should absolutely go with a HD system. Most home users should consider HD as well, because the price for HD has rapidly decreased.
IP HD camera systems use Cat5 (computer networking cable) and can communicate with other digital devices such as alarms, digital locks, access control units, POS equipment and other digital devices. Also, because they are digital, they can be fully managed by computers, tablets, and smartphones.
A face at 25 FT, recorded with a 1080P camera with a wide angle setting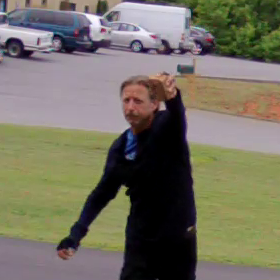 A face at 25 FT, recorded with a 1080P camera with a mid-zoom lens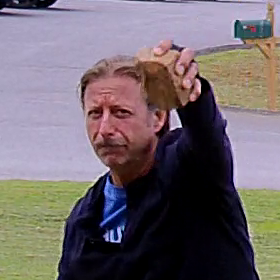 Just Getting Started with Security Cameras?
---
Get the SCW Beginner Guide!
New to security camera systems? Confused by Analog vs IP? Bullet vs Dome? Indoor vs Outdoor? Don't even know what PTZ means?
No problem! Download the SCW Beginner Guide and get all your questions answered right away!
---
/ images

Not sure what you need?
Lean on the experts
We'd be happy to work up a custom quote or take your floorplan and create a security coverage map.
Get a Custom Quote