CIF vs D1 vs 960H vs HD
---
There are 7 main resolution options in video surveillance recording:
Standard Definition Cameras and DVRs: CIF, D1, and 960H
CIF DVRs: 360 x 240. (86,400 total pixels)
D1 DVRs: 720 x 480. (345,600 total pixels)
960H DVRs: 960 x 480. (460,800 total pixels)
720p is 1280 x 720. (921,600 total pixels)
1080p is 1920 x 1080. (2,073,600 total pixels)
4MP is 2560 x 1440. (3,686,400 total pixels)
4K IP camera (8MP) is 3840 x 2160. (8,294,400 total pixels)
---
Resolution is the most important decision you are going to make about your surveillance system.
Most people choose between CIF, D1/960H, and 1080p, so let's focus on those.
---
Resolution is the difference between a conviction and a blurry image.
---
CIF
About the Quality of a 1990's Flip-Phone
We don't carry any devices that record in CIF. This is what "Big Box Stores," eBay, amazon, and outdated security camera companies sell.
The section at the bottom of this page which details at what distances you can identify a person will help to explain why CIF doesn't meet our minimum quality standards.
---
D1 / 960H
Standard-Definition TV Quality
D1 is square and sized like (non-widescreen) Standard Definition TV. It is sometimes also called 4CIF since it has 4 times that resolution.
960H recording has the same height as D1 DVRs but is wider. They are properly formatted for wide-screen TVs and monitors.
This video is 960H. D1 will be the same resolution but will be shaped more like a square and you will lose the video on the sides. You can identify a face at about 10 feet with an analog 960H system.
---
1080P
Beautiful HD Video Footage
NOTE: We had to reduce the size of this video to fit in this area. It is being displayed at 1156x658 to fit in this space, but it is actually 1920x1080 (about 4x as big).
When playing this video, make sure that you select the fullscreen button

to see it as large as your screen will let us display it.
If you have a small screen or a slow internet connection (which will cause the video player to downgrade the quality), you may want to download this selection of images instead.
Just like television has seen a major update in resolution over the last few years, so have surveillance systems. SCW sells only the best security camera systems for business,government, or other commercial uses.
IP HD camera systems use Cat5 (computer networking cable) and can communicate with other digital devices such as alarms, digital locks, access control units, POS equipment, and other digital devices. Also, because they are digital, they can be fully managed by computers, tablets, and smartphones.
---
IP cameras can go up to 4K (400% 1080P)
1080P Cameras (about 2.2MP)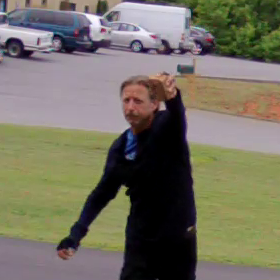 4MP Cameras (about 200% 1080P)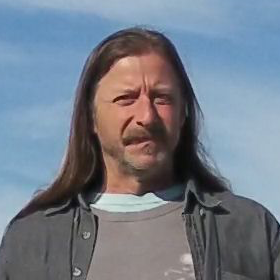 ---
Just Getting Started with Security Cameras?
---
Get the SCW Beginner's Guide!
New to security camera systems? Confused by Analog vs IP? Bullet vs Dome? Indoor vs Outdoor? Don't even know what PTZ means?
No problem! Download the SCW Beginner's Guide and get all your questions answered right away!
---
/ images

Not sure what you need?
Lean on the experts
We'd be happy to work up a custom quote or take your floorplan and create a security coverage map.
Get a Custom Quote