4K IP Cameras - Bleeding Edge Resolution
3840 x 2160.



4x the resolution of 1080P.

What is 4K?
4K is defined as 3840 × 2160 resolution video. 4K has 4x the amount of pixels (detail) compared to full 1080p HD video. In video surveillance, 4K gives you more ability to see details such as faces at a further distance compared to the same image at 1080p.
25FT comparison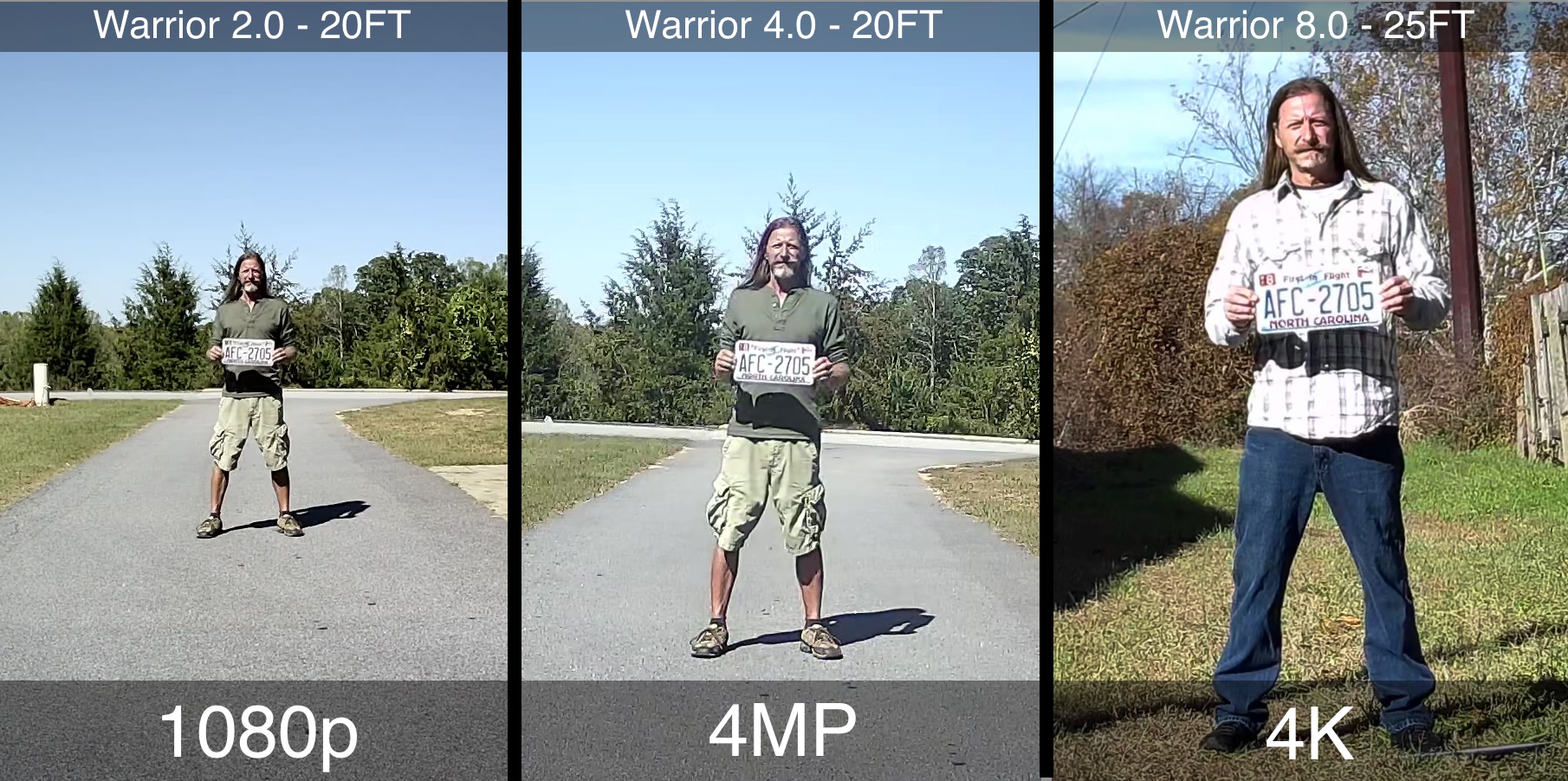 25FT comparison 1080p, 4MP, and 4K - Click for full size image
In this comparison between our Warrior models we see that at 20ft and 25ft all three models perform admirably. The license plate is legible on all 3 but only on the 4K is minor text around the numbers legible, despite being 5 feet further away. The face is in identification range of all three models but there is significantly more detail in the 4K image.


50FT comparison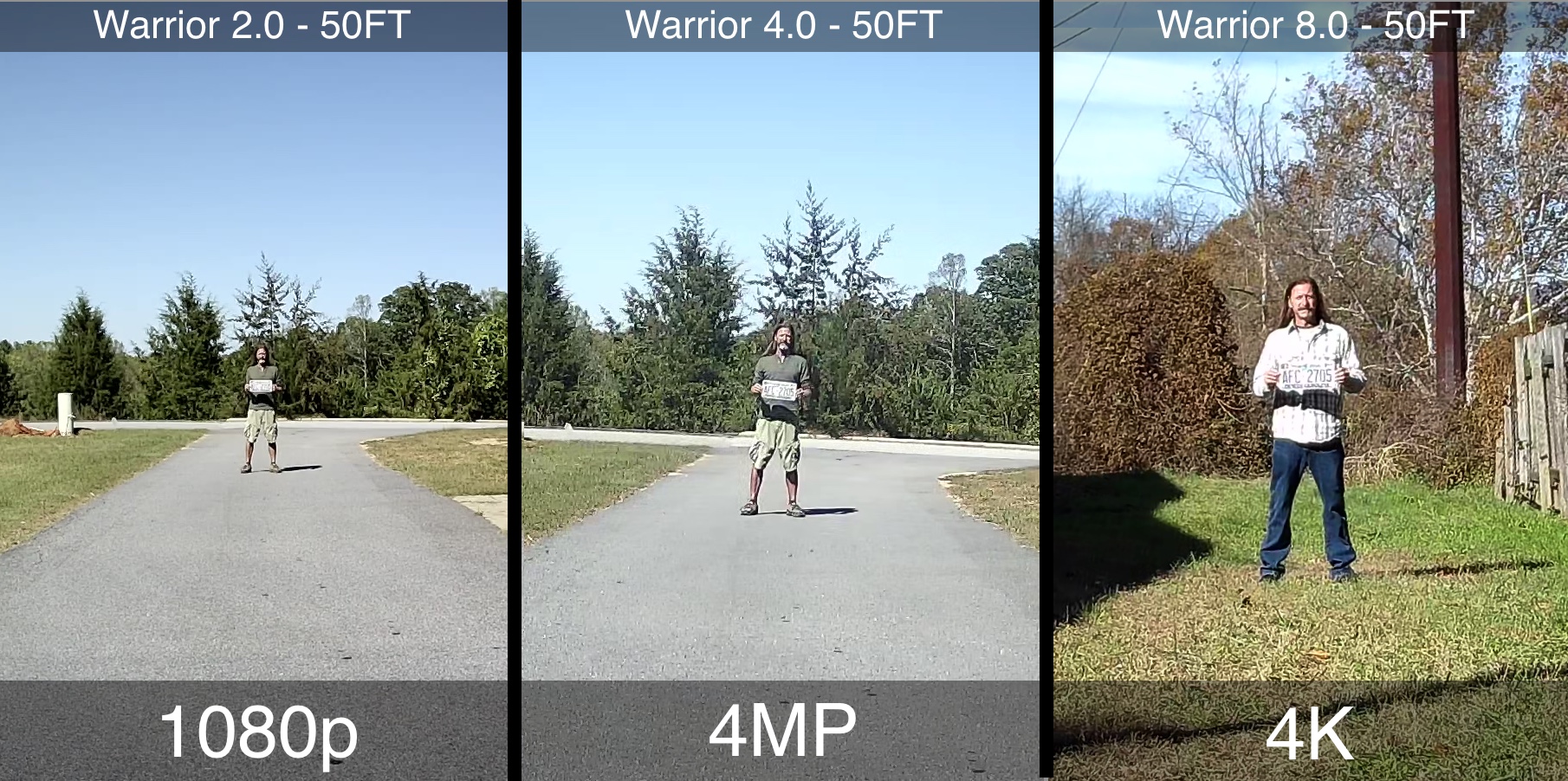 50FT comparison 1080p, 4MP, and 4K - Click for full size image
At 50FT we really begin to see the power of 4K imaging. The 4K image still has complete face identification and license plate legibility, despite having harsher lighting conditions. At 1080p the license plate is no longer legible and the face is now now longer in identification zone. The 4MP resolution holds up better with the plate being on the edge of being legible and the face still presenting some detail.
75FT comparison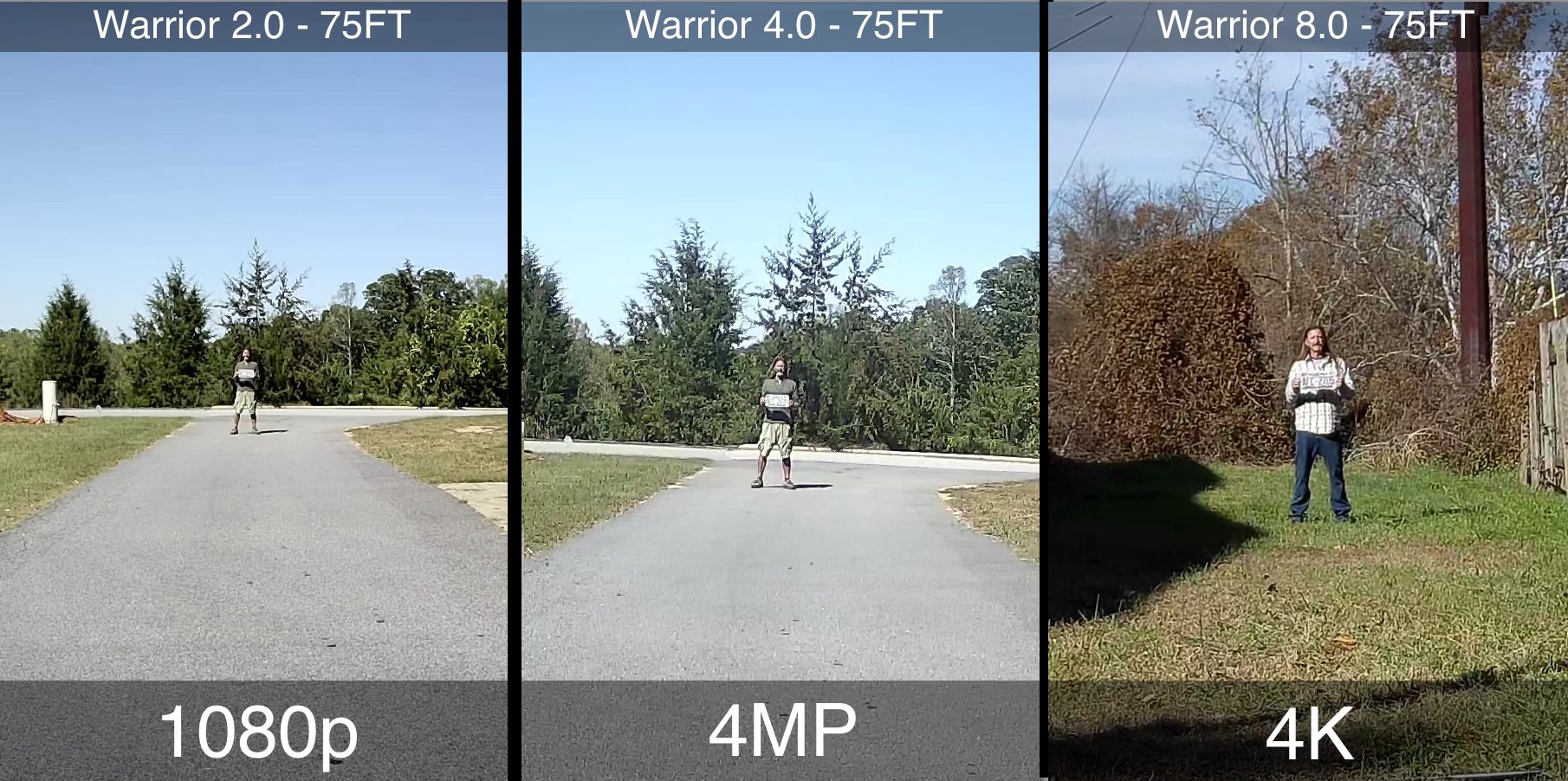 75FT comparison 1080p, 4MP, and 4K - Click for full size image
At 75FT the 4K image is the only option. At 4K the face is still in the identification zone and the license plate is still legible. The 4MP image has no chance at any license plate identification, as not even an individual character is legible. The 1080p image is simply now in the detect zone, where you can tell a person is there, but not likely who.
Bottom Line
4K is going to to produce significantly more detail at any distance and for images around or beyond 50FT it's the only resolution that has a chance of getting smaller details like faces and license plates. As a bonus, due to the larger sensor within the Warrior 8.0, our 4K model also offers a wider view (almost 15% wider compared to 4MP) while still offering more detail at distance.
---