How to Setup Viewstation for Admiral and Imperial Line NVRs
Note: SCW Go and Viewstation work with Admiral and Imperial Line NVRs. This guide assumes you have already downloaded the admiral/imperial line viewing software.
Login
After downloading viewstation and installing it, you will be presented with a login screen.
NOTE: The default password is admin and 123456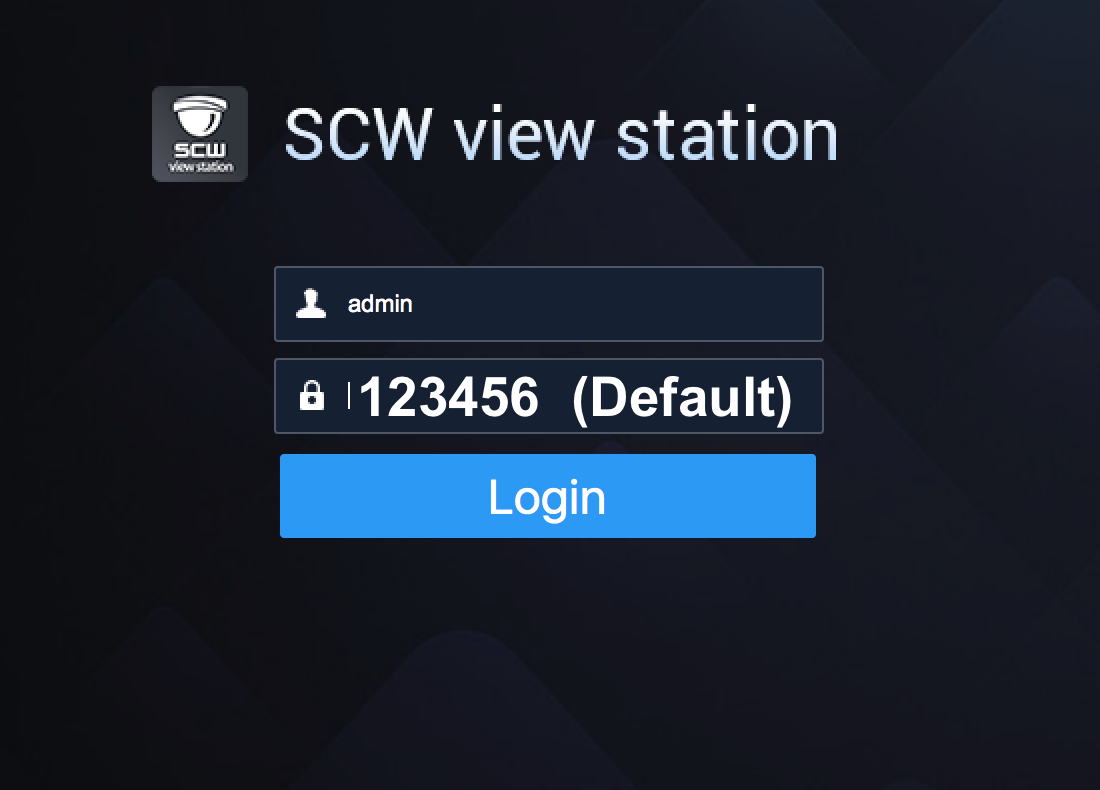 Once you are logged in click "Device Management."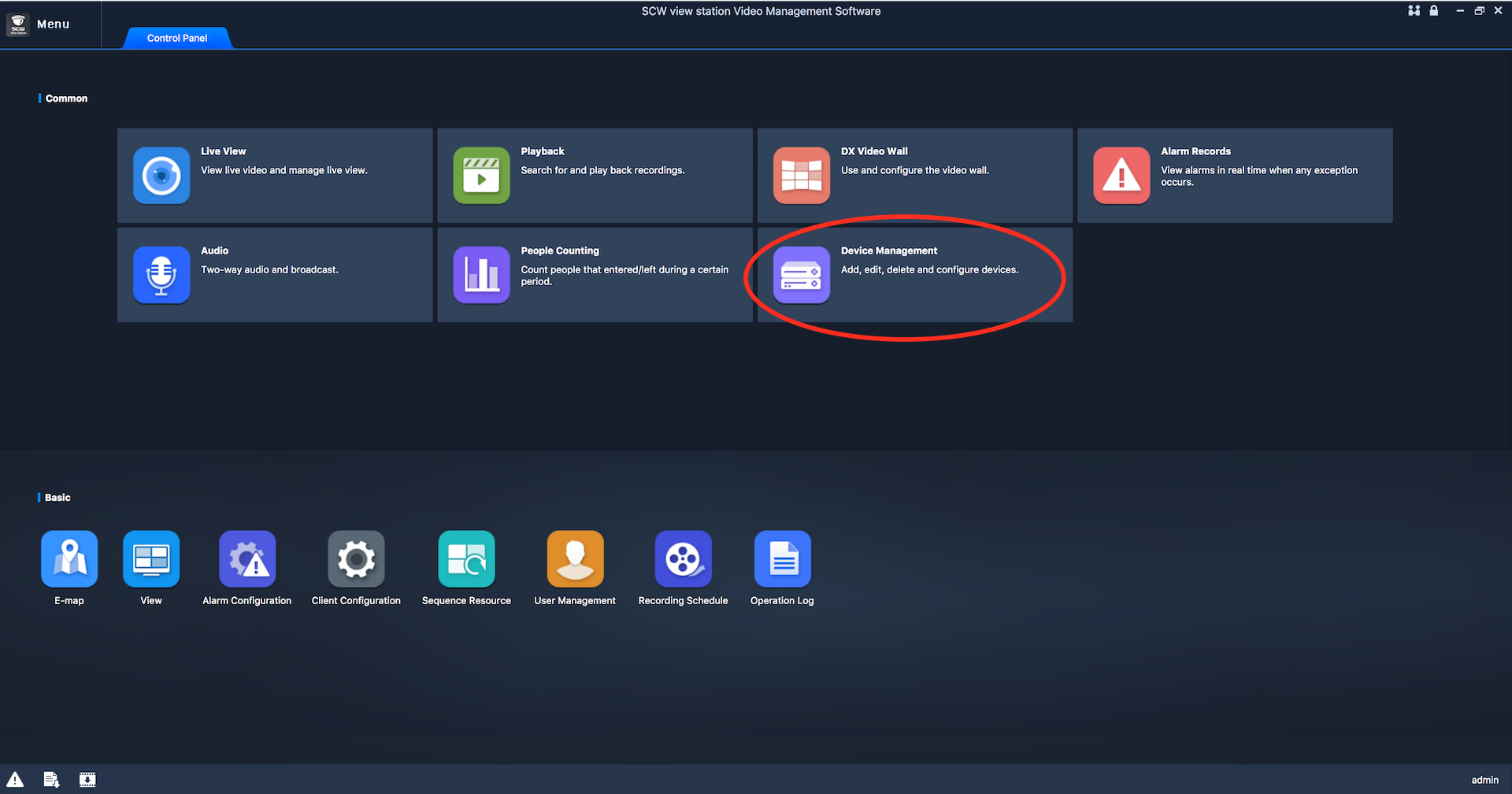 Under Device Management click the "Add."

Fill in your IP information, username, and password for your NVR.
If you are looking to setup viewstation to connect to a remote, off-site system, please follow our SCW Go app setup guide.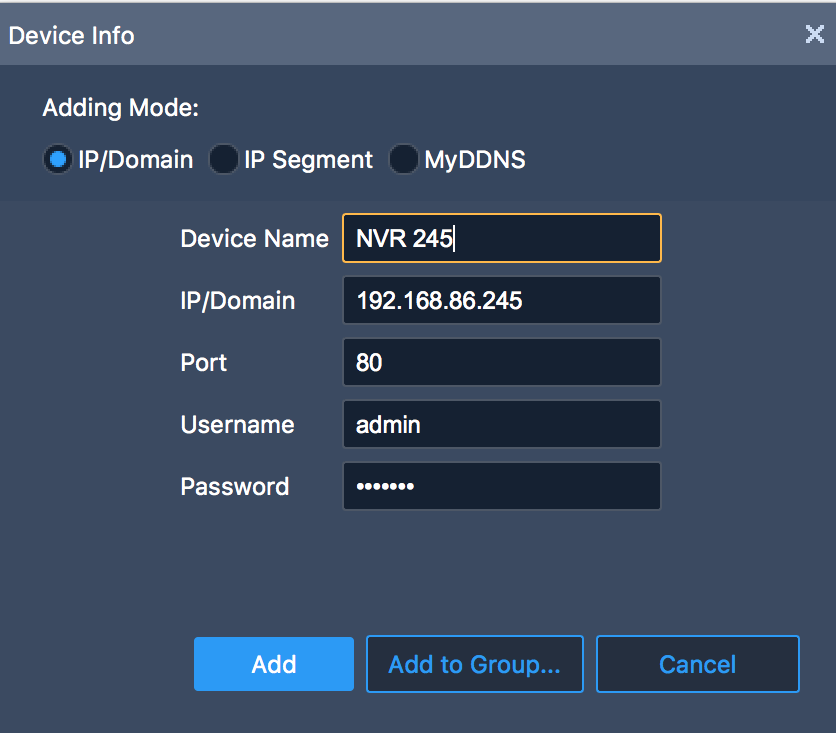 Your NVR should show "Online" under the status.

Click the Control Panel button in the top left corner and then click "Live View."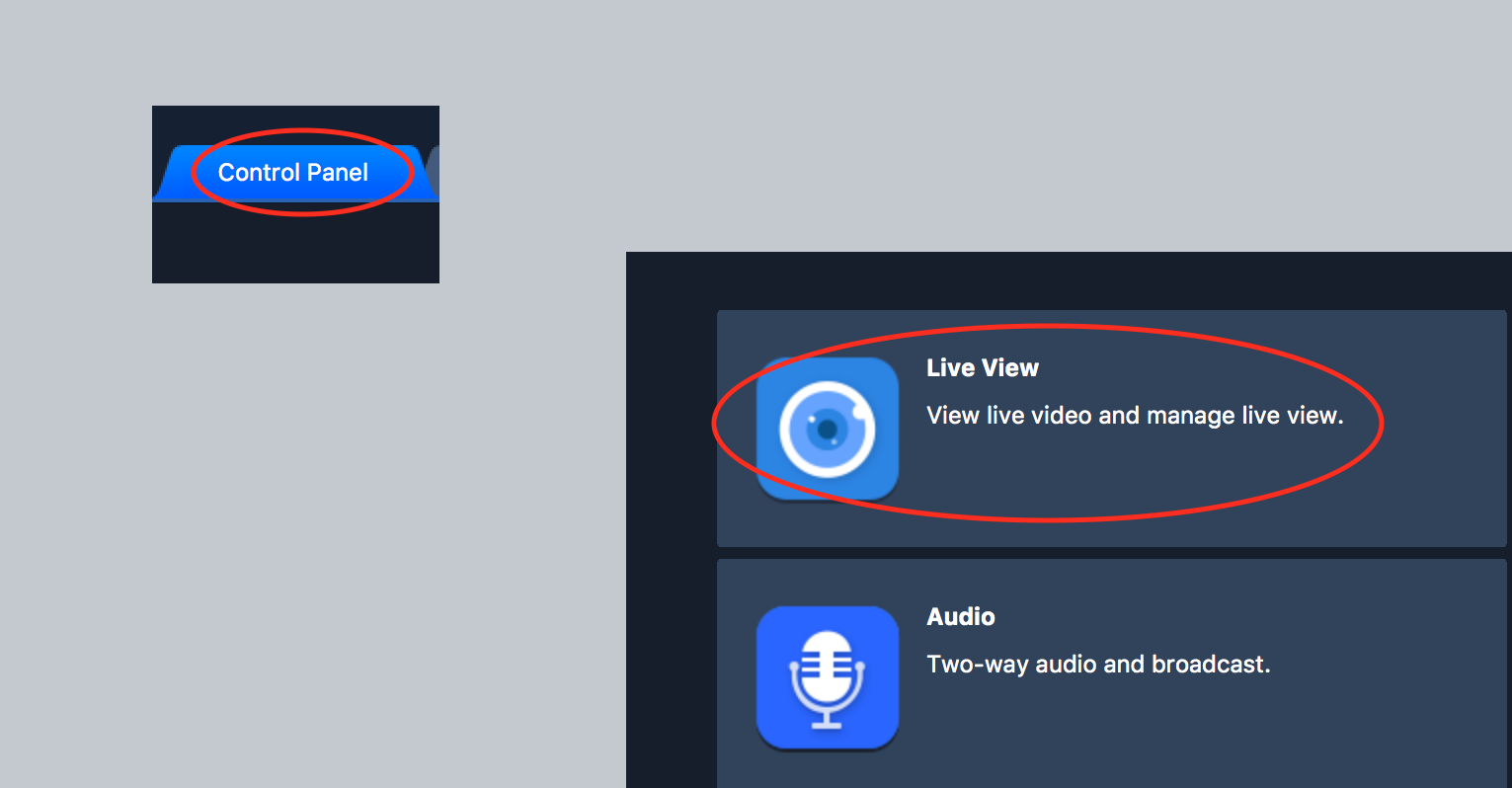 On the Live View screen, double click your NVR folder.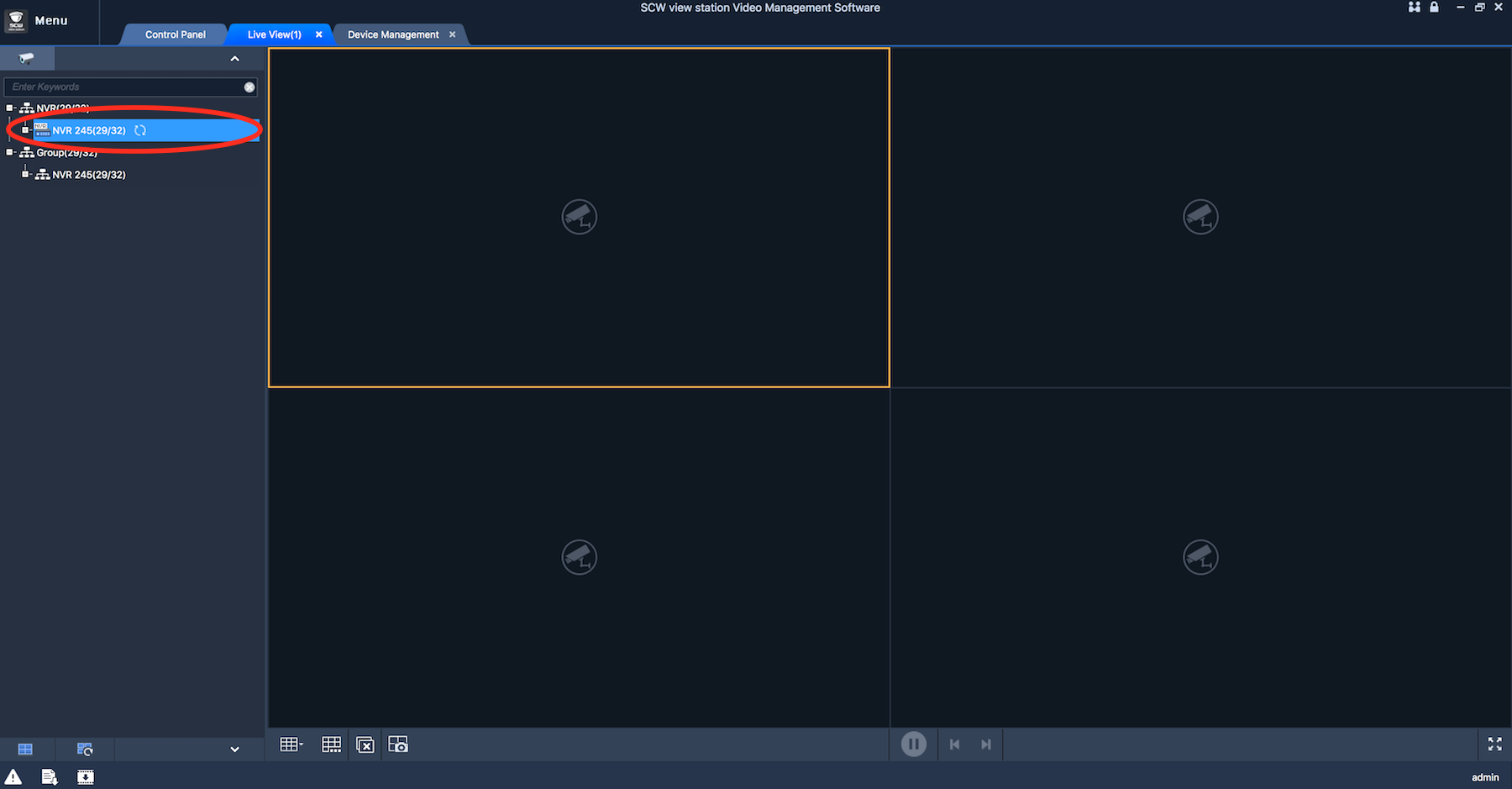 Step 8: Your cameras will then be available live.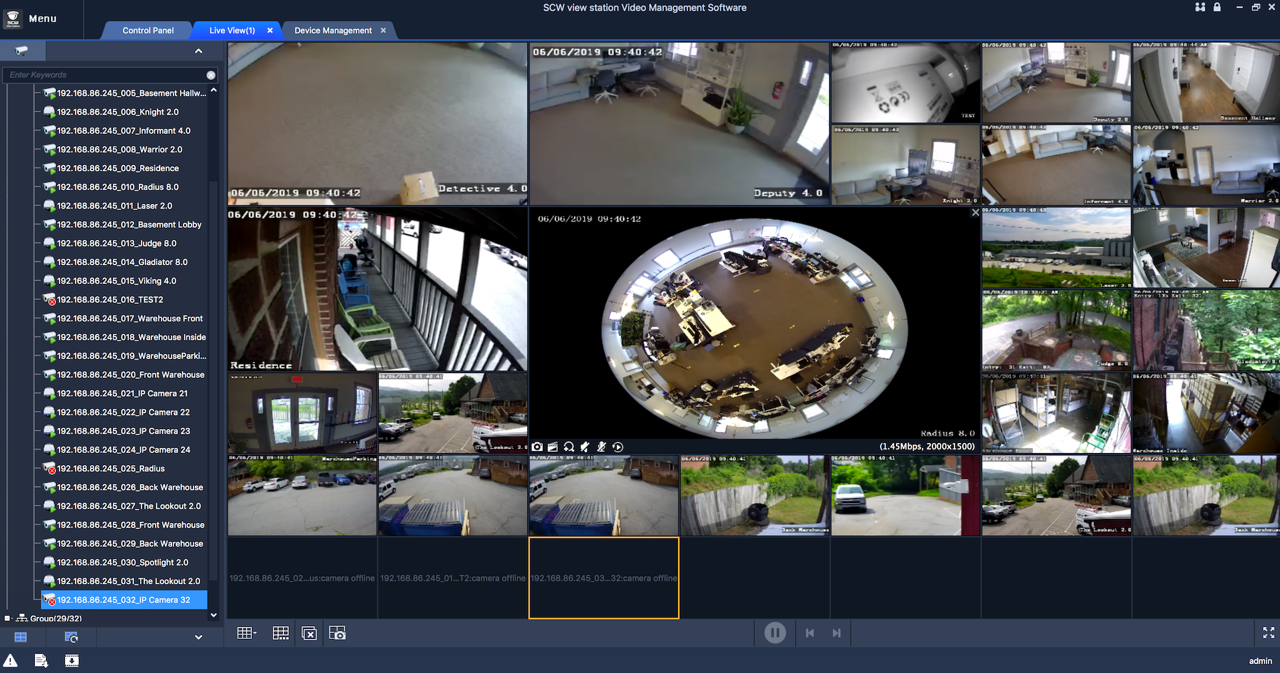 A full manual for Viewstation is available Here