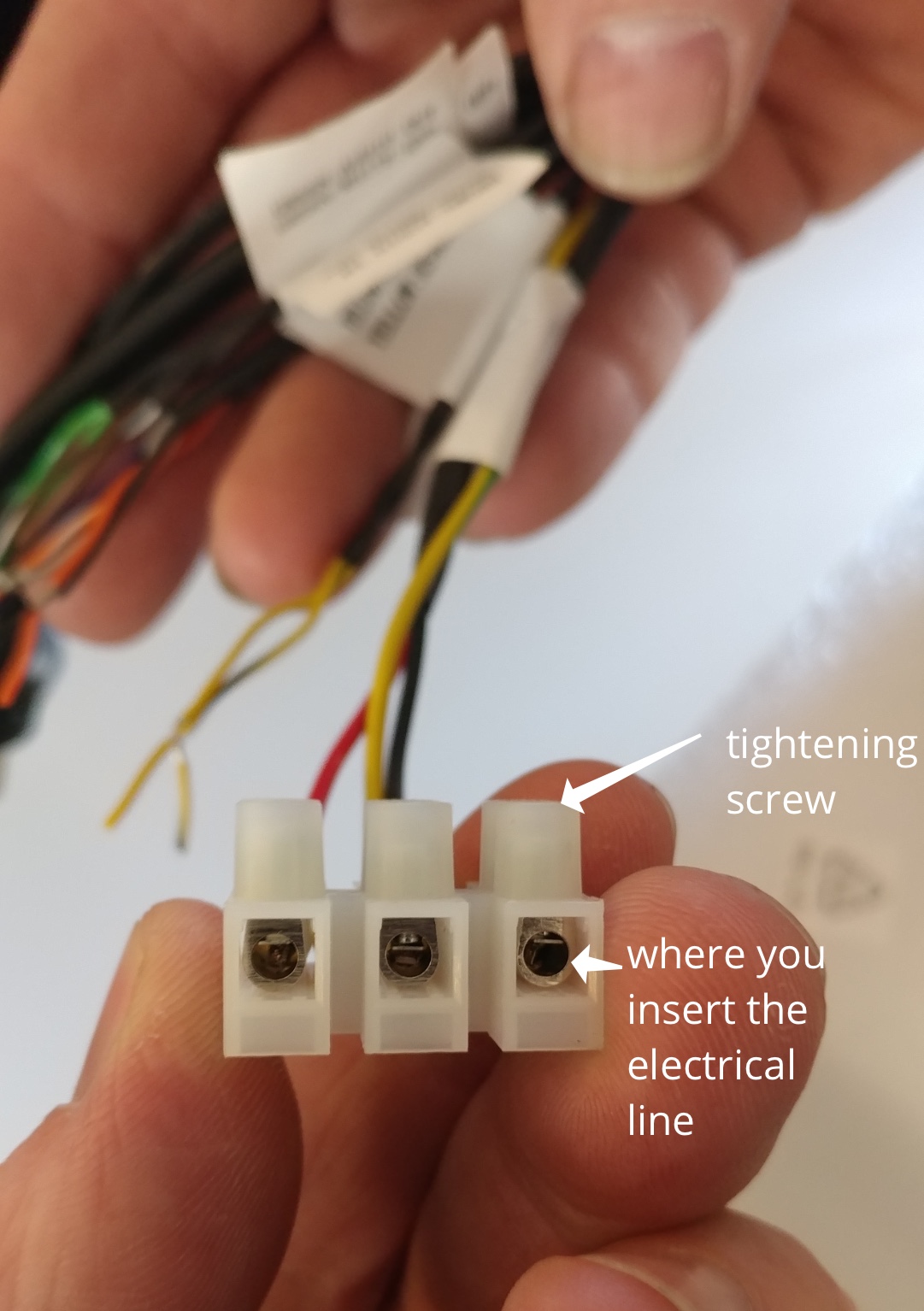 This is how the power connection on the camera will look - there's a place to insert the bare wire and a tightening screw to keep it in place.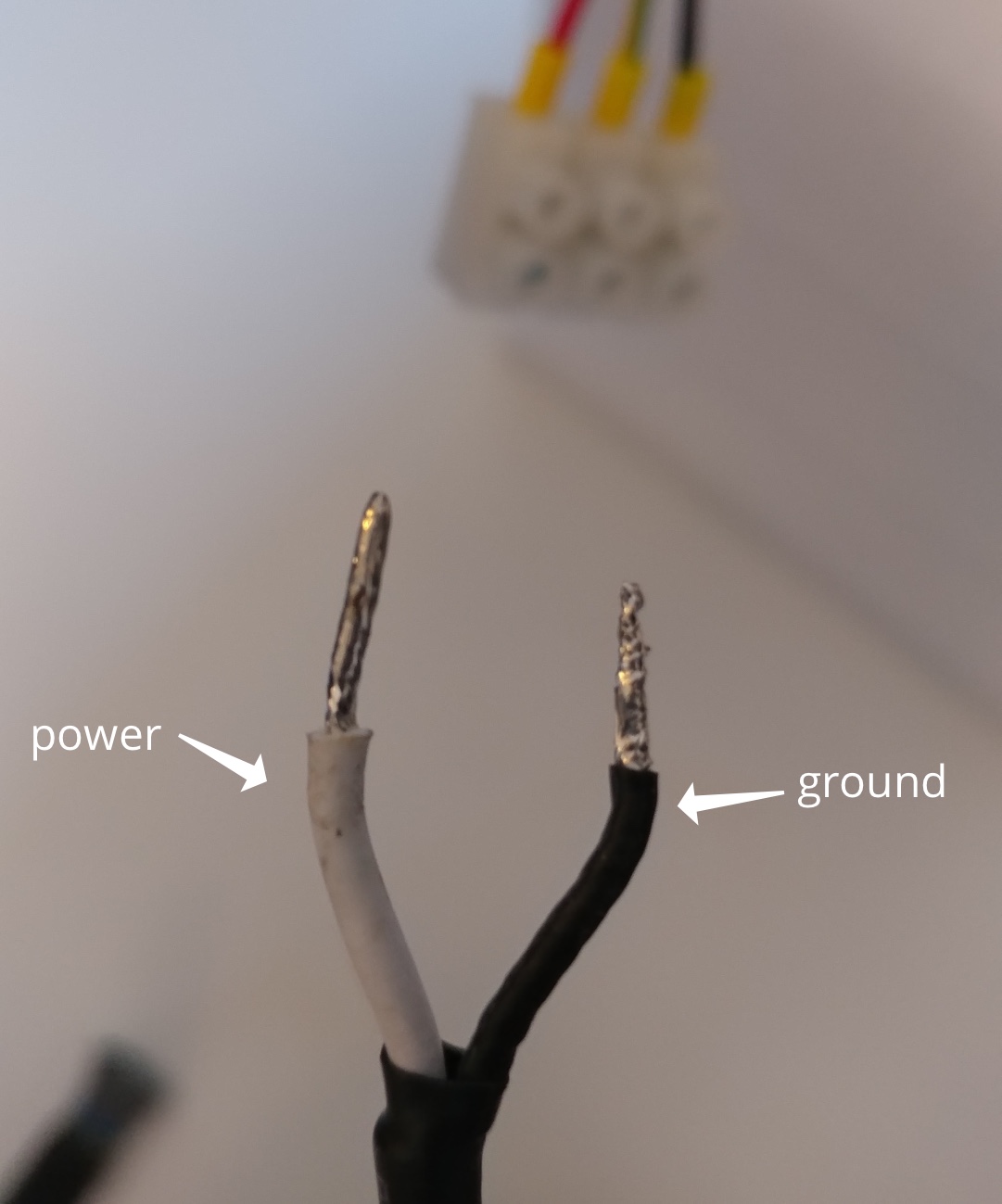 On the power supply, the white wire is power and the black wire is ground, as is standard with US regulations.
This guide is applicable for: Spotlight 2.0 - 26ZV-W.