Networking Guide For Our Security Camera Systems
---
This is a guide for our Admiral, Imperial, Vanguard, Executive, Networker, and Super camera lines. If you have an SCW Shield, there's no networking that you need to do at all.
Setting up your system:
Step 1: Plugging Everything in and Mounting the Cameras
Part A: Bench test all equipment - Before mounting and installing your cameras, you want to make sure all the cameras are working and that you are happy with your purchase.
To bench test grab a known working, pre-made cable, and plug it into your NVR (Or DVR & power if TVI). This will help narrow down any issues with cabling or cameras in the future.
Part B: Plug in your cameras and your recorder.
---
Need help with Installation?
Check out our Installation Portal for a full list of guides on mounting, drilling, cabling, and more.
---
Step 2, Option A: Opening Ports on your Router
Please Note: viewing your SCW systems remotely requires an addressable IP address, which means that you usually need a wired Cable or DSL connection. Satellite or Cellular data packages may not work because they often lack an addressable IP.
Next, you need to open up the ports on your router so that you can look at your footage over the internet.
Obviously, we didn't make or sell you your router (it usually comes from your Internet Service Provider), but if you need help with this step, make sure you are on location, with a computer, and give us a call. We're happy to help.
Step 2, Option B: Setting up a VPN
If you would rather not open ports, you can set up a VPN to remote in as well. SCW can help you tweak your settings to work with your VPN, but can't choose one for you.
If you can't open ports
If you can't open ports, you won't be able to tell the camera system to send you to live video, because that requires the camera system to receive an instruction sent by you. Your NVR will still be able to send alerts, however. You will still be able to use our Snapshot email feature, which sends out emails with thumbnails, and our Snapshot FTP feature, which uploads the video to an FTP server on analytics event or motion.
Default Login Credentials
Listed below are the default login credentials for all of our NVRs and IP cameras.
Username: admin Password: 12345scw
Admiral and Imperial lines should look like this: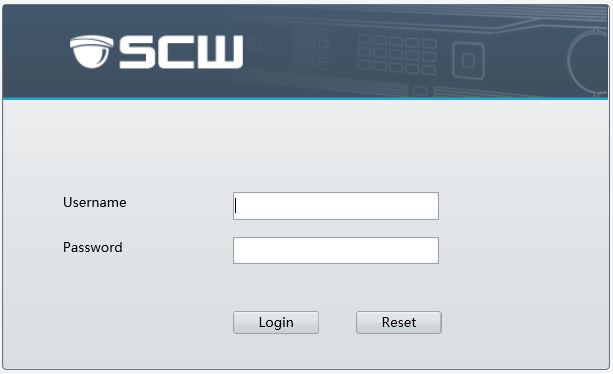 ---
Vanguard and Executive lines should look like this: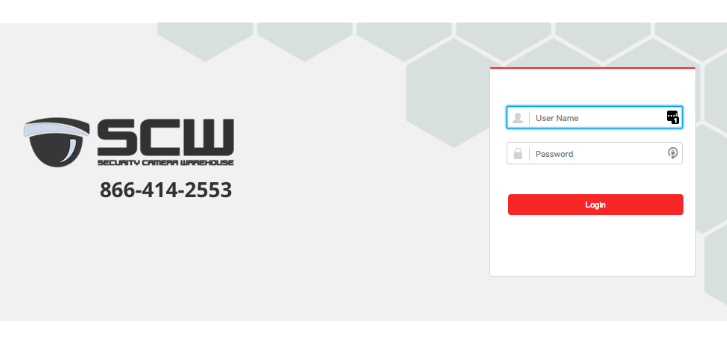 Please Note: we publish the default password on this website, and that means that anyone can try to log into your device with that password. Please change the password to your own password. We strongly recommend that you write down your new username and password and keep it in a safe place.
Default IP and Ports
Listed below are the default IPs and ports. This info will be necessary in order to access the DVR/NVR or IP camera for remote viewing.
Recorders & IP Cameras - 192.0.0.64
Ports: 80 (TCP), 8000 (UDP and TCP) and 554 (UDP and TCP)
Port Forwarding Guide for your Router
In order to view your video surveillance equipment remotely outside of the local network, you may have to forward your ports on your router. Linked below is our easy-to-use, step-by-step guide in determining how to forward the correct ports.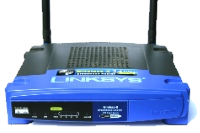 Remote Viewing Guide