Beyond Pan and Zoom: 6 Amazing Things You Can Do With SCW PTZ Cameras
Pan Tilt Zoom or PTZ are sophisticated, advanced security cameras. They give the user tons of flexibility in seeing large and far away areas by being able to zoom in, out, spin 360°, and tilt up and down. They're fun to use and they give you complete control over your surveillance area.
While PTZ cameras are usually associated with high end surveillance like banks, airports, and corporate headquarters, the cost of SCW's professional grade PTZs now make them affordable enough for small businesses and homeowners to add to their surveillance systems.
PTZs are ideal if you have:
- a large business location or parcel of property that you want fully protected
- the need to view activity at very long distances (300 feet to 1 mile)
- long driveways that have coverage gaps with your current fixed camera
- potential suspicious activity at adjacent locations you want to keep an eye on
That is just the beginning of what an SCW PTZ camera can do.
Check out below 6 things that we think set the SCW PTZ apart from other cameras:
Power over Ethernet
Our two most popular PTZs, the [Lookout] and [Laser] come with a 60W High PoE injector included to power the PTZs through PoE - so no additional power cords are required. This cuts your installation time in half and makes having to pay an electrician to run power cables to the PTZ completely unnecessary.
Note: Our [Spotlight] model, due to its dual purpose as a spotlight and ptz camera does require a standard 24VAC power cord.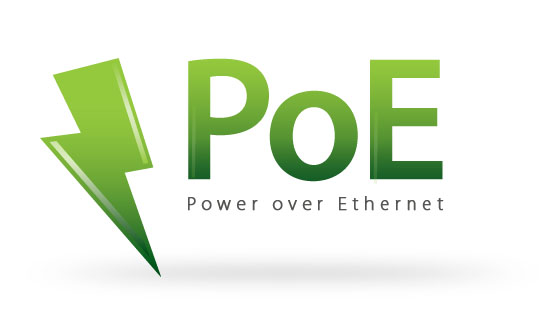 Control from Anywhere
SCW PTZs don't require any additional equipment or hardware. You can control our PTZ cameras directly from your NVR, your PC or Mac computer, or even your iPhone or Android phones and tablets with our SCW Go app.
Program Your Custom Presets
Presets are set and saved positions on your SCW PTZ camera. Think about the bookmarks on your internet browser for your favorite websites. Well, with an SCW PTZ instead of your favorite site, it's a speedy shortcut to a particular view. You can use it to see your parking lot entrance, your front door, or whatever else you want it to be.
Have a lot of locations on your property that need multiple views? Perfect! SCW PTZs allow over 200 different presets.
Let Your PTZ Camera Do the Walking
A great feature of the SCW PTZ camera is the Patrols function. Patrols allow you to program the PTZ to move and zoom on certain custom paths. Patrols can be used as a way to cover a lot of distance or overall ground. They allow you to tell the PTZ to go from preset #1 to preset #2 and you can choose whether it slowly or rapidly pans.
Important Note: PTZs that are set for constant patrols are best used in conjunction with fixed cameras covering the entire scene, so that when a PTZ moves from one preset to another, you are still capturing the scene with a fixed camera or two.
Get Smart with VCA Preset Calls
Using a second, fixed camera, you can command a PTZ camera to jump to a preset using the Smart Video Content Analysis (or VCA) functions. VCA functions include line crossing, face detection, intrusion detection, and more.
In the video example, we've set a line cross detection so when a person or car passes a line we've created, the PTZ snaps to that preset area.
Automate Your Security with SCW Autoguard
Autoguard allows your PTZ to either snap to a preset view or even start a patrol after a user is no longer controlling the PTZ., essentially creating a "resting" position or mode.
This means that users don't have to worry about moving the PTZ back to the location every time someone controls it. Instead, your SCW PTZ "knows" exactly what to do -- even if you're not controlling it.
The High Performance Powerhouse
Adding an SCW PTZ camera to your current surveillance system gives you complete control over your location. With its dynamic Video Content Analysis, custom presets, patrols function and many additional features, it is easy to see why high end surveillance locations like banks, corporate headquarters and airports won't configure a system without them. Get your own SCW PTZ camera today.