We're excited to announce that SCW is now offering access control!
Not everyone knows how access control works, so we decided to interview our Senior Technical Solutions Consultant, James Campbell, to understand how access control resolves common and complex security threats.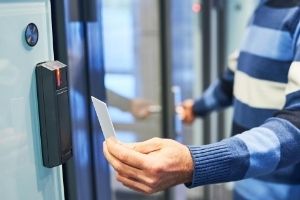 Can you start by explaining access control systems?
"Access control prevents access to a location, part of a location, or specific doors. But, it could technically be as simple as a key. In general, access control now refers to credential-based systems where users are issued badges, fobs, or possibly use their phone to access a facility. Credential based access control systems are significantly more secure than simple key systems. A key gives you 24/7 access to a facility, but a key can be lost, copied, stolen, and there's no way you can tell who is using that key. Access control systems allow you to limit who can access what doors and when they can access them (days of the week, times of the day, etc.), and see when people tried to access."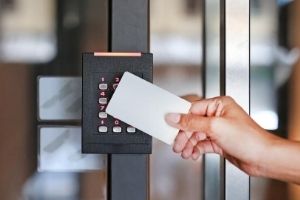 How do access control systems work?
"Access control has a reader near the door and some form of an electric lock that connects to a controller. This reader can be a key card/fob reader, PIN pad, or a lot of modern readers even use your smartphone as a secure credential. Additionally, there's software to manage users and employees, and when those users and employees can enter the building.

For example, if your sales guy Jon is only allowed to enter the office between 8a m-6 pm and the cleaning crew is only allowed Saturdays at 9-5 pm, you need a better system to make sure users and employees are following the rules."
What types of security challenges would access control help with?
"Access Control helps with a range of security challenges, but these are the most common:

Key theft and loss
Employee shrinkage
Safety and liability"

Losing a key means anyone could have access to your facility at any time, including people stealing keys, ex-employees who refused to return a key or just people who left them at the bar. Often businesses will have to decide to call a locksmith to change the lock and issue brand new keys to their entire staff. Doing this is an expensive hassle that proper access control would prevent.

Access control allows businesses to add or remove credentials as needed. If someone's key fob, card, or mobile credentials gets stolen, it's merely a few clicks to remove the credential, and it no longer will open the doors.

Access control is a critical tool for safety and liability; whether you're an average office or a large manufacturing plant with dangerous machinery, it's important to consider who should be able to access your business and when they should be able to access it. An office without access control might allow someone to go in, steal equipment, and potentially even look at your company's sensitive information.

Access control prevents people from forgetting to lock the door during the day, night, or whenever it's required. For manufacturing and warehousing, the benefits are numerous. Expensive stock rooms stay locked, only available for upper-level management. Additionally, you can keep dangerous or sensitive machinery locked away in safe areas, so only fully trained personnel can access it.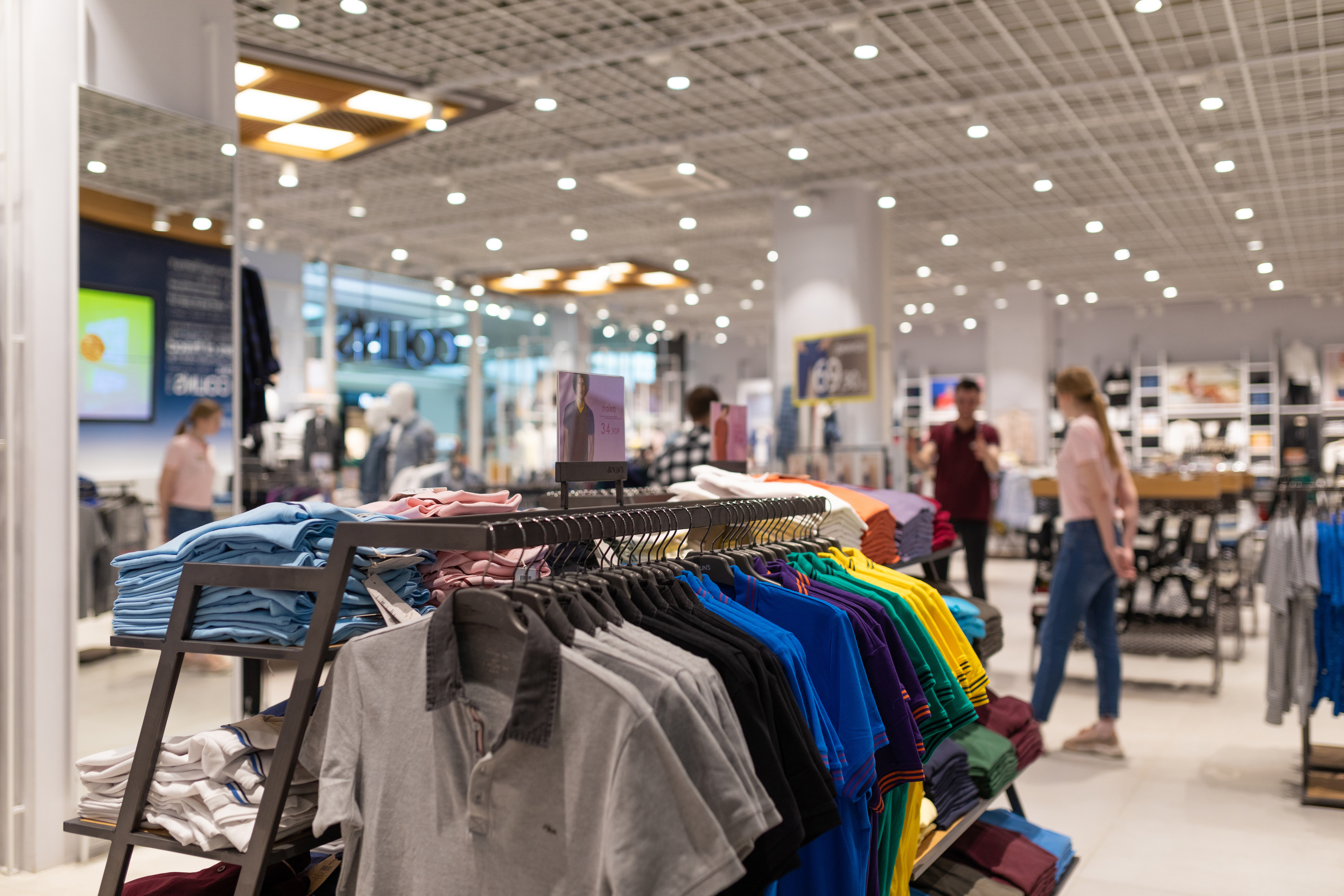 What types of businesses would benefit from access control?
"Any business that wants to manage who and when a person has access to the building would benefit from access control, but here are a few great examples: "

A small retail store may have a stockroom where you keep merchandise that general staff shouldn't be able to access. Or maybe your store has a high turnover rate, and keeping track of keys is too tricky and time-consuming. In this case, access control would be the perfect solution for your store. With an access control system, you can allow only managers to access certain rooms and restrict other individuals from getting in after hours.

Another example is companies in large buildings or office complexes. With access control, you can easily add employees during onboarding and remove employees when they're no longer with your company, and grant access to only specific parts of the facility.

If you're wondering how access control would work inside a business, let's use an Asheville industry as an example! In a brewery setting, you may only allow brewmasters to enter the hops room. In this situation, you'd use access control to limit general staff from getting into the hops room at your facility. More extensive facilities may have cleaners or maintenance teams who are not employees and need to be restricted to when they should be able to access the facility. Giving these people a key grants them full-time access, creating liability, and unnecessary worry. "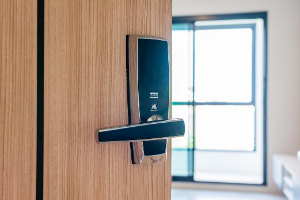 Can I DIY?
"Almost all access control products are dealer only items that require professional installation. Doors and entries also have strict safety regulations and laws, leaving it best in the hands of professional access control integrators. SCW may be able to install in your business - give us a call!"