Warranty Policy
Industry Leading Warranties
We stand behind our products 100%.
All SCW branded NVRs, TVI DVRs, IP cameras, POE switches, and TVI cameras are warrantied for 3 years. Our Admiral Line come standard with 3 year warranty with the option of a 2 year extension (to 5 years total).
Eufycam branded equipment is warrantied for 1 year.
All other accessories are warrantied for 1 year.
What Do I Do if Something is Broken?
If you have received a defective item, please give us a call or shoot us an email so that we can troubleshoot the item. If we can't get the item working over the phone, we will send you a RMA # and a return label so you can send it back to us for a replacement unit.
Support: 828-352-2242
About The Warranty Process
To begin the warranty process, please call our support team and they will troubleshoot the item. If they determine it is defective, they will issue you a RMA, and if you are in the lower 48 states, we will send you a prepaid shipping label.

You may also be covered by the manufacturer warranty, for example, our hard drives have additional warranties by Seagate or Western Digital (or another provider, should we change).
SCW is not responsible for any lost time, equipment rentals, or installation costs associated with replacement of equipment.
Trusted By: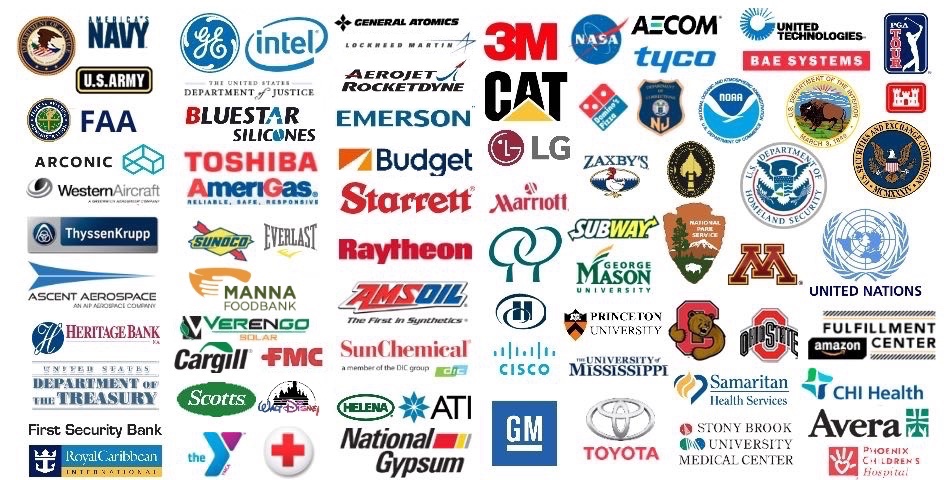 About Warranty Replacements
Normally, warranty replacements are a one-to-one replacement of the exact model that you purchased and in a similar condition as to what we received.
Sometimes, camera or NVR components are discontinued and it is no longer possible to replace the equipment with the exact same model. If that should happen, SCW will replace cameras of a similar or greater level of zoom, resolution, and framerate. Likewise, NVR models, that have been discontinued, will get a warranty replacement of a similar or greater level of channels, recording resolution, and framerate capacity.
Software is constantly changing, so we cannot guarantee that the UI, firmware, or features will be identical if we replace a discontinued item with a newer one.
How To Void Your Warranty
---

The following situations void the product warranty: Opening the housing of any camera with a fixed lens. Painting or significantly writing on the camera, or otherwise permanently modifying the case of the camera. Cutting the connectors off any equipment. Writing on or placing shipping postage on the product's packaging or user materials. Adding 3rd party software to a DVR/NVR without prior approval from our technical support department. Damage caused by the fault of the installer or customer with or without their knowledge (for example dropping or breaking the product, improper voltage, or improper installation). Lightning strikes or power surges. Any physical damage due to dropping or improperly mounting the devices is not covered. Operation outside of listed specs or environments and any unconventional or unauthorized use of the product is not covered. We, obviously, cannot warranty any used cable.
RMA Details
---

RMA : All returns and warranty services require a valid Returned Merchandise Authorization Number (RMA#) issued by us. An RMA number is valid for 30 days (returned products must be received within 30 days from issuance of the RMA number).