Just got a SCW camera system? Here's where to start
Thank you from SCW
On behalf of the entire SCW team, we sincerely thank you for your purchase! If you have any questions or need some assistance please don't hesitate to contact us.
Contact Info
Toll Free: 866-414-2553
Email: support@getscw.com
Essential Info
Default Recorder Password: 12345scw or 12345
Default Camera Password: 12345 or the password of the NVR it was plugged into
Before installing your new security camera system, you'll want to do a basic test of all the equipment.
Step 1 - Bench Testing
Bench testing allows you to test the equipment prior to installation. This can save both time and headache down the road, as you can ensure cameras work prior to being mounted.
Bench testing may also be used to troubleshoot cameras that experienced connectivity issues or go down in order to isolate the issue.
Bench Testing Procedures
In order to bench test you'll want to have the recorder plugged and powered on, a monitor with HDMI or VGA connected to view video, and a short pre-made ethernet cable. This guide is specific to IP cameras but the same logic applies to coax cameras.
Step 1: Grab a short, pre-made, known working, ethernet cable.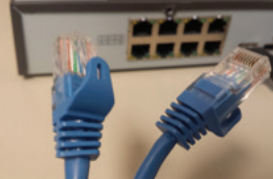 Step 2: Plug the pre-made ethernet cable into the recorder and then into the camera.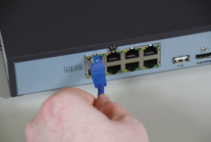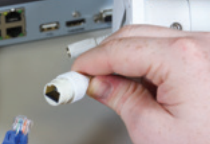 Step 3: If your IP camera is equipped with infrared you may notice a faint red glow when connected, this means the unit is receiving power. It may help to cup your hands around the camera to see the IR. Some cameras also have LED lights on the internal circuit board that display activity.
Step 4: An IP camera generally takes about 1 to 2 minutes to fully boot. A TVI camera may take a few moments. Ensure you are looking at the full grid of the display by right clicking and going to multi screen and clicking the largest option.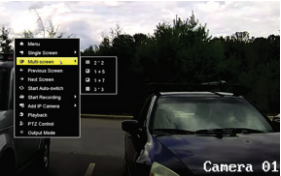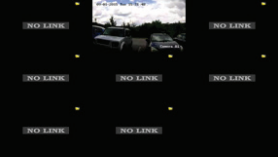 Step 5: The IP camera should appear on the grid of the corresponding port. For example, the 1st grid spot will correspond with port 1 on the NVR.
Step 6: If the IP camera appears on the NVR monitor, you know the camera is working correctly and is ready to be installed.
Step 7: Move onto the next camera - this time try port 2 of the recorder. This will also test the ports of the recorder as well.
Step 8: If you have more NVR ports than you do cameras - test with another camera to ensure all the ports are working correctly as well.
Once these steps are completed you know you have a fully functioning system. This will help isolate issues during installation and prevent having to mount and take down camera.
By bench testing the equipment, you'll know it's almost certainly the cable run if you have an issue after installation.
Step 2 - Installation
SCW Systems are designed to be easy to install.
Installation is typically 60% of a surveillance system's cost, so you can save a lot by running the cable yourself.
View the entire DIY Installation Portal by clicking the link below or jump to the topic you are currently on via the links to the right.

Our products are really safe, but if you are going to drill into a wall - for any purpose - you need to stay away from your electrical lines and turn your power off, among other things.

Learn what bits your need for Brick, Stucco, Vinyl Siding, Sheetrock, Wood, etc.

Learn how to run cable better than the pros. From Raceways to Conduit to Terminating RJ45 to Extending Cable Distance.

How to mount different camera body styles to different structures. When to use mounting accessories.

How to know when your job or location is highly regulated or just too difficult for the average lay person.
SCW technical support is 100% free and never expires.
We're extremely happy to help you set up your system and troubleshoot any issues. Our support hours are from 9AM-7PM Monday - Friday (EST) and we are available via chat, email, phones, and remote PC screen-sharing.
You can reach us at 866-414-2553.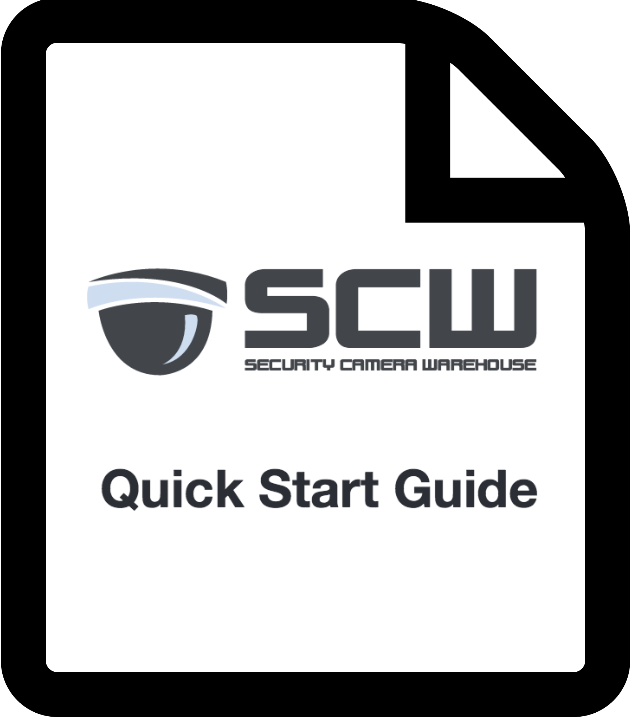 Just received you SCW system? There should be a Quick Start Guide in your shipment, but here's a digital PDF for searching.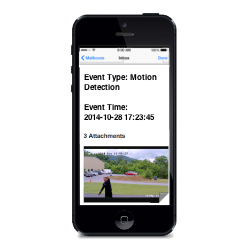 Setting up your router so that you can do remote viewing.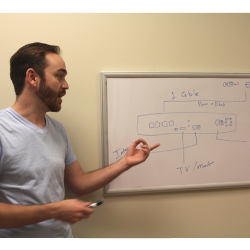 Might as well learn how to use these things.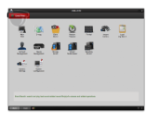 Downloads all the things!

Manuals and other documentation.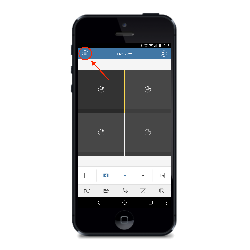 iPhone, iPad, and Android app setup instructions.