Survail Edge ICVR
VSAAS Intelligent Cloud Video Recorder (ICVR) SAI4000532
This product has been discontinued and is out of stock permanently.
Survail Edge ICVR - SAI4000532 is an Intelligence Cloud Video Recorder for connecting cameras to the Survail VSAAS Cloud VMS Platform.

Need Installation?
No Problem
Whether you plan to DIY install or want us to do it for you, we're as flexible as you need.
Get a Custom Quote for Equipment or Installation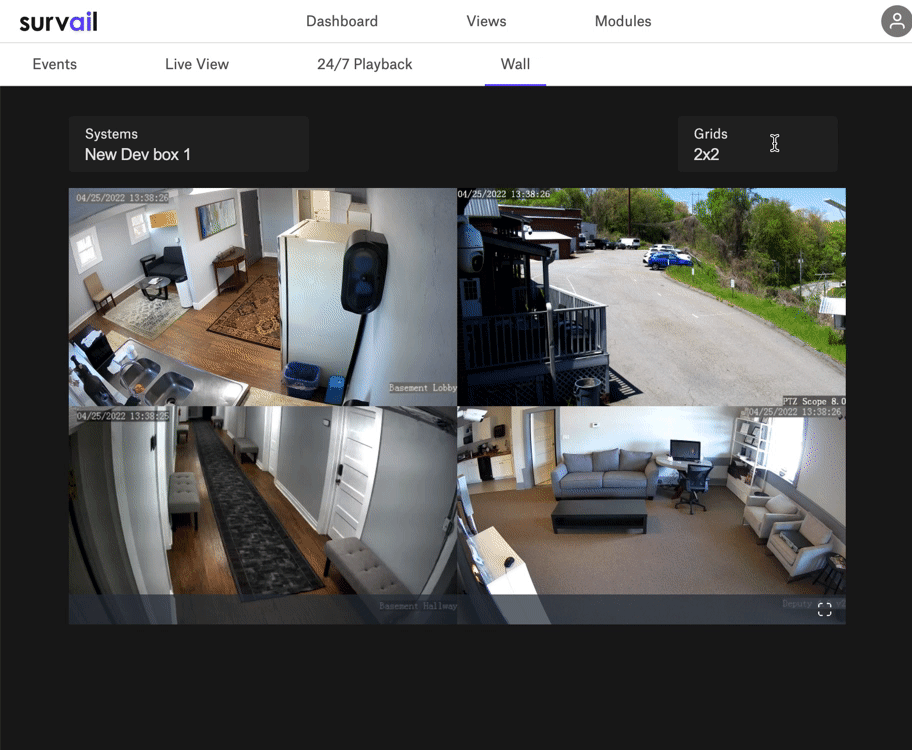 Camera Agnostic: Unify your Surveillance Hardware Brands
Survail Edge ICVRs works with any brand camera, NVR, DVR or encoder hardware, so you can bring all your cameras into this one application. Stop worrying about the capital ramifications of replacing all your cameras to unify features and access. Survail can unifying your many surveillance systems into one user interface.
Survail integrates via RTSP feed(s), which nearly every camera (except those with "lock ins") has on the market. No more dealing with complicated APIs, different firmware versions, or hoping that ONVIF will work.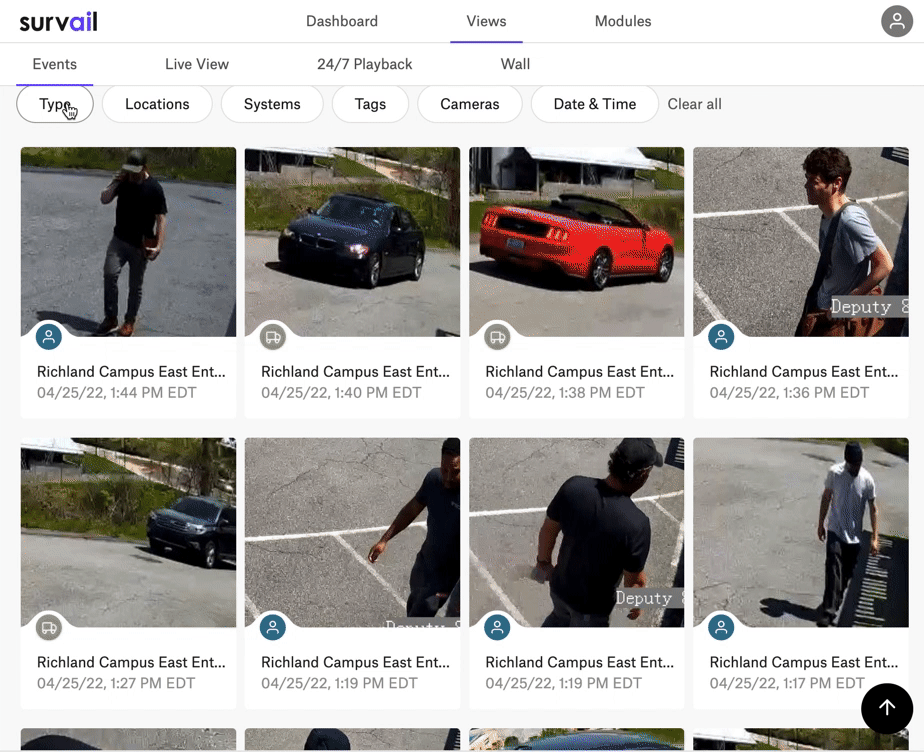 Find and share important events in seconds
A Survail Edge ICVR gives old cameras new new brains by using computer vision to perform locate, flag and catalog video clips by what is in them. Then it lets you search and get alerts based on what is in the video.
More info about Computer Vision Features and our Full List of Computer Vision Models.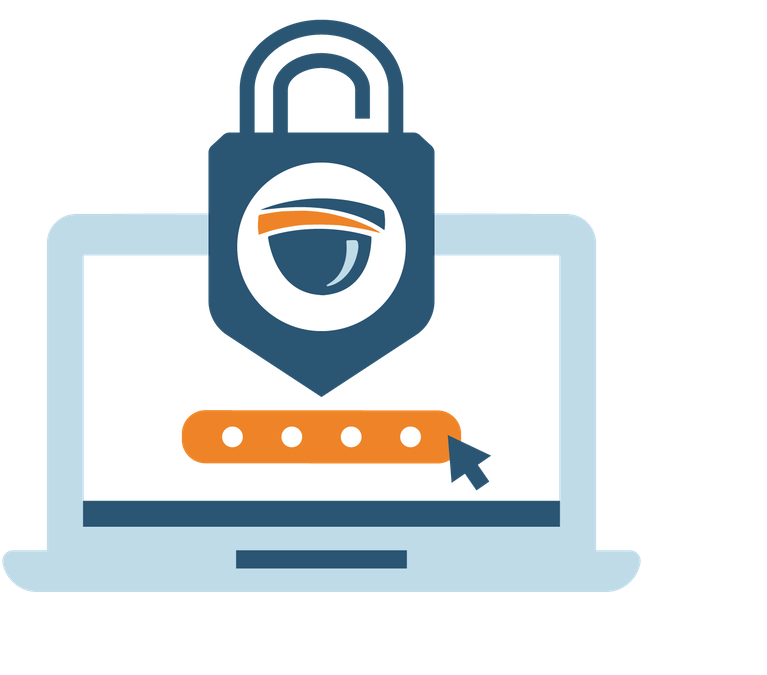 Integrated Cyber Security Best Practices
You can't talk about Physical Security without talking about Cyber Security. The threats have evolved and so your camera system must evolve, too. Survail protects your network by eliminating many risks inherent in past DVR and NVR systems.
Survail encrypts your video feeds, at rest, in transit, when stored, and when viewed.
Survail only accepts connections to our cloud. (You don't plug a monitor or log into survail hardware at all.)
Survail has an integrated VPN (virtual private network).
Survail does not require open ports or use third-party services to connect.
Survail can make your camera network non-addressable, both remotely and from your main computer network.
Survail (both the Survail Edge ICVR hardware and the cloud VMS) is designed, developed and assembled in the United States, which means that it is NDAA, TAA, and Made-In-America compliant.
Never worry about firmware, again. Survail Edge ICVR hardware uses 100% seamless, automatic over-the-air cloud firmware updates.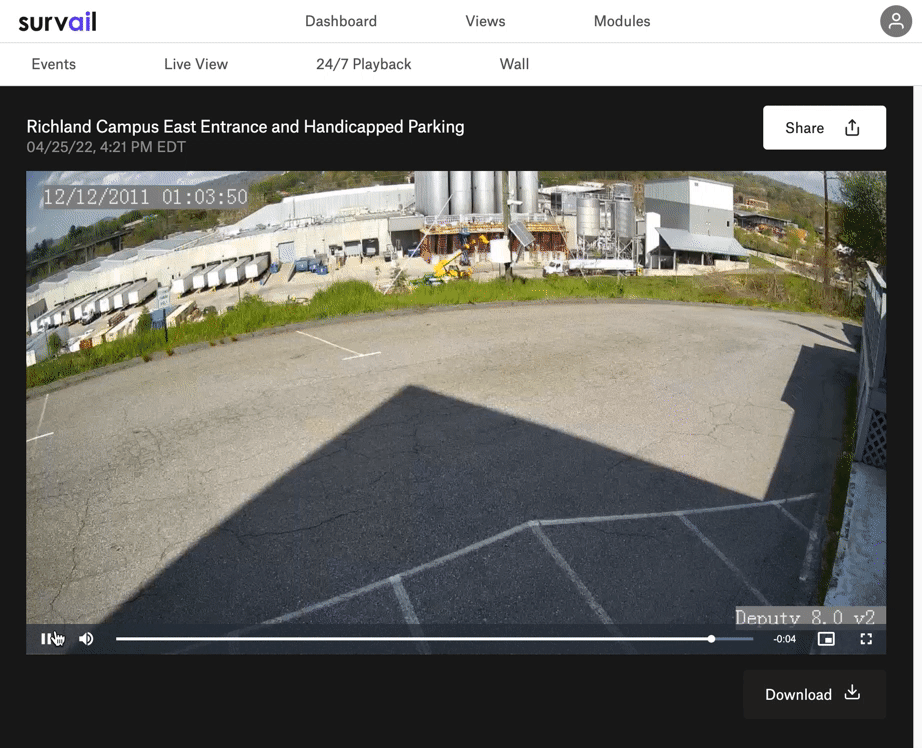 Hybrid: Local and Cloud Storage
This Survail ICVR requires a surveillance grade hard drive. This is the primary storage method for survail VSAAS VMS, however survail also has cloud storage, if you want to utilize it.
Survail has multiple alert types including email, text, and "share-ready" alerts that automatically backup the video to the cloud. Additionally, if you use our share function to distribute a video, this will also automatically back it up into the cloud.
24/7 Footage (including AI event based footage and non-event footage) is always stored on the hard drives inside the Survail Edge ICVRs. A hard drive in the ICVR is required for Survail to function.
More info about Cloud Storage.
/ images