Vanguard, Executive, Networker line
Vanguard line equipment uses Guarding Vision
Step 1: After downloading and installing Guarding Vision you will be presented to create a username and password. This password is specifically for Guarding Vision and not linked to the NVR's password. You can check the enable auto login button so that the software does not ask for a password when launched.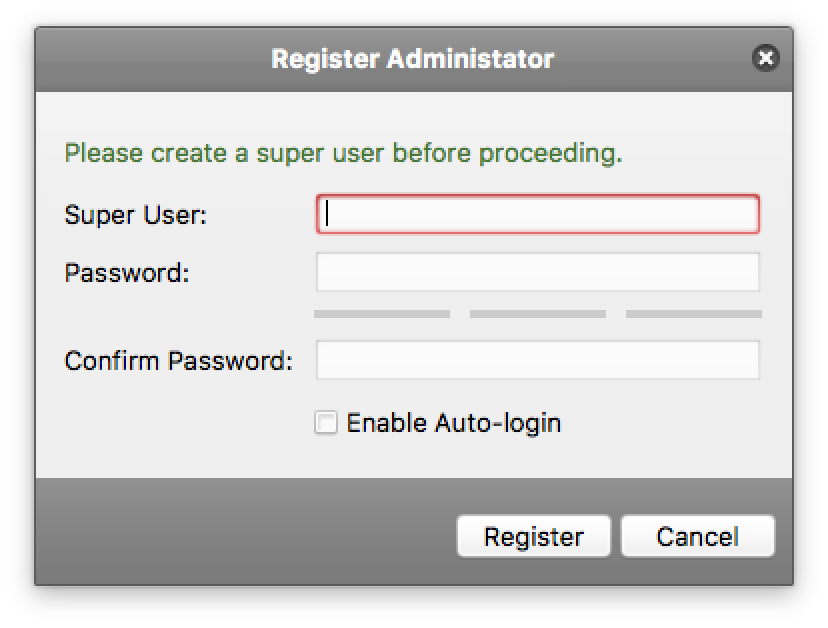 Step 2:Once you are logged in you will be sent to the control panel. Click the "Device Management" button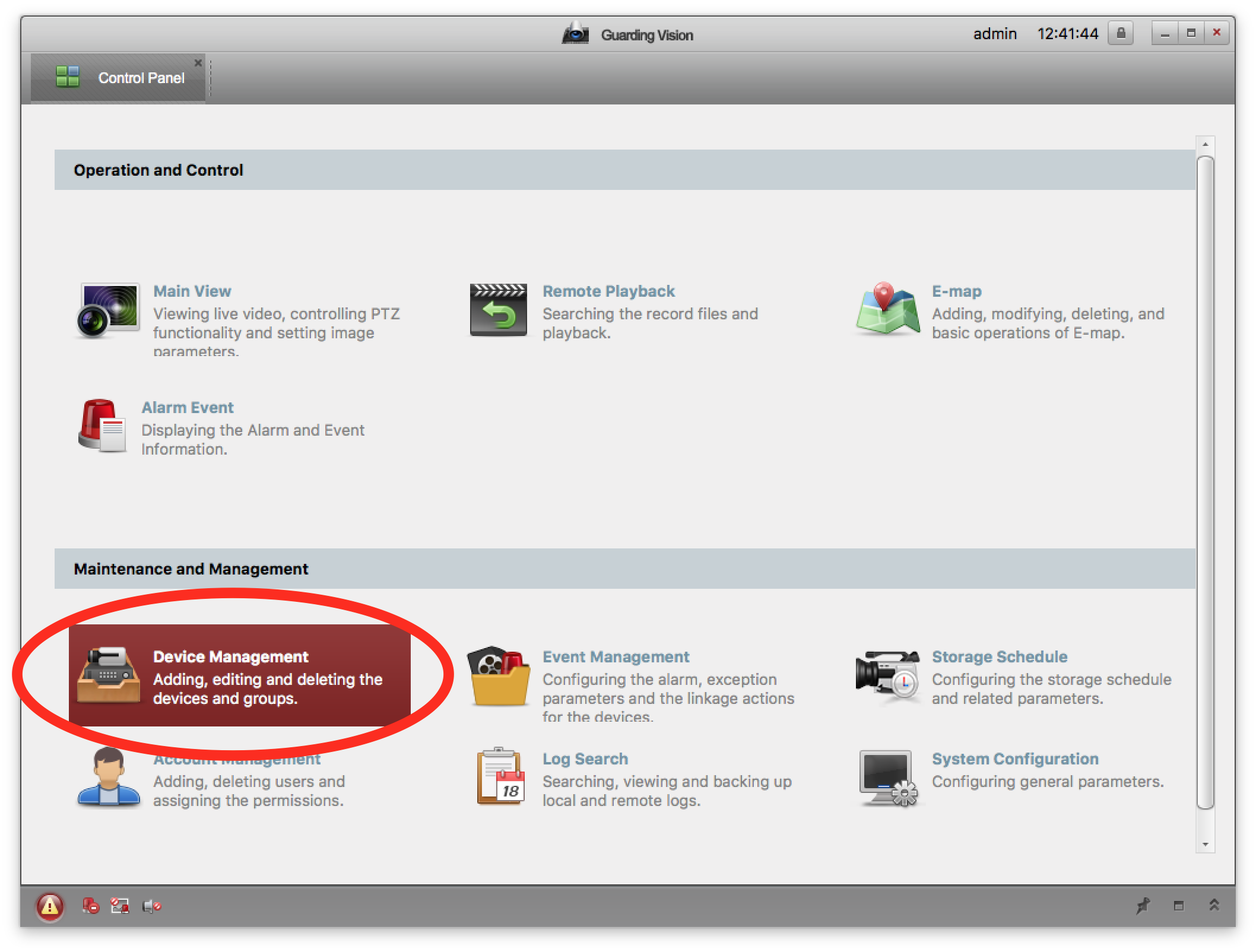 Step 3: On the control panel click "Device Management"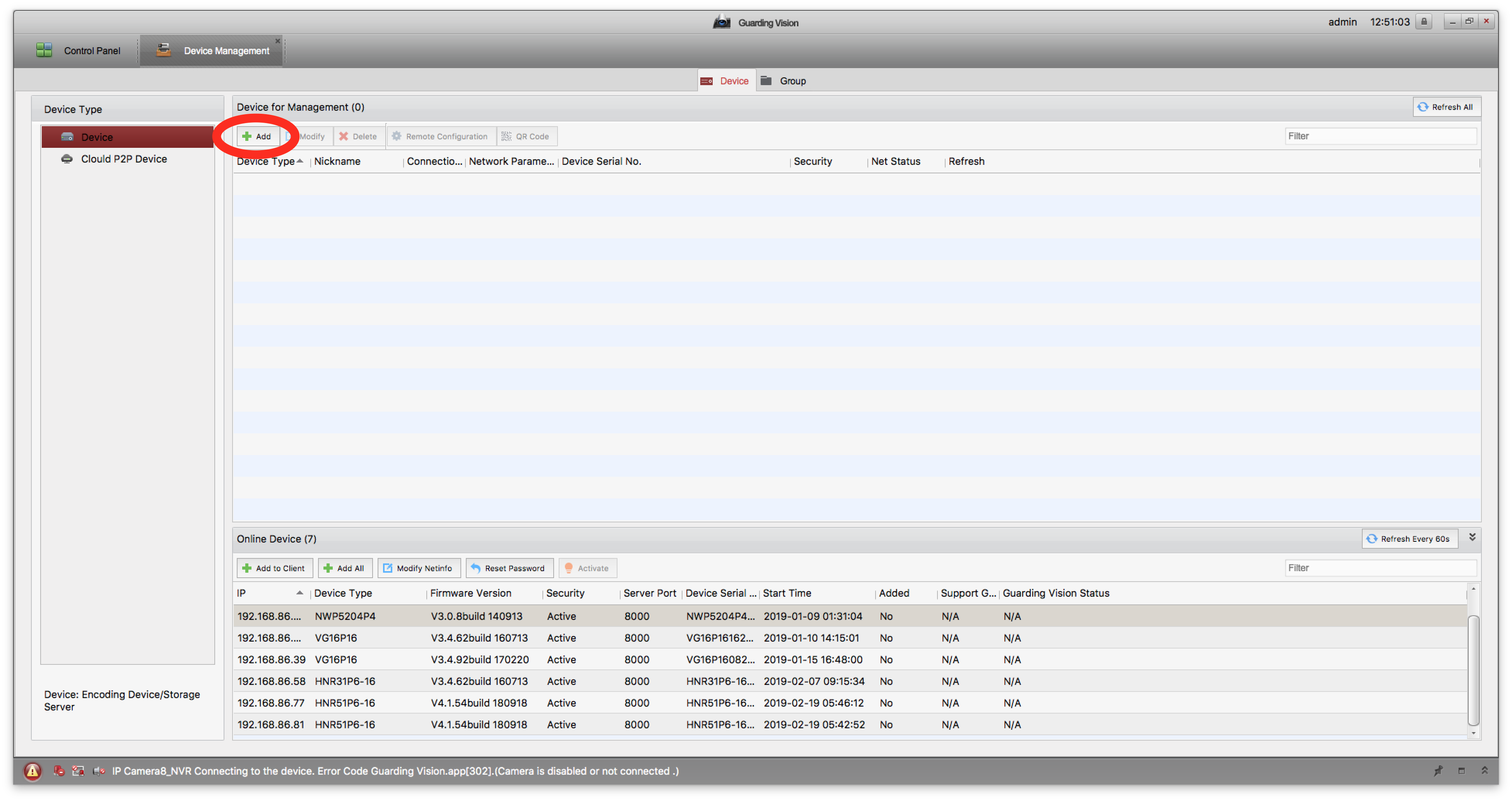 Step 4:Click the add button in Device Management. Note: If you are on the local network you can also click the NVR under online devices, click "add to client" and fill in the nickname, username, and password for the device.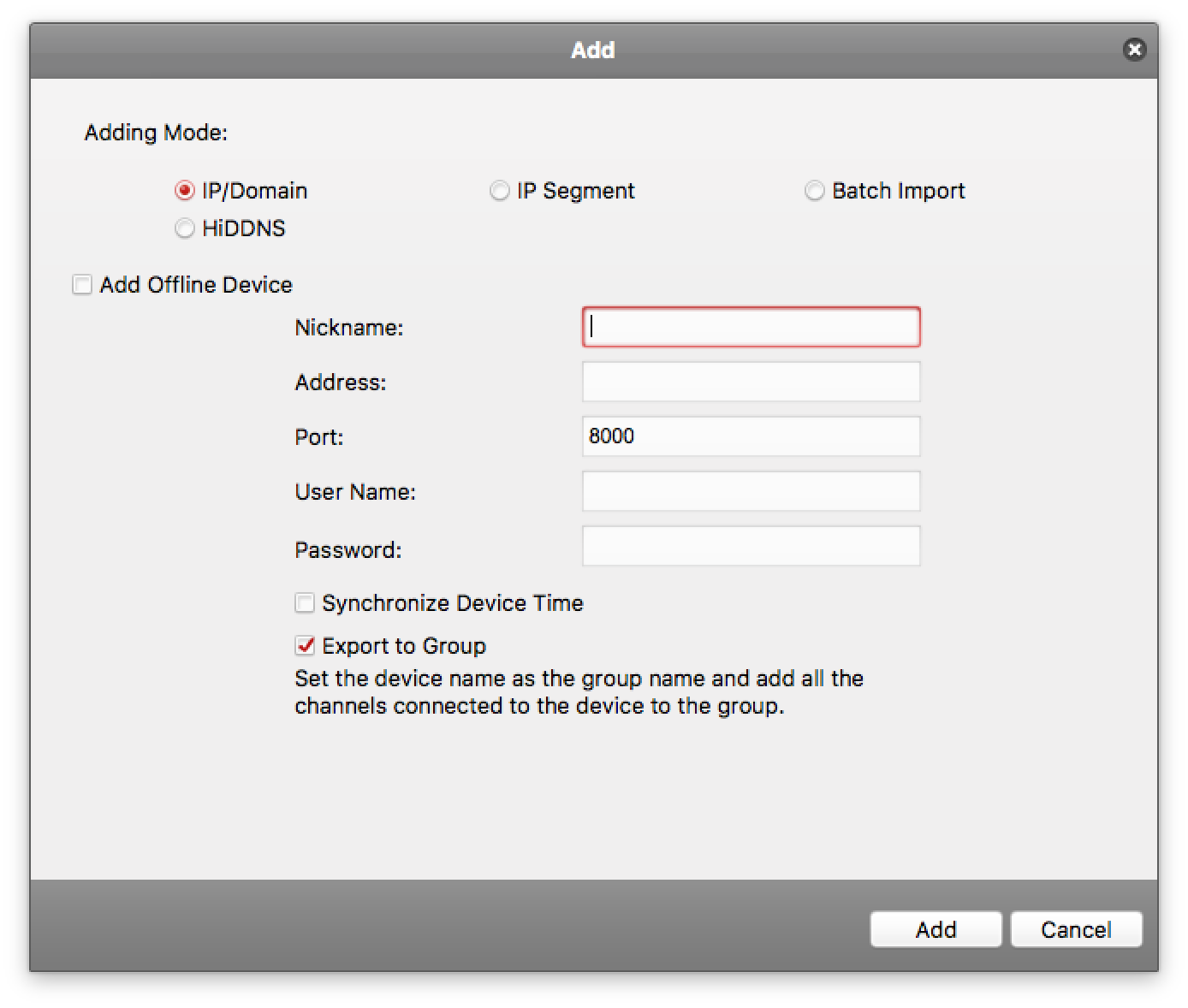 Step 5: Fill in your NVR's IP or DDNS, the port (8000 default), and username and password.

Step 6:Your NVR should show "Online" under Status

Step 7:Click Control Panel and then "Main View".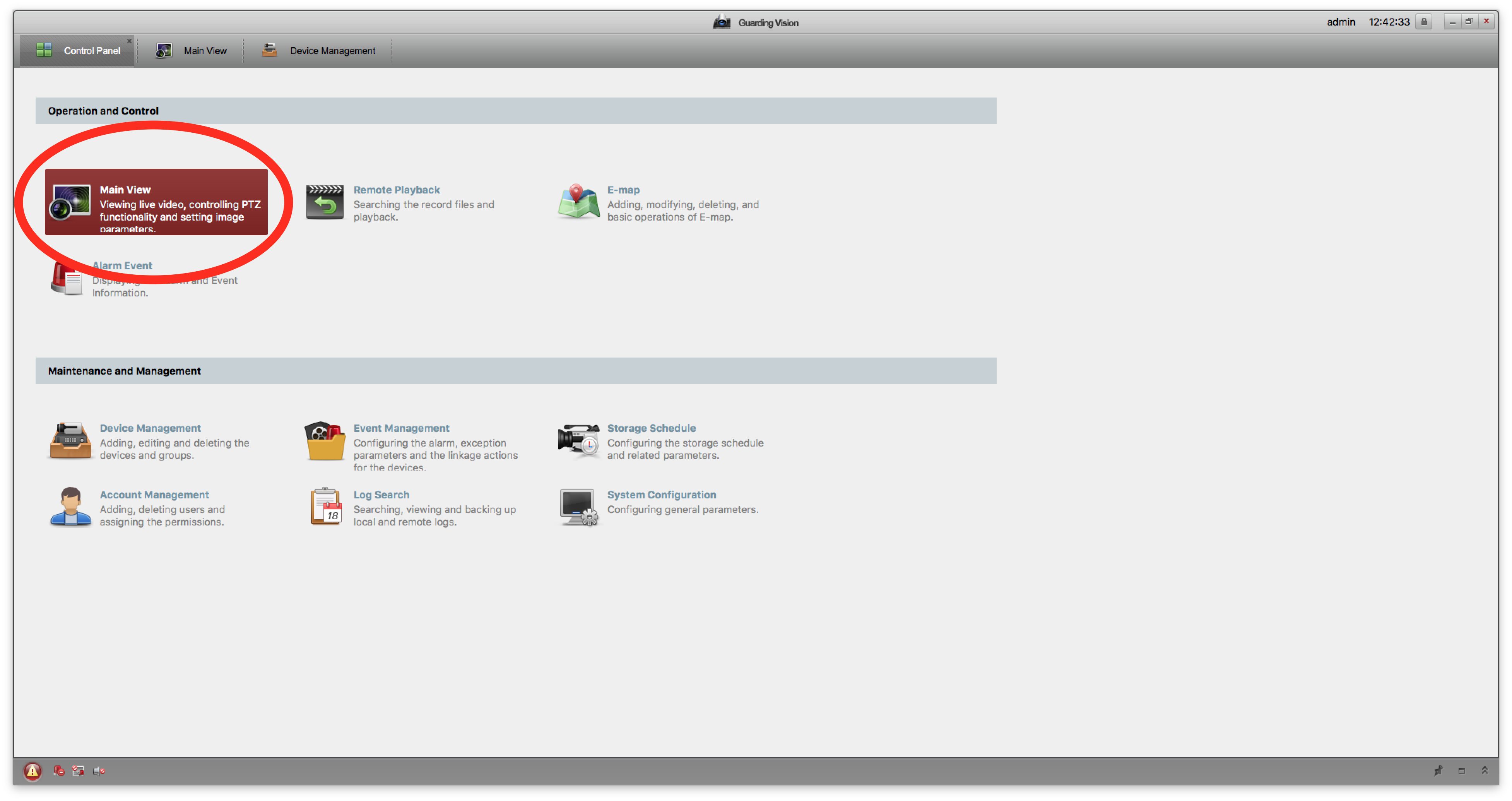 Step 8:Double click the folder to start Live View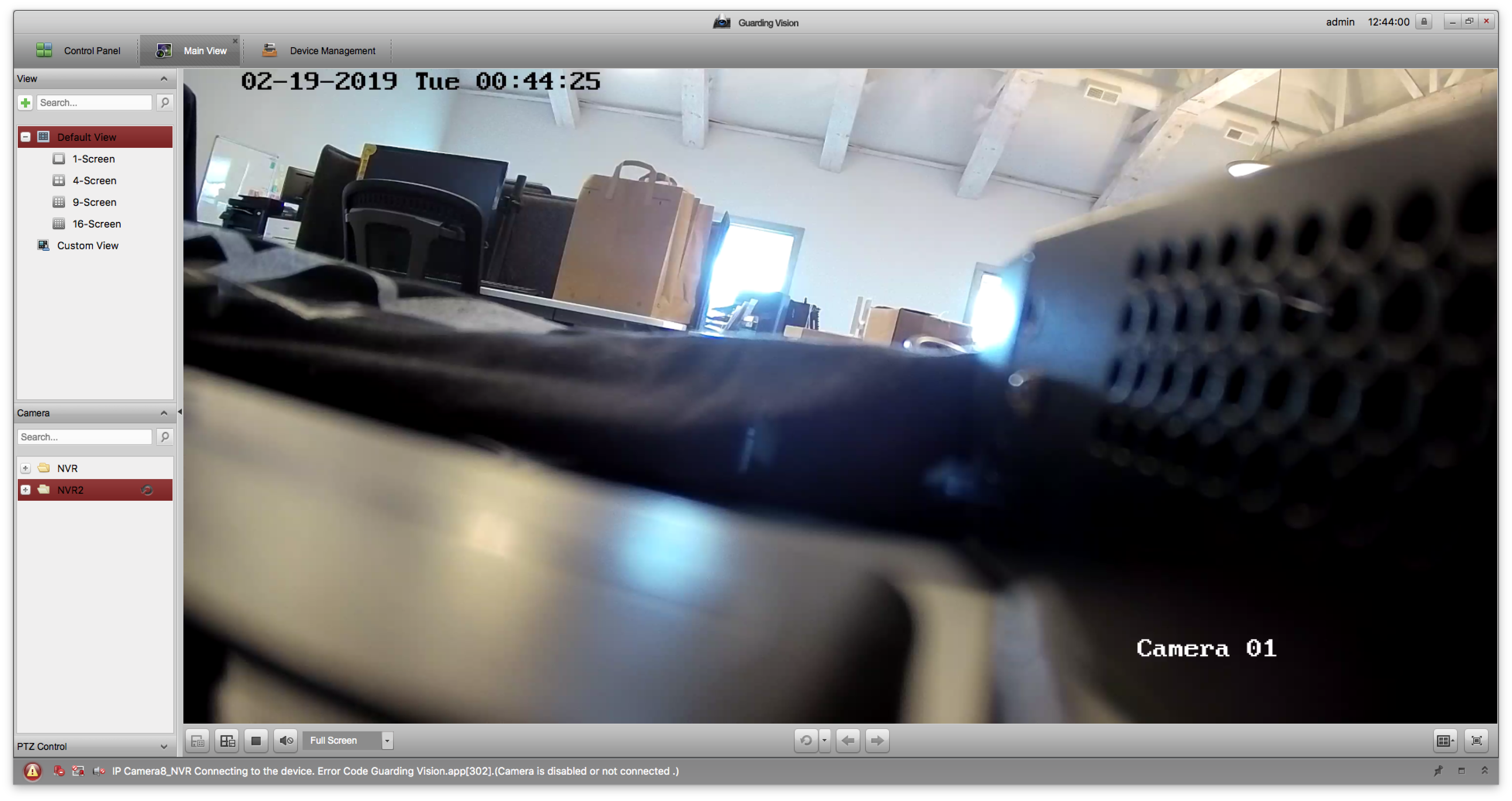 A full manual for Guarding Vision is available Here