Cloud-Based Video Surveillance
"Cloud-Based Video Surveillance" doesn't have a very steady definition and can mean three very different things.
So, lets get on the same page.
What "Cloud" means in most other industries is that the processing power and data storage are done by a group of servers on the internet, but since many surveillance camera companies use "Cloud" to mean a browser-based "web-view" that connects to your local recorder over the internet, there's the need to clarify.
Different Things that People can mean when they say "Cloud-Based" Surveillance: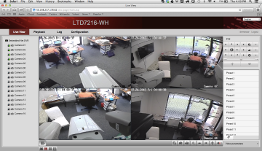 1. I want to monitor my cameras when I am away:
Yes, we offer remote video monitoring for any of our NVRs that you have connected to your internet.
Our browser-based video monitoring works in Internet Explorer. You can view both live and recorded footage.
This is not true "Cloud-based," however, a ton of people who say "cloud" often just mean "monitor on the internet," so we needed to clarify. In an effort to sell more systems, several companies started using "Cloud" branding to describe their internet-based webpage-login. For example FLIR's "FLIR Cloud" or Lorex's "StratusCloud."
2. I don't want a recorder at all locally. I want to record to a server on the internet.
And, well, that's not even close to a good idea. Here's why:
A. It is insecure.
Typically these types of cameras connect via WiFi which can be easily blocked or have interference.
Because your internet is tied to your power, you won't have the ability to use a battery backup to keep your security surveillance system running if the power goes out.
If your internet service provider has a disruption of service or if your router starts misbehaving, you won't be recording. When a DVR or NVR has an issue it "self heals" by rebooting and clearing the issue. There's no option for that with cloud-based recording.
B. The resolution is low quality and variable.
Even with the fastest residential internet connection, you are going to get terrible results from cloud-based recording. Depending upon the speed of your internet for corporate internet connections like a T1 Line you might be able to record, but this varies according to how much you are using the internet, and how much other people in your geographic area are using it.
If you are looking to record video that can identify a criminal and have more than one camera, you will not be able to upload the data fast enough, so your camera will simply send lower quality video. Video streamed over the internet is lower quality than what you can record locally and can potentially get extremely low in quality.
Footage recorded Locally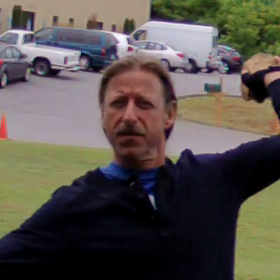 Range of Reduced Quality when Recorded Online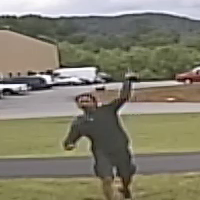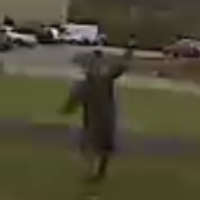 C. It probably can't be done for a system.
The average internet upload speed is 10 Megabytes per second (10Mbps). A single 1080P camera uses 5Mbps. Therefore, most people won't be able to upload quality footage for a single camera without severely reducing their internet browsing speed.
Cloud-based recording can be a wonderful solution if you have one or two cameras and where quality or reliability is not crucial, such as using one for a baby monitor, but it probably isn't possible for any additional IP cameras.
For internet speeds, there is an upload speed and a download speed. In the US, download speeds can be decent (although we lag behind much of the developed world in that, too), but upload speeds are pretty slow. You may not notice this because the majority of what you do on the internet is downloading, but your ISP (internet service provider) isn't usually providing great service for uploading data. So, this solution works in Japan (where they have fiber internet in most places) but won't work well in the US because our infrastructure is behind the technological curve.
Each camera takes a large amount of bandwidth, about 5MBps, so while this can be a great solution for one or two cameras, it can be rendered completely unusable for more than that. It's nice if you want to put a webcam up and watch the kids. It doesn't work for having 4 - 8 cameras guarding your house. For businesses that are recording up to sixty-four channels, this problem magnifies itself tenfold.
D. Obviously, Cloud-Based Recording is also going to slow down your internet.
And may render it impossible to surf the net.
Conclusion: Until Internet connection speeds in the USA increase to 5-50x what they are now, Cloud-based recording is impractical and impossible for larger systems. The technology is there in terms of the cameras, recorders, and software. The ability to transfer the amount of data necessary to have quality video is not.
3. I understand why recording to an online server is a bad idea, but I am concerned someone might break in and steal my recorder. Can I backup my video footage somehow?
Here are some great ways to preserve a copy of your footage, if your NVR/DVR is stolen, damaged, or compromised.
A. NAS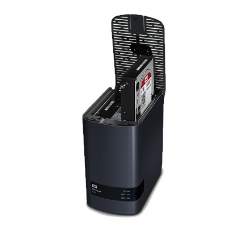 A NAS or Network Attached Storage is an easy way to either increase the storage space available to your recorder or have a redundant, off recorder storage device allowing you to have two copies of recorded footage.
You set both the internal and NAS hard drives into groups and assign the cameras to groups. This way you can set some cameras to record longer than others.
NAS backup is available on all our NVRs and Hybrids.
B. eSata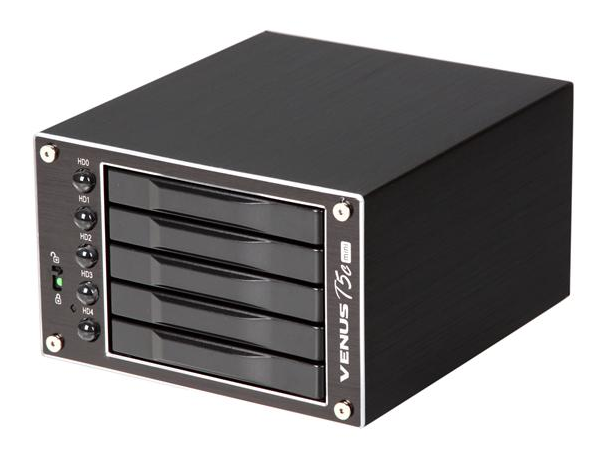 Our Imperial 32, 64, and 128 channel NVRs have an eSata connection on the back.
You set both the internal and eSata hard drives into groups and assign the cameras to groups. This way you can set some cameras to record longer than others.
C. RAID

RAID (redundant array of independent disks) allows NVRs to combine multiple, internal, disk drives into a singular unit for data redundancy or performance improvements.
In addition to NAS and eSata, our Imperial NVR series has internal RAID.
---
If You Liked this Guide on Cloud-Based Surveillance, Consider Shopping With Us.
/ images

Not sure what you need?
Lean on the experts
We'd be happy to work up a custom quote or take your floorplan and create a security coverage map.
Get a Custom Quote