Installing a Bullet Cameras on a Soffit - Installation Guide
For residential locations, a soffit is a very popular location to install surveillance cameras. In this guide, we will be installing a Bullet Camera on a soffit.

With the soffit removed, you usually can see into your attic space. In this instance, we discovered a wood board was there, so we had to drill a hole through it for the cable to pass through.
Attach the mounting box or camera to the soffit with toggle bolts. You may have to hold the anchors in place while tightening the bolts
Place the weatherproof connector on the cable before crimping and then crimp the cable. Tighten the weatherproof connector by screwing it together.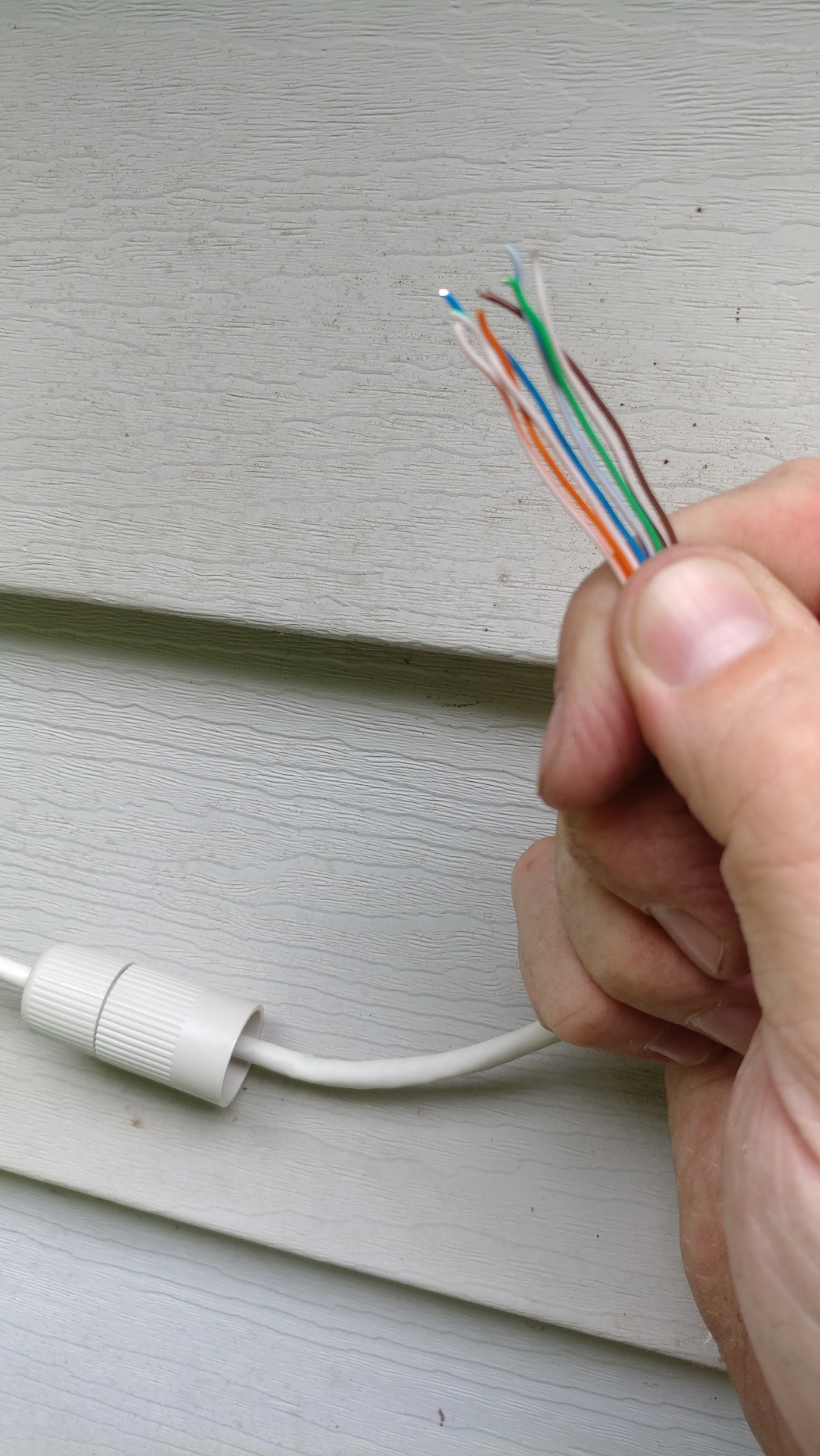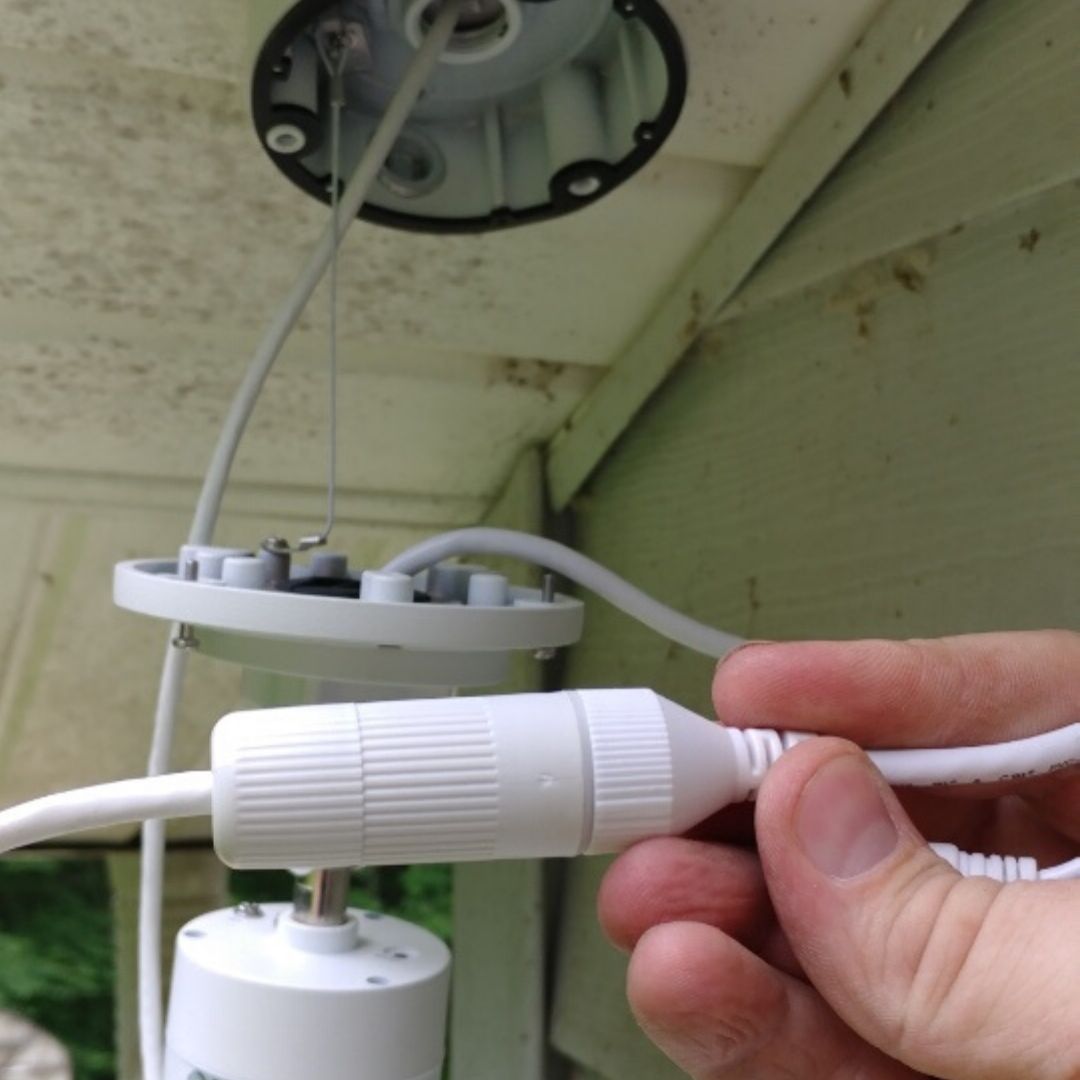 Connect the safety harness and screw together the weatherproof connector. Screw the camera to the mounting box.
This guide is applicable for these models: Warrior 2.0 - 26BF2, Warrior 4.0- 26BF4, Warrior 8.0 - 26BF8, Viking 4.0 - 26BV4, Knight 2.0 - 26BV2-W, Gladiator 8.0 - 26BV8, Archer 2.0 - 26BV2-L, Sharpshooter 2.0 - 26BV2-XL, Wasp Pro 2.0 - 43220, Wasp Pro 3.0 - 43230, Wasp Pro 4.0 - 43240, Hornet Pro 3.0 - 44230, Hornet Pro 4.0 - 44240, Ranger IntelliPro Camera 3.0 - 44430, Spotter IntelliPro Camera 3.0 - 44330, Sabre 4K IntelliPro - IB08V2812MI, Tomcat 12MP IntelliPro - IB12V2812MI, Hawk 532, Eagle 541 and Sparrow 531. .