Ask Yourself These 3 Simple Things:
1. What are the most important areas I would like to cover?
---
Important areas can be defined as where you keep anything that is of value to you. If an item were to be taken, you would want this capture in footage.
As a home owner your stuff is important, but the highest value item in your home is your family.
The main purpose of a surveillance system, for a home, is to push your security perimeter outside the home. You want to be alerted to the presence of a dangerous or unwelcome individual, far before they enter your family's living space.
So, you really want to make sure that you cover all:
Doors (including front, back, and side entrances)
Windows that can be broken into (windows that are small enough not to fit a person or which have bars on them can, sometimes, be ignored)
A Garage door is often forgotten as a potential entrance for your home. You should have cameras in front of your garage door and inside your garage where your garage opens to your home.
Outdoor places where your store expensive items like your parking spot, tool shed, and pool areas should also be covered.
For a business, value is a lot more inclusive.
Areas where employees work should be recorded to monitor productivity and to reduce the likelihood of workplace violence, bullying, employee policy violations (such as not following important safety procedures) and sexual harassment and to provide evidence in the case of any false claim (such as workman's comp fraud).
Places where you store product or money (especially cash registers and warehouses, but also all retail space) should be recorded to reduce the likelihood of theft and shrinkage. You also want to monitor for things like water leaks or other environment damage that can ruin your investment.
Areas where customers are present should be recorded to monitor staff customer service level engagement with customers, as a protection from false claims (like slip-and-fall fraud), to protect employees from consumer-on-employee violence or harassment, and customer-to-customer arguments and assaults.
Parking lots should be covered to protect and provide evidence for on-premise car crashes, parking lot robberies / assaults, and insurance fraud.
Also, just like a home, you want to push your security perimeter as far outward as possible. So, you still want to monitor all entrances (windows and doors) to your property.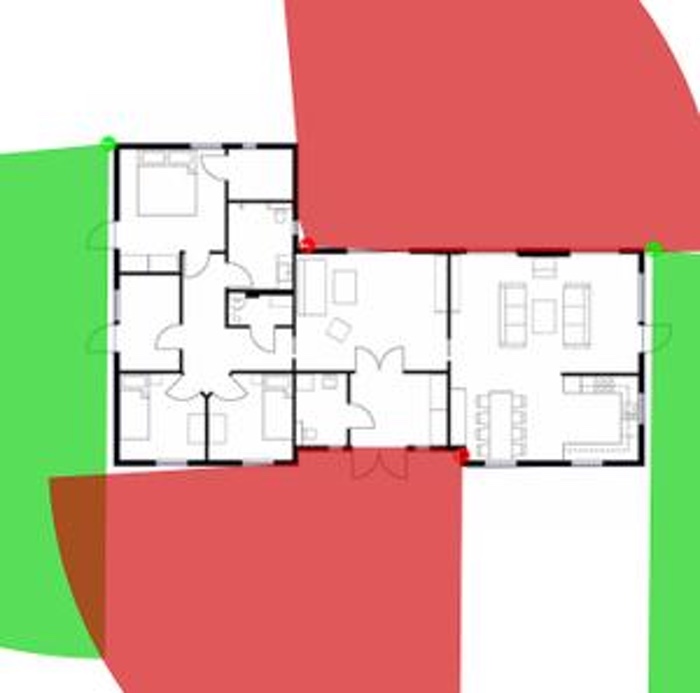 2. What areas can or should I omit (not cover)?
---
Some areas where your security camera system will be located simply do not need to covered or, legally speaking, should not be covered.
In a home, most people do not worry about the sides of a home, if there's no way of getting into the house (doors or windows).
Many people also consider the indoor areas of a home to be private and can also be omitted, if you create an effective security perimeter.
A security perimeter is only useful if you are only allowing secure individuals inside it, however. If you have in-the-home activity that requires accepting semi-trusted individuals into your home, you may want to install cameras indoors. For example, if you believe that you or your loved ones are at risk of elder abuse or the abuse or neglect of a child by an in-home caregiver, such as a nanny or medical aide, or are worried that your cleaning company may be stealing from you.
Please be aware that installing security cameras in a place where people have an expectation of privacy can be illegal and result in fines or criminal charges. Under no circumstances, should you use security cameras to monitor a bathroom or to record areas where you expect sexual activities to occur.
Generally, bedrooms are legally off limits, as people have an expectation of privacy, there. It can be legal to monitor the bedrooms of people in your legal care who have advanced health risks (for example, a child who has seizures or an elderly parent who has advanced medical needs), but you probably need their consent. Talk to a lawyer.
There's not a lot of areas that can and should be omitted in a business.
Corporations can be liable for almost everything that happens on their property.
Do not install security cameras in a place where employees or customers have an expectation of privacy.
Installing security cameras in a bathroom or a fitting room is almost always illegal.
You should not install them in areas where you will conduct confidential meetings, such as performance reviews or HR personnel conflicts. This is most likely illegal, although some states allow it if you explicitly mention this in your employee handbook. In general, don't do this. Even when legal, it opens you up to the risk of being sued in matters such as sexual harassment or HR retaliation cases.
If you plan on recording audio along with video, there's a ton of extra rules to follow and these rules differ by state, and sometimes municipality.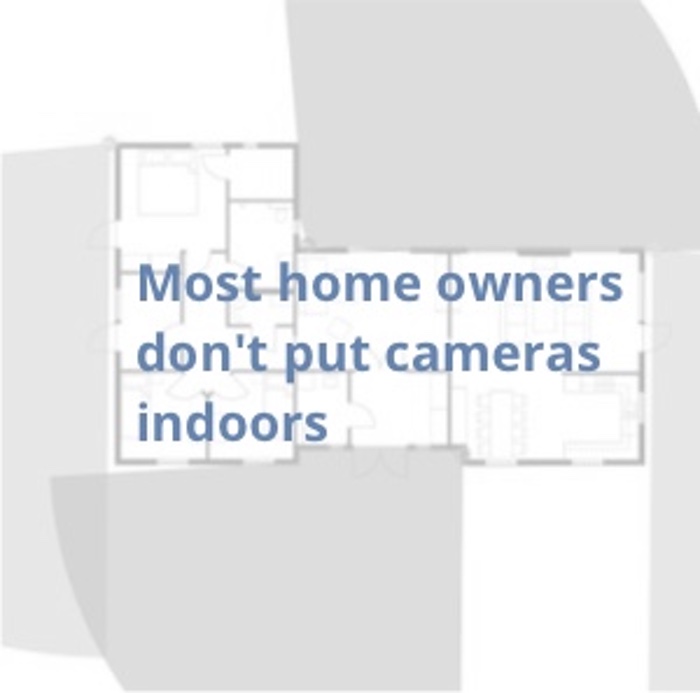 3. Will you be expanding or making additions in the future?
---
This question does not apply to everyone, but is something to consider when selecting a security camera system. If there is a potential to make additions to your home or business, it would be helpful to count these cameras in your total quantity, even if you plan on purchasing them later. This way, we can be sure you have the proper size recorder to support each camera needed.
Some examples additions for homeowners are:
Adding on the square footage, adding a new garage or shed
Also garage, tool shed, and pool areas.
A business can also expand in square footage:
A warehouse may add bays which restrict the views of cameras require more viewing angles
Or a restaurant may add a bar
Or an additional building next door could be purchased or built.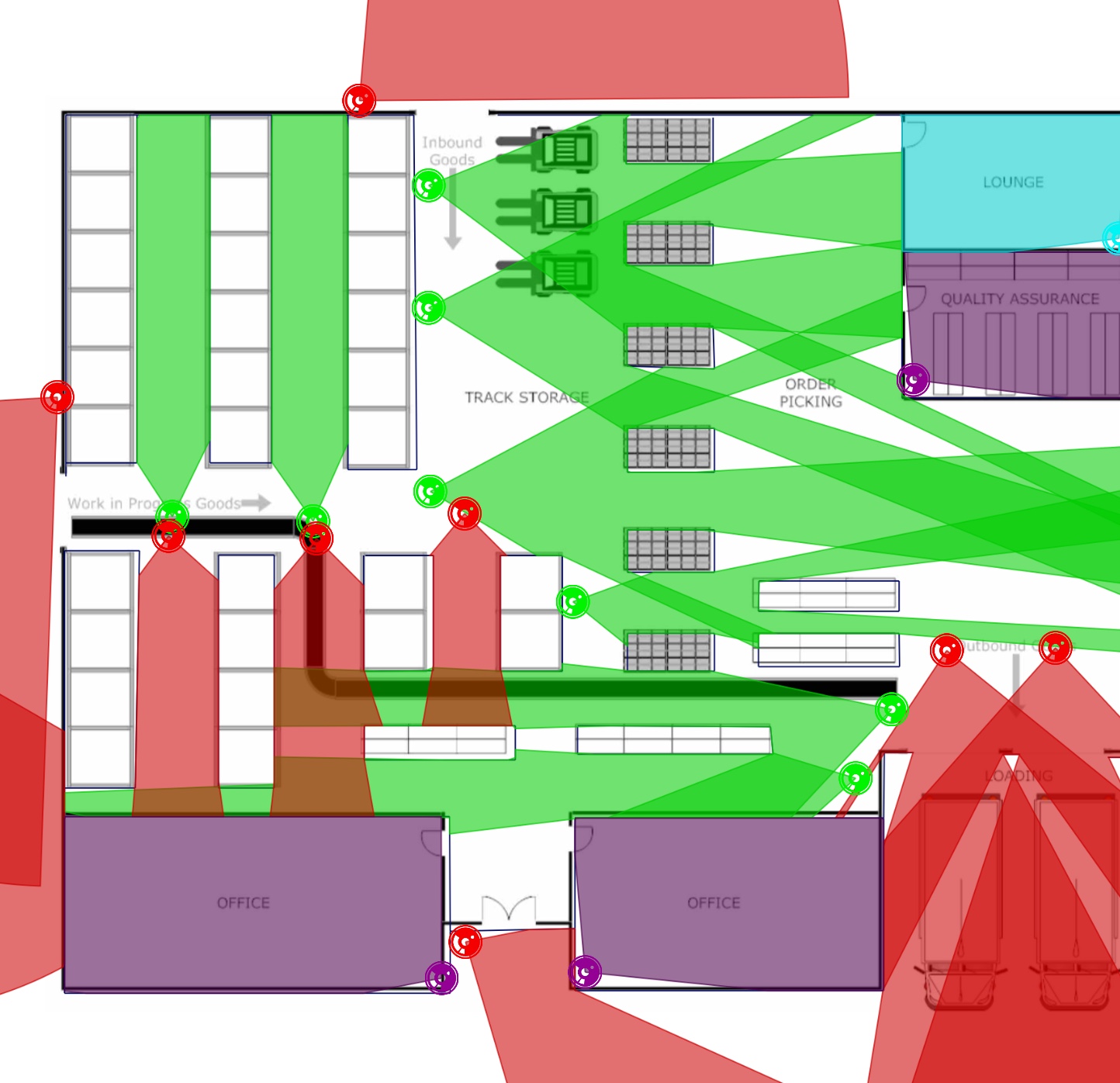 If you want some more specific assistance, we're happy to create a custom floorplan just for you.