Vermont 18 V.S.A. Chapter 86 Subchapter 2: Marijuana for Medical Symptom Use by Persons with Severe Illness: Security Camera System Requirements for Cannabis Farms and Dispensaries
Vermont just passed recreational marijuana legalization. We were unable to find any new regulations about surveillance requirements that coincided with the passage of that legislation. We were also unable to find any language that indicated that the previous regulations aimed at medical use would not be extended to recreation use. We recommend following the recommendations for medical use, even if selling marijuana for recreational purposes.
Vermont Security Regulations for Marijuana Grow Ops
5.6 Limited operating registration certificate: No person shall commence operations as a registered dispensary without a Department-issued limited operating registration certificate and appropriate registry identification cards. A dispensary shall not possess marijuana until an operational security alarm system, video surveillance, and panic buttons have been installed and the Department has performed a site assessment

...6.10 Dispensary security requirements: Registered dispensaries shall implement appropriate security measures to deter and prevent unauthorized entrance into areas containing marijuana and the theft of marijuana. The Department may require modifications or supplemental information related to the dispensaries security measures. Security safeguards shall include at a minimum:

6.10.1 Exterior lighting sufficient to deter nuisance activity and facilitate surveillance, while not disturbing neighbors;

6.10.2 Preventing trees, bushes and other foliage outside of a registered dispensary location to grow to such an extent that would affect the functionality of security measures;

6.10.3 Installation and use of devices or a series of devices, including, but not limited to, a signal system interconnected with a radio frequency method such as cellular, private radio signals, or other mechanical or electronic device to detect an unauthorized intrusion;

6.10.4 An operational security alarm system at each registered location, with an immediate automatic electronic notification system, connected to an outside security provider that professionally monitors for unauthorized entry and robbery events. The operational alarm system shall at a minimum shall contain the following components: access control; alerting equipment; control panel; fire sensors; panic buttons; and perimeter sensors to deter and prevent against unauthorized entry and theft of marijuana. The alarm system shall allow "opening" and "closing" notifications to be transmitted to the outside security provider. This feature will alert the security provider every time the alarm system is turned "on" or "off";

6.10.4.1 The alarm system and all of its components shall be tested professionally at least once a year. The alarm system shall transmit an automatic daily scheduled test to the outside security provider to ensure that the alarm system and telephone lines are operational. Cellular reporting backup and line seizure functionality shall be integrated into the alarm system. Repairs performed on the alarm system shall be made in a reasonable amount of time to ensure that the alarm system is operating properly. The alarm system shall be tested after any major electrical storms or significant power outages. Testing shall be documented and include at a minimum, testing date, summary of activity performed, any items that required corrective action, and name of the person performing the testing. Any items requiring corrective actions must be performed in a reasonable amount of time and documented. Documentation of corrective actions shall include at least the following: the reason for repair, date of repair, name of the person performing the repair, and summary of repair activity. Automatic daily testing is not required to be documented but any corrective action required as a result of the daily testing shall be documented as described in this section. There shall be documentation describing the automatic daily testing process.

6.10.4.2 In the event the security system is non-operational due to loss of power, mechanical malfunction, or other circumstance, for more than a four hour period, the registered dispensary shall notify the Department in writing within 24 hours from the time of the event. Alternate security measures, approved by the Department, may be required until the security system is restored and fully operational. Documentation shall be maintained any time the security system is non-operational, including cause, date, corrective action taken, contactor performing corrective actions (if applicable), any alternative security measures implemented, and cardholder name and identification number documenting the event. If a violation occurs during an event, the Department shall be notified in accordance with Section 6.17 of these rules.

6.10.5 Operational video surveillance at each registered location. Video surveillance shall monitor customer service areas, cultivation areas, entry and egress areas, and any other areas at the registered location containing marijuana, including processing and packing areas. Video footage shall be recorded and stored digitally for 30 days. The Department shall be provided remote access to the video surveillance at each registered dispensary location to assist with investigations related to any reported incidents, suspected illegal activity, or other violations of these rules, through a secure connection provided by the registered dispensaries. The Department's access to the video surveillance will be limited to the investigative reasons stated above for a limited period of time. The Department will not constantly monitor live video surveillance. The intended purpose is limited solely to investigate reported or suspected activity prohibited by these rules. The Department will maintain a log documenting the date and cause when accessing video surveillance. The registered dispensaries may record when the Department accesses the surveillance video and request a copy of the Department's documentation for the justification of access on a specific date. The Department's documentation will not be available during the course of an active investigation.

6.10.6 A procedure to consistently and systematically prevent loitering
How to Comply with Vermont's Non-Security-Camera, but Security-Related Regulations:
Yes, you will need additional security measures.
Don't forget, you will also need an alarm system and panic buttons to complete your farm or dispensaries security regulations. This is done in case of robbery, unauthorized entrance, and for the liability of the grower. They require these systems also be tested once a year by a professional to make sure they are properly working.
How to Comply with the Vermont's Storage Regulations:
The required amount of storage in Vermont is 30 days of continuous footage. Ask an SCW sales rep to help you calculate how much storage you need. We cover storage requirements pretty in depth on the main Cannabis regulations page.
The "Date and Time Stamps" Requirement: This is used on all video surveillance systems including ours.
How to Comply with Vermont's Recording Regulations:
What you will need to meet state requirements.
Vermont, unlike other states with cannabis regulations, does not require a minimum resolution or frame rate for the security cameras. The cameras will have to be placed in customer service, cultivation, and entrance/exit areas. One requirement is for The Department to have access to remote viewing. All of SCW systems come with this option.
---
Most people opt for at least a 1080P camera. With someone 20 feet away, with 1080P resolution, your footage would look like this: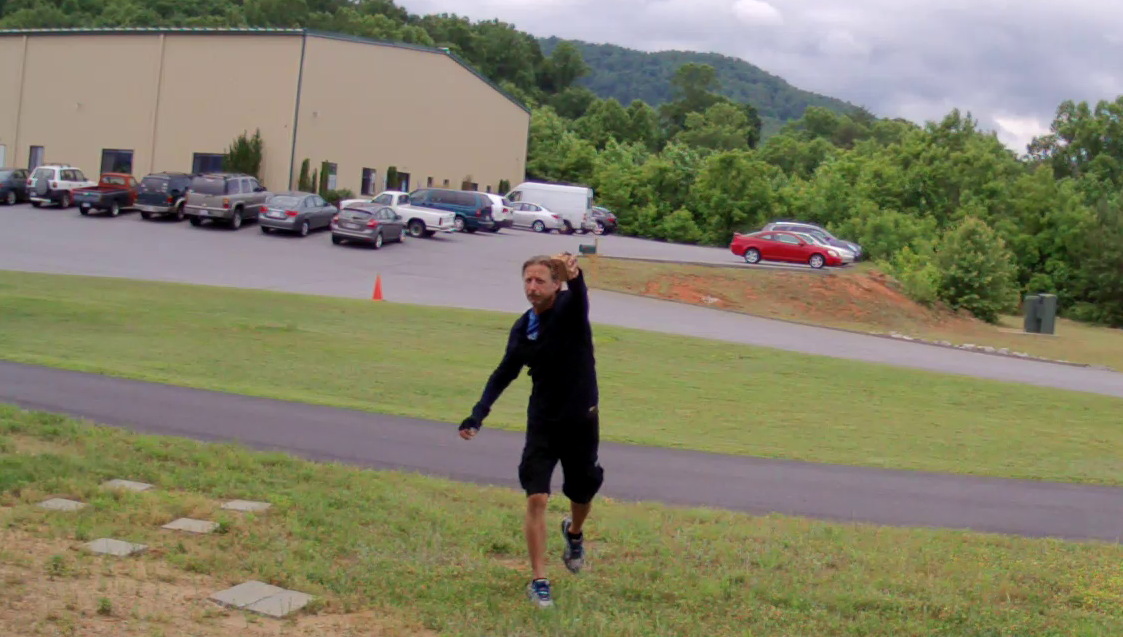 ---
*We're not lawyers and laws do change. We try our best to keep this page updated with changes to the law, but you should always do you own research or hire your own lawyer to guarantee compliance with the law.