Alaska 3 AAC 306: Security Camera System Requirements for Cannabis Farms and Dispensaries
Alaska Security Regulations for Marijuana Grow Ops
3 AAC 306.715. Security alarm systems and lock standards. (a) Each licensee, employee, or agent of a marijuana establishment shall display an identification badge issued by the marijuana establishment at all times when on the marijuana establishment's licensed premises.

(b) The licensed premises of a marijuana establishment must have

(1) exterior lighting to facilitate surveillance;

(2) a security alarm system on all exterior doors and windows; and

(3) continuous video monitoring as provided in 3 AAC 306.720.

(c) A marijuana establishment shall have policies and procedures that

(1) are designed to prevent diversion of marijuana or marijuana product;

(2) prevent loitering;

(3) describe the use of any additional security device, such as a motion detector, pressure switch, and duress, panic, or hold-up alarm to enhance security of the licensed premises; and

(4) describe the actions to be taken by a licensee, employee, or agent of the marijuana establishment when any automatic or electronic notification system alerts a local law enforcement agency of an unauthorized breach of security.

(d) A marijuana establishment shall use commercial grade, non-residential door locks on all exterior entry points to the licensed premises.

3 AAC 306.720. Video surveillance.

(a) A marijuana establishment shall install and maintain a video surveillance and camera recording system as provided in this section. The video system must cover

(1) each restricted access area and each entrance to a restricted access area within the licensed premises;

(2) each entrance to the exterior of the licensed premises; and

(3) each point-of-sale area.

(b) At a marijuana establishment, a required video camera must be placed in a way that produces a clear view adequate to identify any individual inside the licensed premises, or within 20 feet of each entrance to the licensed premises. Both the interior and the exterior of each entrance to the facility must be recorded by a video camera.

(c) Any area where marijuana is grown, cured, or manufactured, or where marijuana waste is destroyed, must have a camera placement in the room facing the primary entry door, and in adequate fixed positions, at a height that will provide a clear, unobstructed view of the regular activity without a sight blockage from lighting hoods, fixtures, or other equipment, in order to allow for the clear and certain identification of any person and activity in the area at all times.

(d) Surveillance recording equipment and video surveillance records must be housed in a locked and secure area or in a lock box, cabinet, closet or other secure area that is accessible only to a marijuana establishment licensee or authorized employee, and to law enforcement personnel including a peace officer or an agent of the board. A marijuana establishment may use an offsite monitoring service and offsite storage of video surveillance records if security requirements at the offsite facility are at least as strict as onsite security requirements as described in this section.

(e) Each surveillance recording must be preserved for a minimum of 40 days, in a format that can be easily accessed for viewing. All recorded images must clearly and accurately display the time and date, and must be archived in a format that does not permit alteration of the recorded image, so that the images can readily be authenticated. After 40 days, a marijuana establishment may erase video recordings, unless the licensee knows or should know of any pending criminal, civil, or administrative investigation for which the video recording may contain relevant information.
How to Comply with Alaska's Non-Security-Camera, but Security-Related Regulations:
Sufficient Lighting, Alarm on all Door and Windows, and Alarm Monitoring
Alaska requires you to provide sufficient lighting to facilitate surveillance, so keep that in mind. You need to have an alarm on all exterior doors and windows and use an alarm monitoring company.
How to Comply with Alaska's Recording Regulations:
Alaska does not require any specific recording regulation, but does require you to be able to ID a face at 20 ft.
Now, you aren't going to be able to do that with the camera system that shoots below 720P. You can only do that with HD.
If you go with 720P, you will need a camera about every 30 feet if you want to ID people and the cameras will have 52 degree fields of view. If you go with 1080P, you will need a camera every 50 feet and they will have a 75, 98, or 106 degree field of view (depending on the camera).
Most people opt for at least a 1080P camera. With someone 20 feet away, with 1080P resolution, your footage would look like this: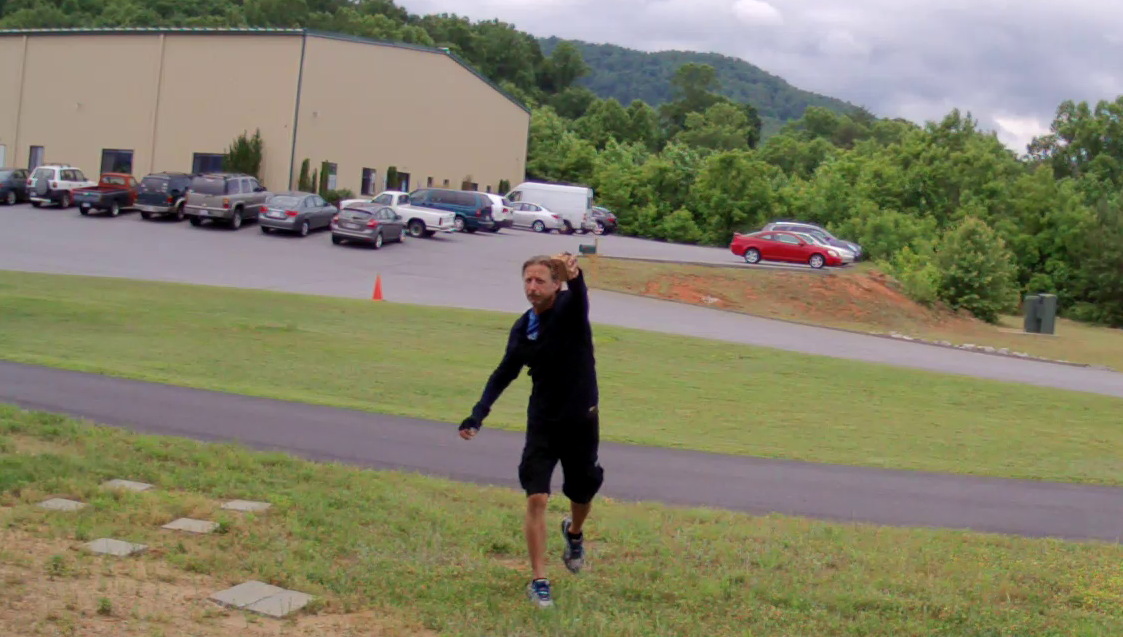 How to Comply with the Alaska Storage Regulations:
Luckily you are only required to store 40 days of footage, however, you also will need to download footage and store it should there be any theft or other incident that involves (or should involve) the police. We cover storage requirements pretty in depth on the main Cannabis regulations page.
---
*We're not lawyers and laws do change. We try our best to keep this page updated with changes to the law, but you should always do you own research or hire your own lawyer to guarantee compliance with the law.