How to Add Your Device in Cirrus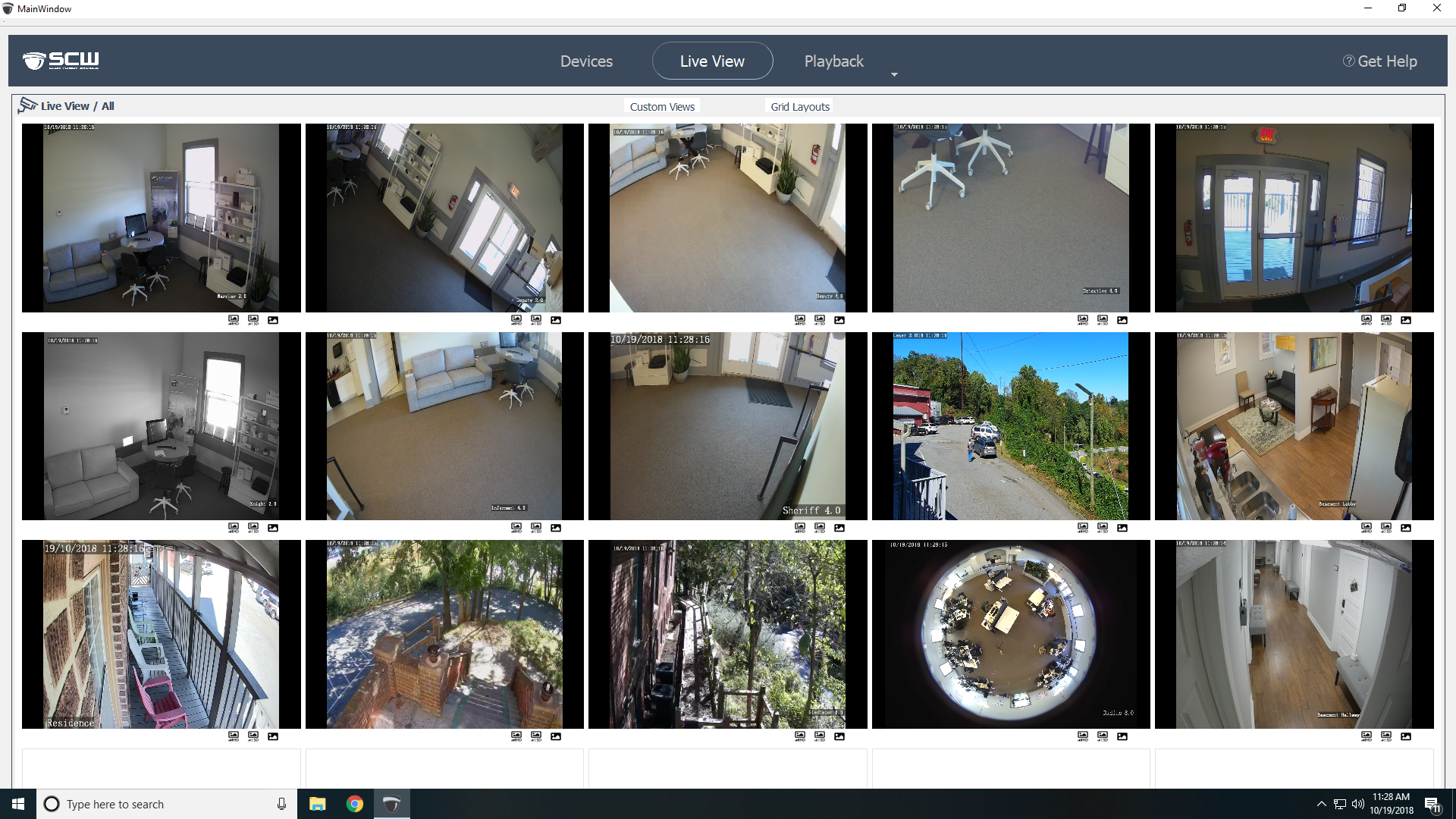 Step 1: When you open Cirrus you will find the device management screen. Devices discovered on the local network will show up on the left. If your device has been found on the local network you can click to add and put credentials. If your device is remote or can not be found continue on to add manually.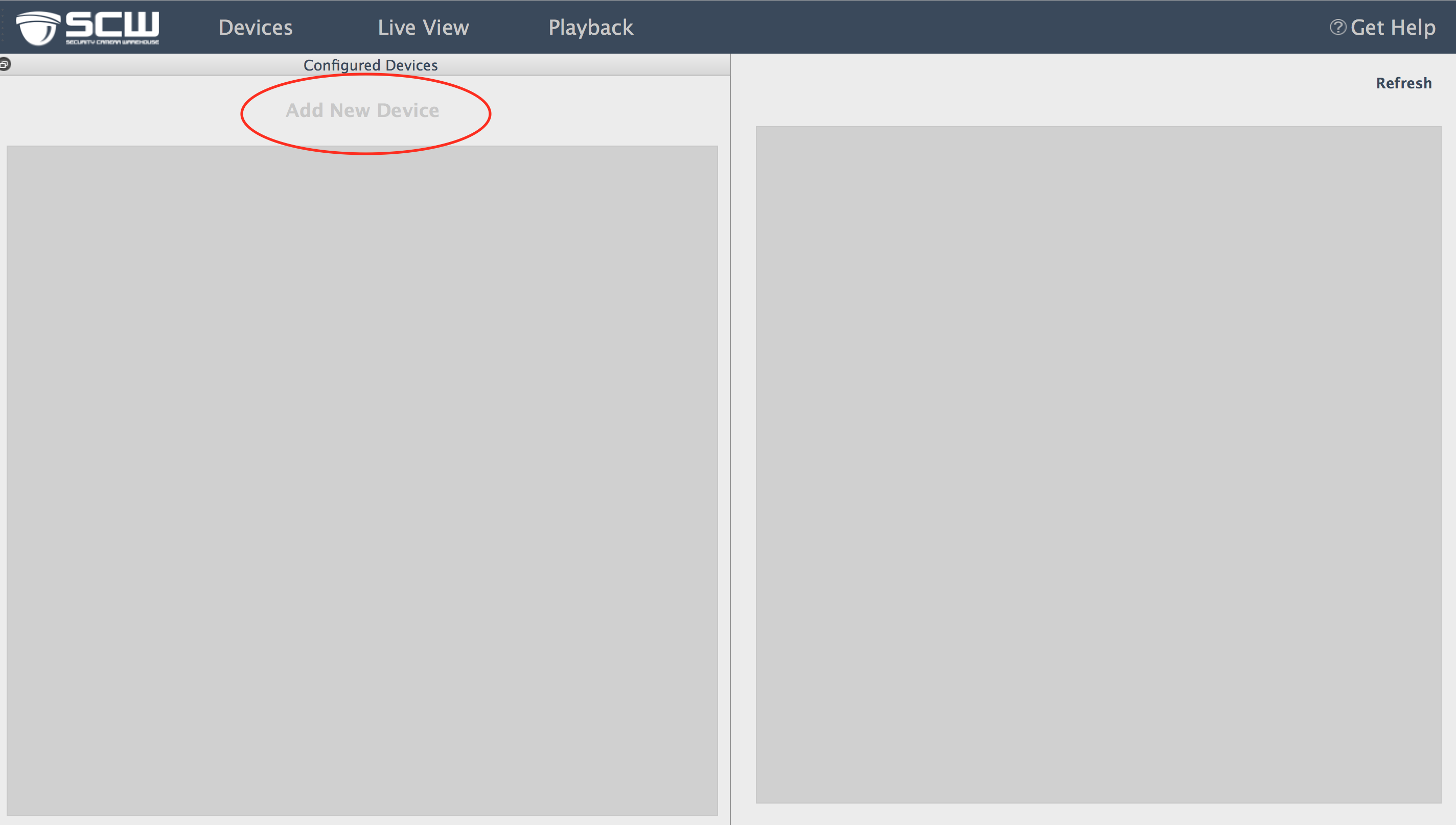 Step 2: Under Device Management click the "Add New Device".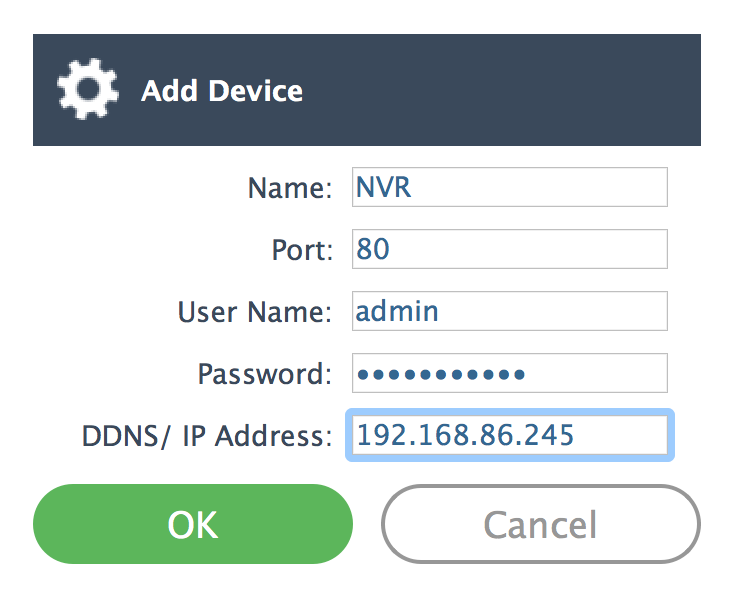 Step 3: Fill in your IP or DDNS information, username, and password for your NVR.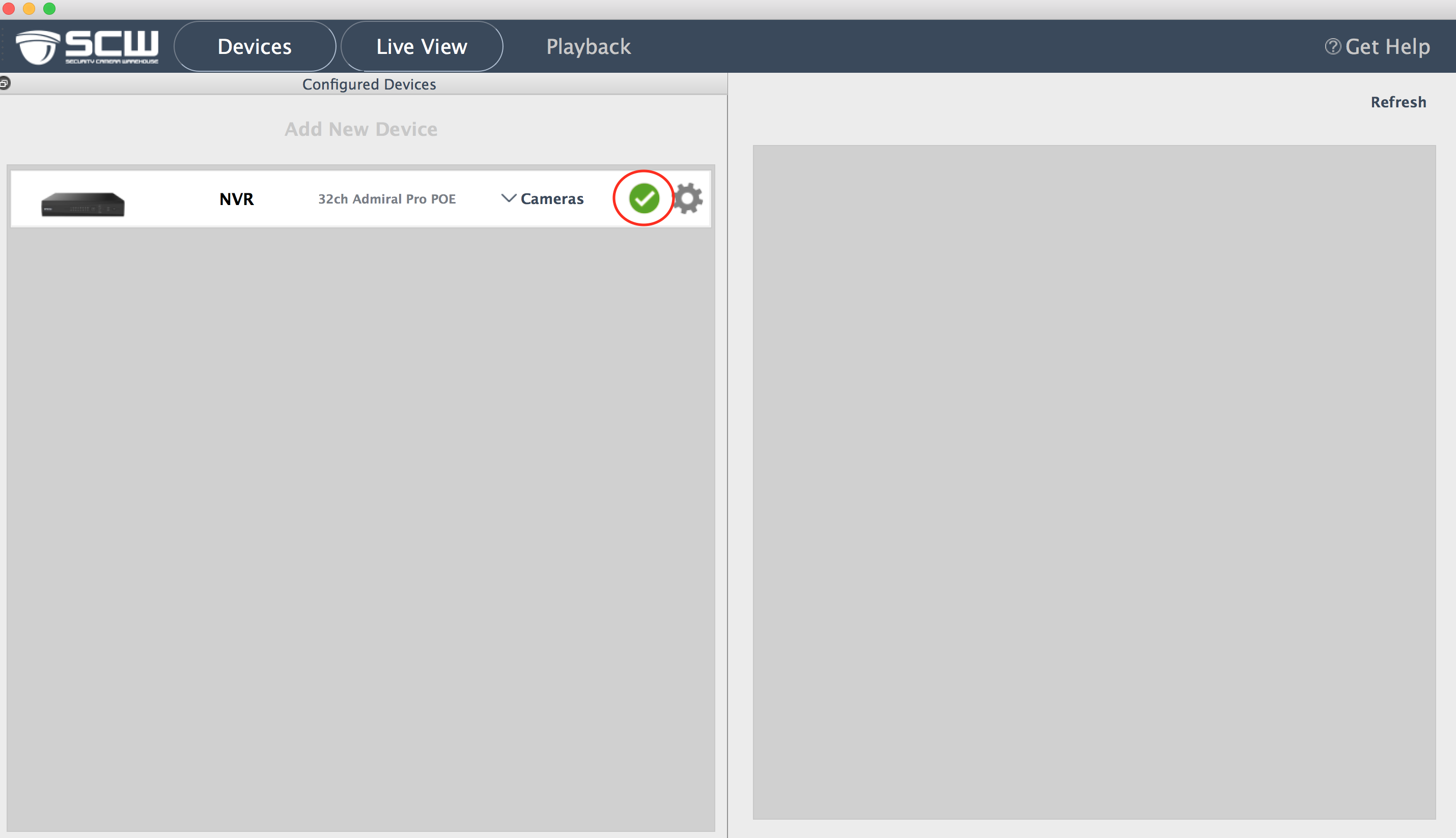 Step 4: Your NVR should show "Online" under status as indicated by a green check mark. If you get a red icon hover over it to see the error. Common adding issues are incorrect address or incorrect passwords. Double check your information and double check to make sure your NVR is online.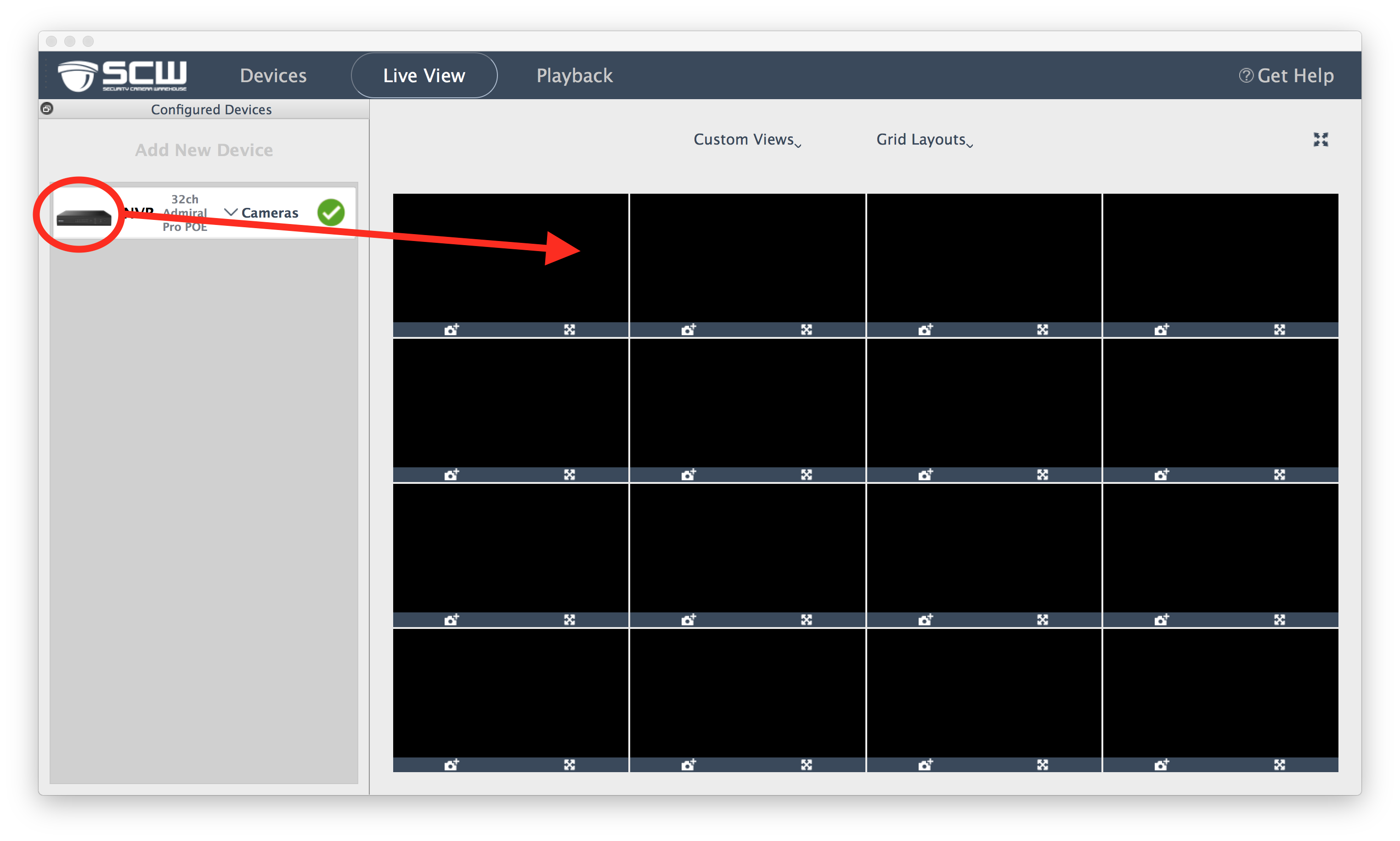 Step 5: Click the "Live View" tab at the top, then find your device on the left side. Click and drag the NVR icon to the open grid. This should start live view.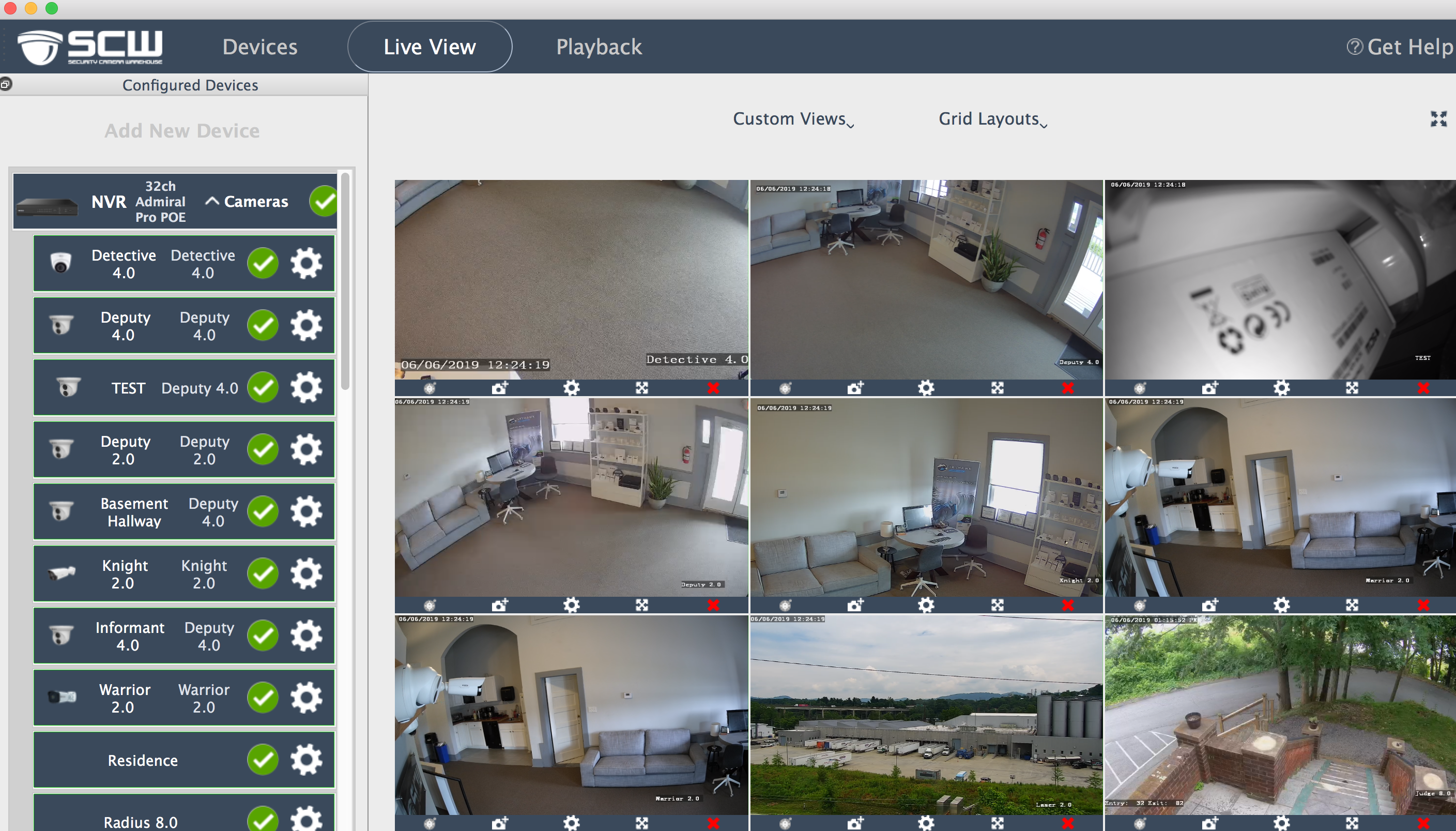 Step 6: Live view should now be working - to change grids hit the grid layout button.
If you experience any issues please contact our technical support team at 866-414-2553 or hit the live chat button. Support is available Monday through Friday 9am-7pm Eastern.