Cyber Crime is Booming
By 2023, Cisco estimates that we will have 15.4 million cyber attacks, more than double the 7.9 million in 2018.
In 2020, there were 26,000 attacks per day.
Cyber Crime Costs:
$2.9 million every minute
$176.5 billion in 2020
Cyber Crime is Changing To Target Smaller Businesses
Once thought of as an "enterprise" problem, 75% of all ransomware attacks now target small businesses. 61% of SMBs report at least one attack per year.
Small businesses often have the fewest cyber security resources and criminals are now targeting them in bulk.
Small business attacks are estimated to be up another 33% in 2021.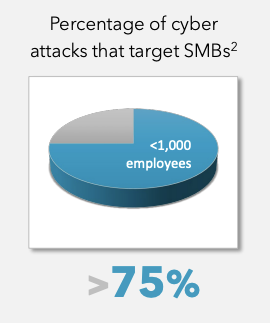 Here's an Example Phishing Attack on SCW:
In this example, the sender is impersonating our CEO, Matthew Nederlanden, and trying to get a new employee, Nicolas, to give the impersonator sensitive information.
If our employees are being targeted, so are yours.

Our Client's Computer Networks and Emails Are Being Hacked:
We know because we get emails from you with phishing links and fraudulent emails.
We're Making Cyber Security Easy
A comprehensive cybersecurity solution costs Fortune 100 companies millions of dollars up front and hundreds of thousands—if not millions—annually to monitor and maintain.
We're changing that by eliminating all of the upfront cost.
We've partnered with Ostra Security and Hook Security to release a comprehensive, best-in-class solution to ensure your company is as secure as your industry's leaders without paying exponentially more.
We're making cyber security easier to afford, by including setup, onboarding, ongoing management, monitoring and reporting into a monthly model based on the number of end-users.
Questions to Ask
Are you prepared?
What is your current cybersecurity strategy or do you not have one?
Has your business or a partner ever been affected by a cyber attack?
Do you feel confident in your current cybersecurity strategy?
What is your recovery process in the event that a cyber attack occurs?
Solutions
Our Managed Cyber Security Services
SCW provides a best-in-class proactive approach to keeping your business secure, physically and digitally. We protect businesses against known threats and zero-day exploits.
SCW partnered with Ostra, Trellix, Palo Alto Networks, Cisco, Netskope, IBM Security, Splunk, and Hook in order to bring the major cyber security tools built for the enterprise to the SMB marketplace.