SCW Security Camera Systems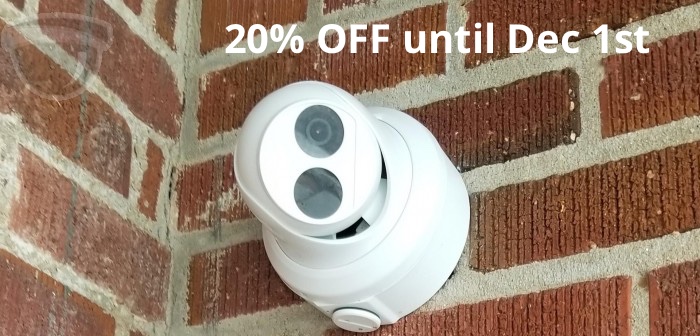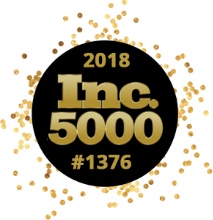 INC Magazine rated SCW one of the fastest growing companies in America.
Our New Budget 4K Camera Line!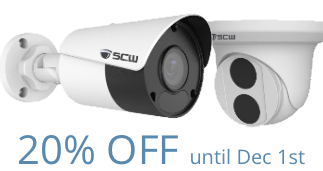 Check out our newly released budget 4K cameras, because they're included!
Additional Cameras for Existing Systems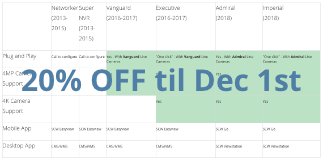 If you already have a system from before 2018, check out our handy Add an IP Camera compatibility page to make sure you get the right system for you!
Sale also includes all our accessories, mounting boxes, POE switches, cameras and NVRs.
Why we're releasing our 2018 Black Friday / Cyber Monday Surveillance Camera Sale Early This Year
1. It helps our shipping team out, a LOT. From Black Friday to Cyber Monday, we typically have a month's worth of surveillance equipment to ship out in a weekend. Some of our customers wait all year for our Black Friday / Cyber Monday sales event, and we want to make sure that we can ship our security camera systems out quickly and efficiently. So, we want to ask a favor of you: take advantage of this deal early and save our shipping team from having to pull too many all-nighters. We truly appreciate it!
2. It helps you get the attention that you deserve. Nobody likes calling in to a holding queue. By offering this sale for a longer time, it makes it easier for the SCW staff to give you the personalized attention, professional advice, and exemplary service that you know and love. By spreading out the sale, we also help make sure that you talk with a knowledgeable, fully-trained surveillance system consultant, rather than someone we had to bring in for the Cyber Monday sales event.
3. It makes sure that those who act early can get what get what they want. We, obviously, stock up in advance for a sale like this. Even still, last year, we ran low on a couple of surveillance camera models on Cyber Monday. This year we got a big feature by INC magazine on our growth, were involved with two different TV shows and a movie... and we were surprised by how big last year's Cyber Monday sales event was. Quantities are limited on some of the items that are on sale. Although you can still order backordered products, nobody like to wait.
*Although we still aim to ship out most items same day (M-F, when ordered by 2PM EST), Black Friday / Cyber Monday deals can be delayed, especially if ordered over the weekend (when we don't ship). Due to reduced Holiday hours by UPS and because our Black Friday / Cyber Monday discount generates a large number of orders, please plan on extended shipping times. The discount will still apply to backordered items (the website will let you know if something is backordered), but those items can't ship until we receive them. We get shipments in weekly.
*Cannot be combined with any other offer, promotion, or group discount.
**Black Friday / Cyber Monday Discounts are non-transferable and cannot be used on previous orders.
****Sale covers SCW equipment only.